How To Deal With Harry Potter Withdrawals In The Muggle World
Grab your Nimbus 2000 and get soaring!
If you've re-read the 7 Harry Potter books and had the movies on replay umpteen times but still suffering from severe withdrawals, we've got the solution for you. While you should definitely continue to check your postbox for your Hogwarts acceptance letters, we've found other ways of living out our wizarding dreams. These places resemble the Wizarding World so much you'd definitely want to apparate there immediately. Grab your Floo powder and get ready for some magic!
1. Set your drinks on fire at Platform 1094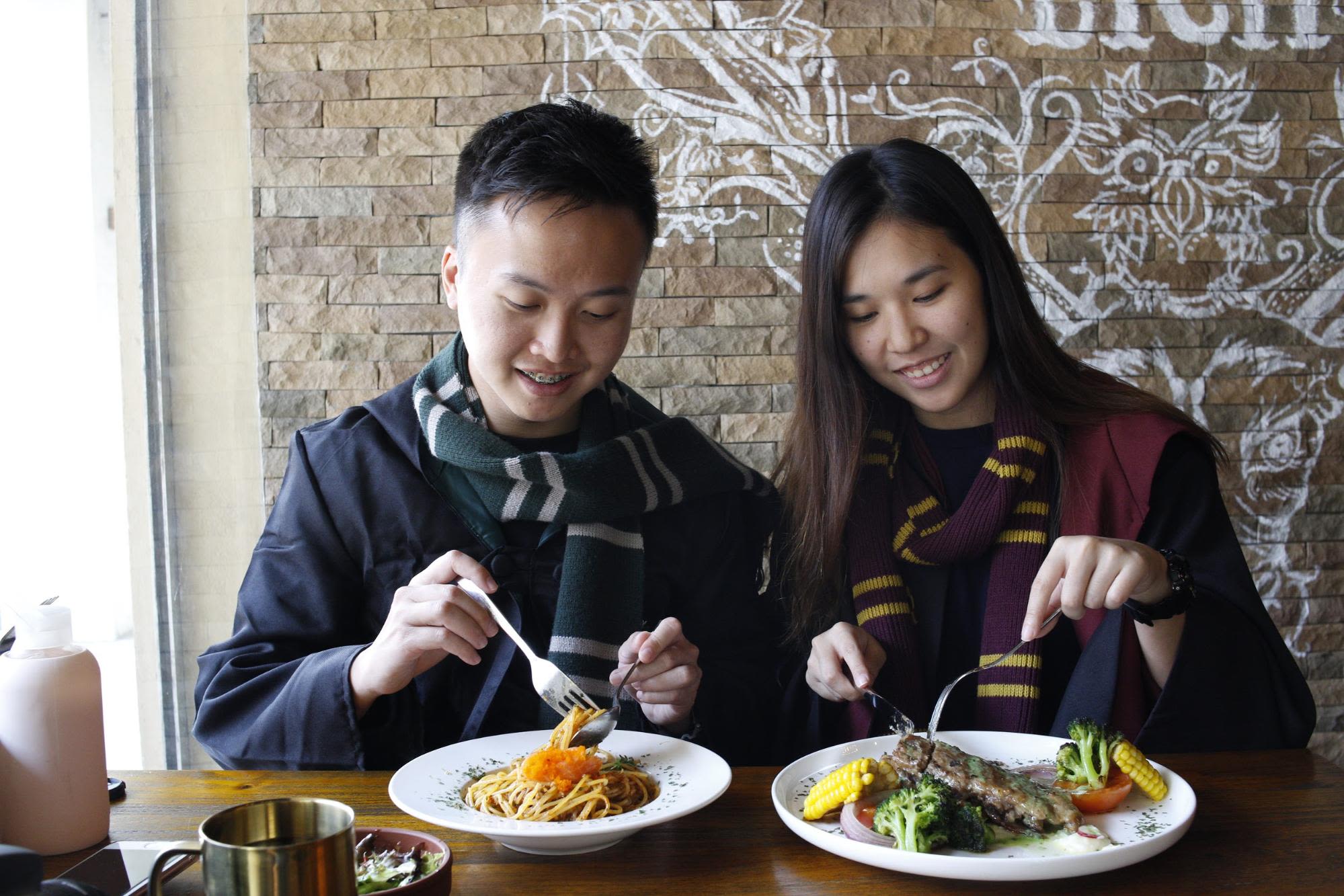 Enter the enchanted world of Platform 1094 in Singapore where drinks light up in flames and food appears out of thin air! Apart from their delicious Western-fusion food, this place is perfect for your wizarding dreams. Put on your best robes and arm yourselves with the elder wand because things are about to get magical!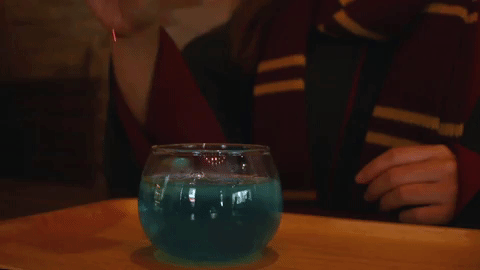 Take a sip of Mr Lich's flaming brew and feel your insides set come alive! This magical drink not only seeks to rehydrate the soul but also makes a great Instagram boomerang. Klook your Mr Lich's flaming brew for deal that will leave the Gringotts goblins very happy with your bank balance.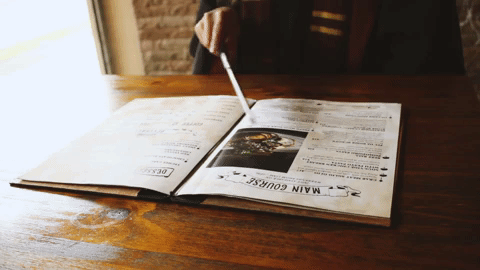 These melt in your mouth Pesto Mayo Pork Ribs taste so good they belong in the Grand Feast! With the right amount of Pesto over char grilled ribs served alongside some chargrilled veggies, we can see you coming back for more.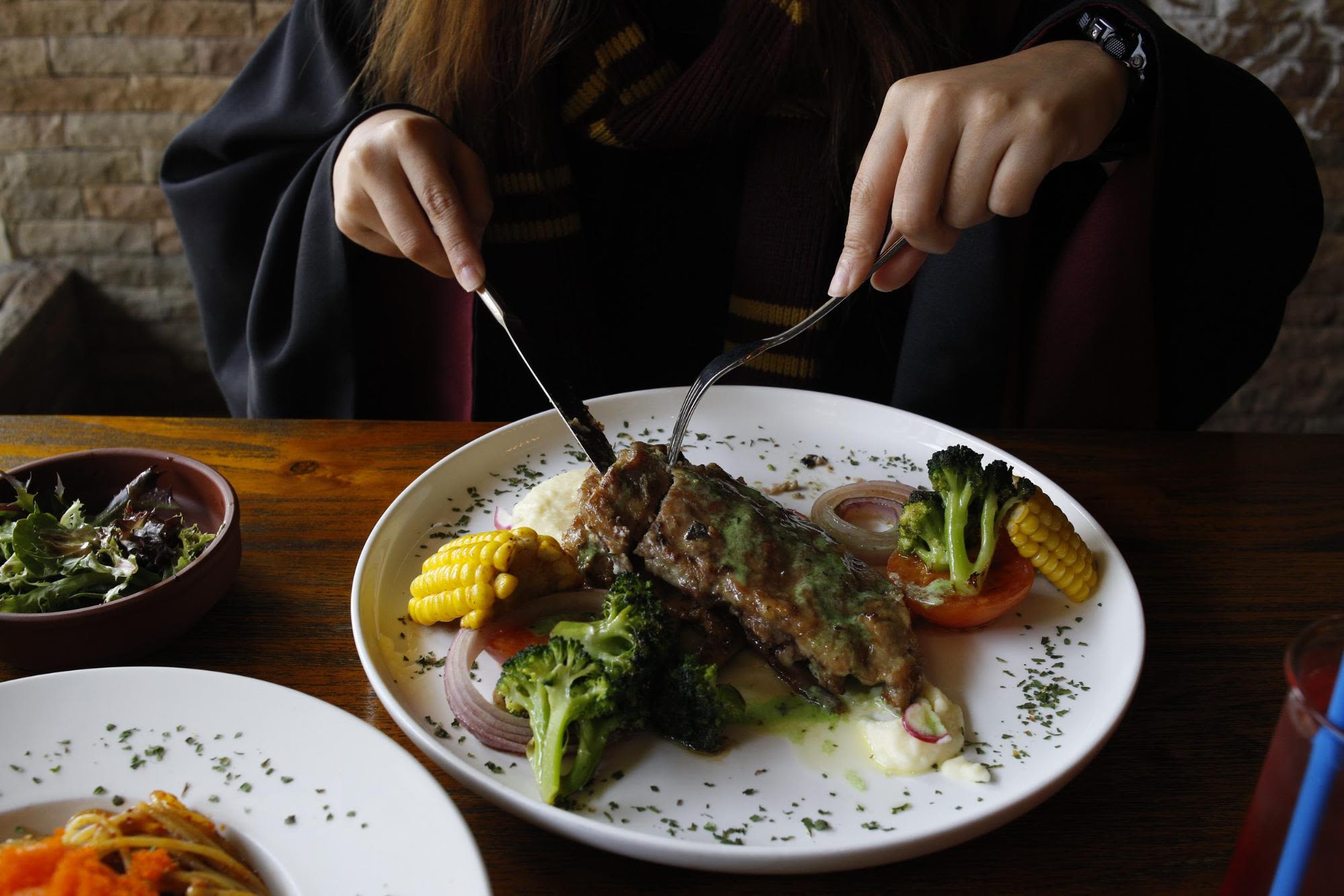 Klook your Pesto Mayo Ribs set along with Mr Lich's Flaming Brew to enjoy a complete meal! Plus, since combos are open-dated, just apparate over whenever you feel like and chow down on these great eats.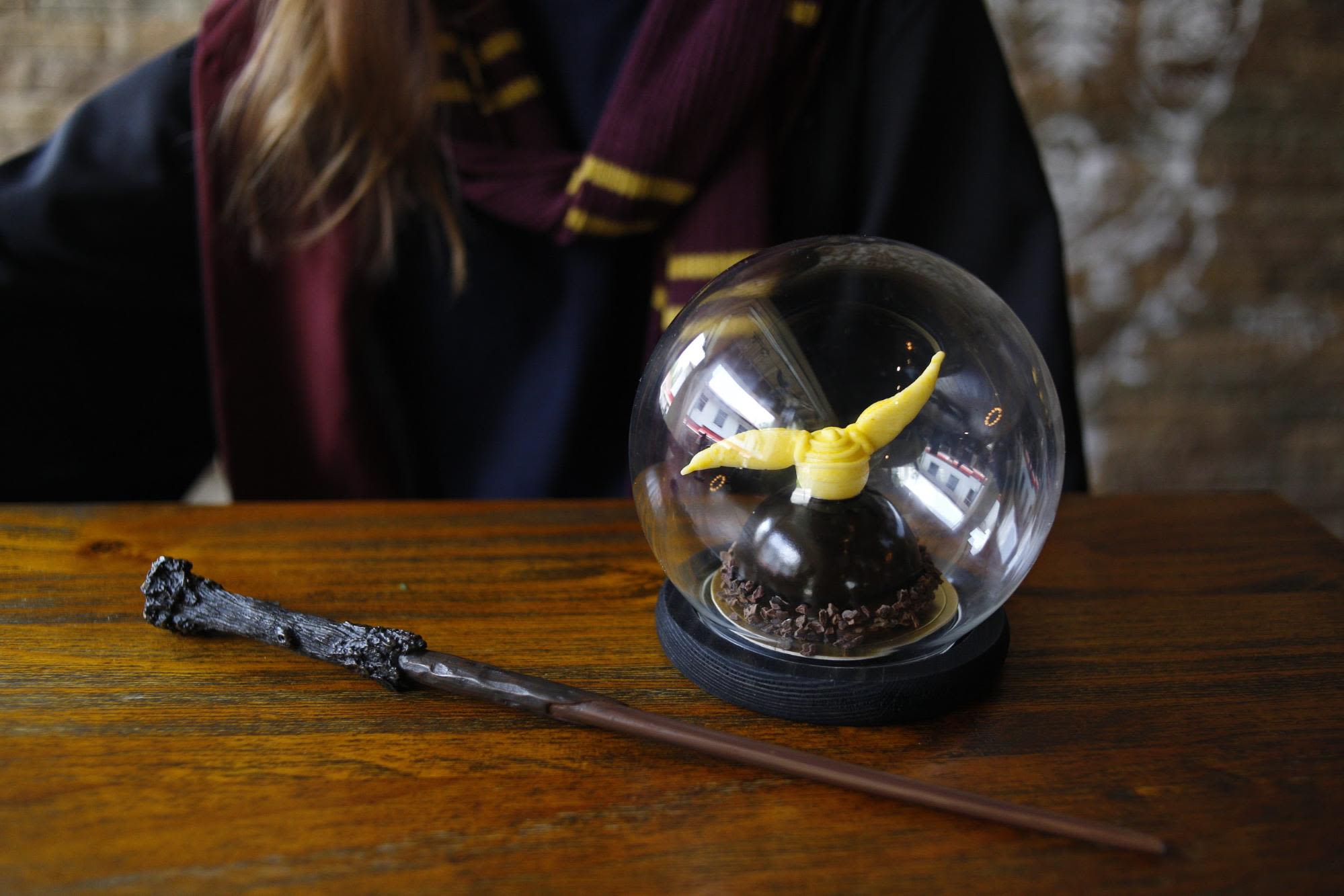 If you're got a sweet tooth, you'll definitely need to try their artisanal desserts. Klook the signature combo B and get your Pesto Mayo ribs along with the Goal Seeker! We don't know what sorcery this decadent chocolate dessert has but it will definitely leave you wanting more.
2. Visit Hogwarts at Universal Studios Wizarding World of Harry Potter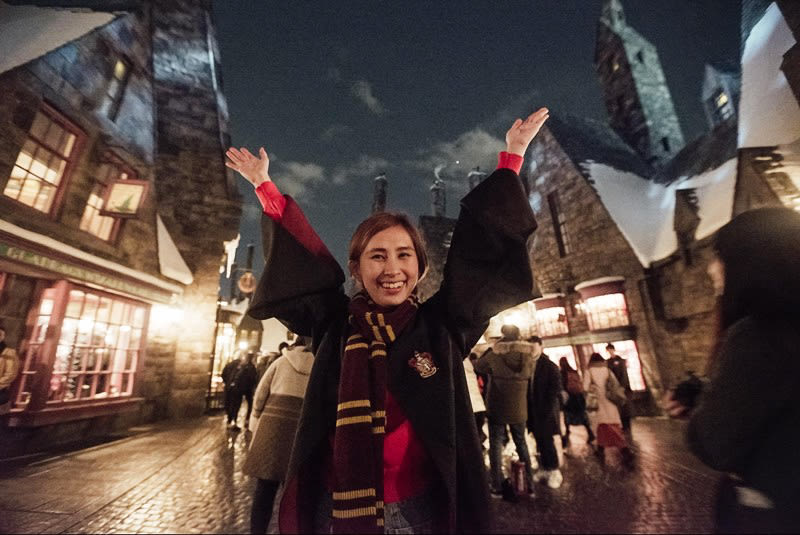 Get ready for your visit to Hogwarts with a visit to the Wizarding World of Harry Potter in Universal Studios Japan or Universal Studios Hollywood! Sip on a cup of Butterbeer from Three Broomsticks as you stroll through Hogsmeade, but be warned you will be tempted to buy everything you see. More important, don't forget to head into Ollivander's to pick up your wand! There are special spots along Hogsmeade where you get to perform magic with just a swish and flick of your wand.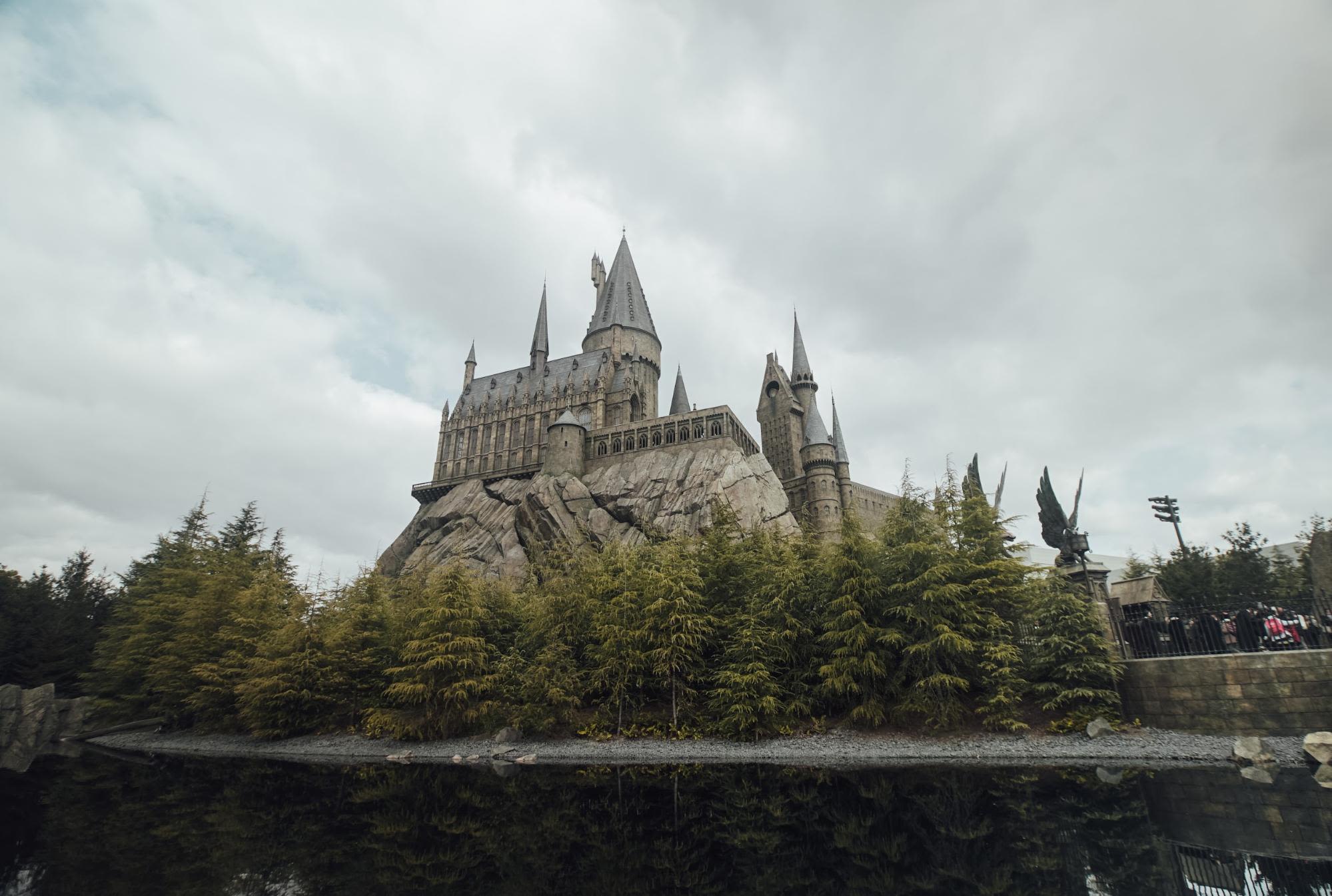 Klook your Universal Studios passes for open-dated direct entry into these parks. Afterall, with so much to see and do, who has time to queue!
Klook me to Universal Studios Japan!
Klook me to Universal Studios Hollywood!
3. Master your potions skills at The Cauldron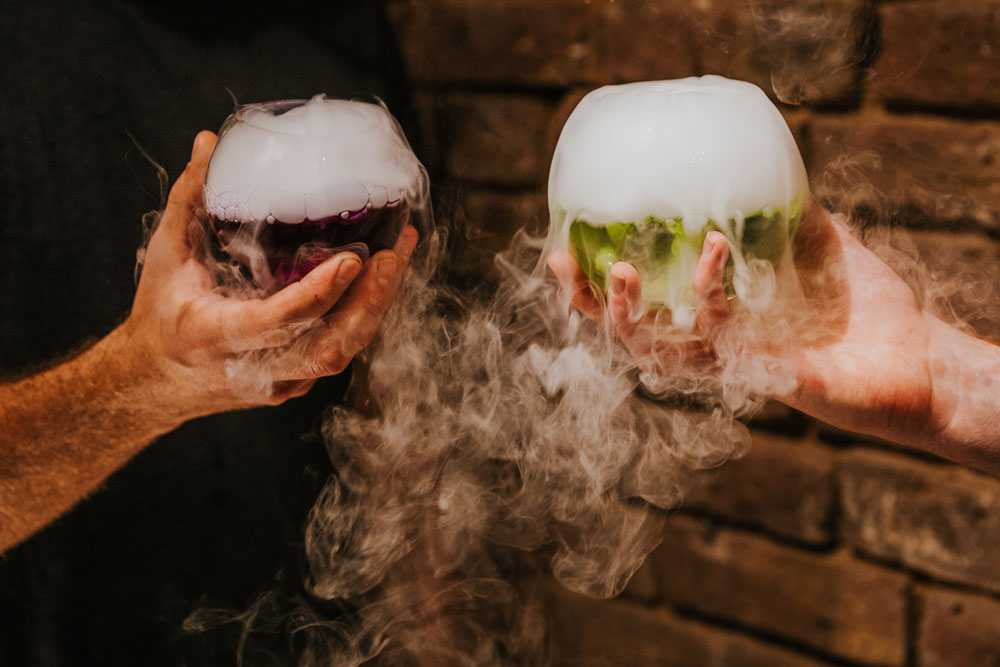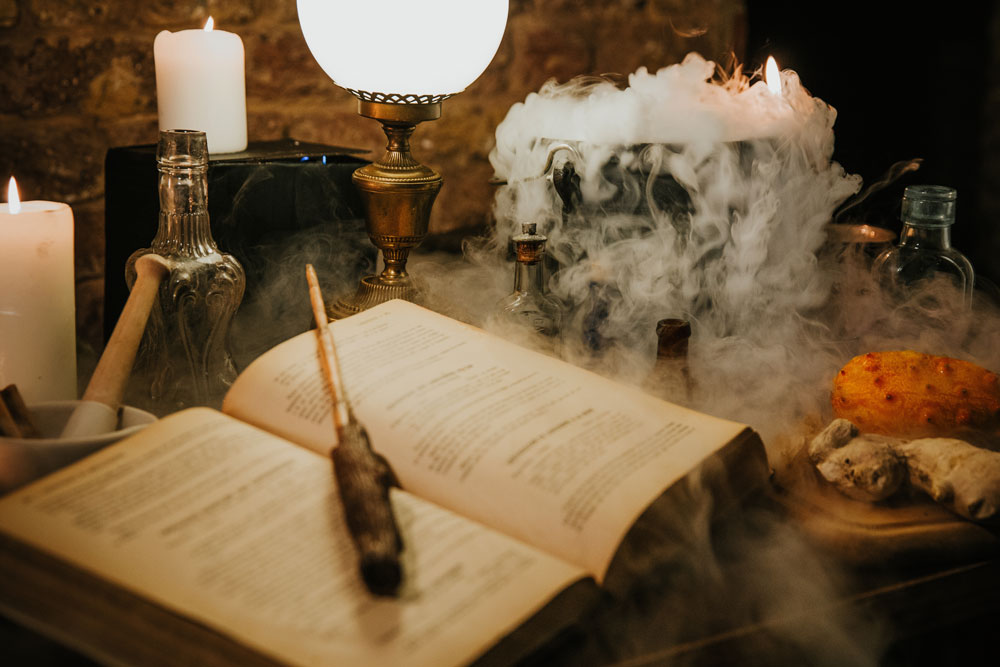 Source: thecauldron
If you're looking to hone your potions skills before attending Professor Snape's classes, head over to the Cauldron in London to get some practice! Brew potions with molecular mixology that even Snape would approve of. They even offer magical cocktail lessons where you get to wield magic wands to create the perfect brew.
But if you're just looking to drink to your heart's content, we'd get a huge mug of the "Four Cauldrons". This limited edition beer inspired by a wizard's wand contains hints of oak, vanilla and ginger sure sounds like a treat not to be missed.
4. Visit the movie sites on the Harry Potter Walking Tour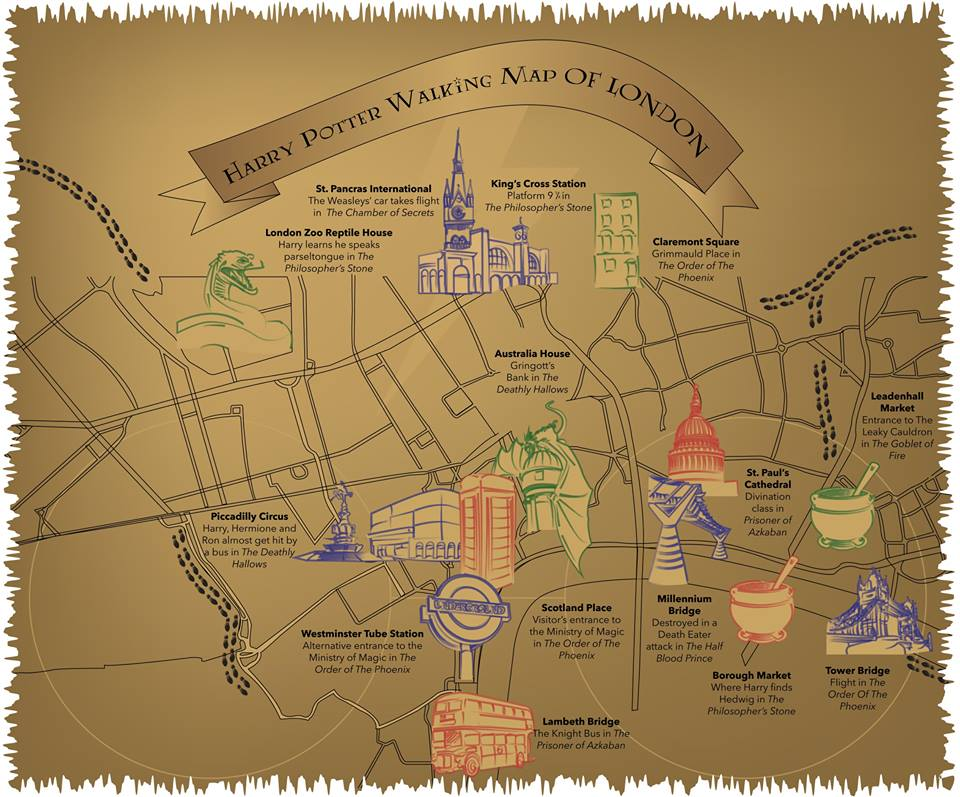 Source: theculturetrip
If you're a potterhead in London, this should definitely be on the top of your must-visit list. This walking tour takes you to places like Diagon Alley, Platform 9¾, the Leaky Cauldron and much more! You'll even get to stand at the exact spot where the Death Eaters destroyed the Millennium Bridge.
Klook your Harry Potter Walking Tour and uncover the movie magic with your experienced guide. Be sure to put on your comfiest walking shoes because there's a whole lot to be explored!
Klook me the Harry Potter Walking Tour!
5. Uncover the movie magic at Warner Bros Studio Tour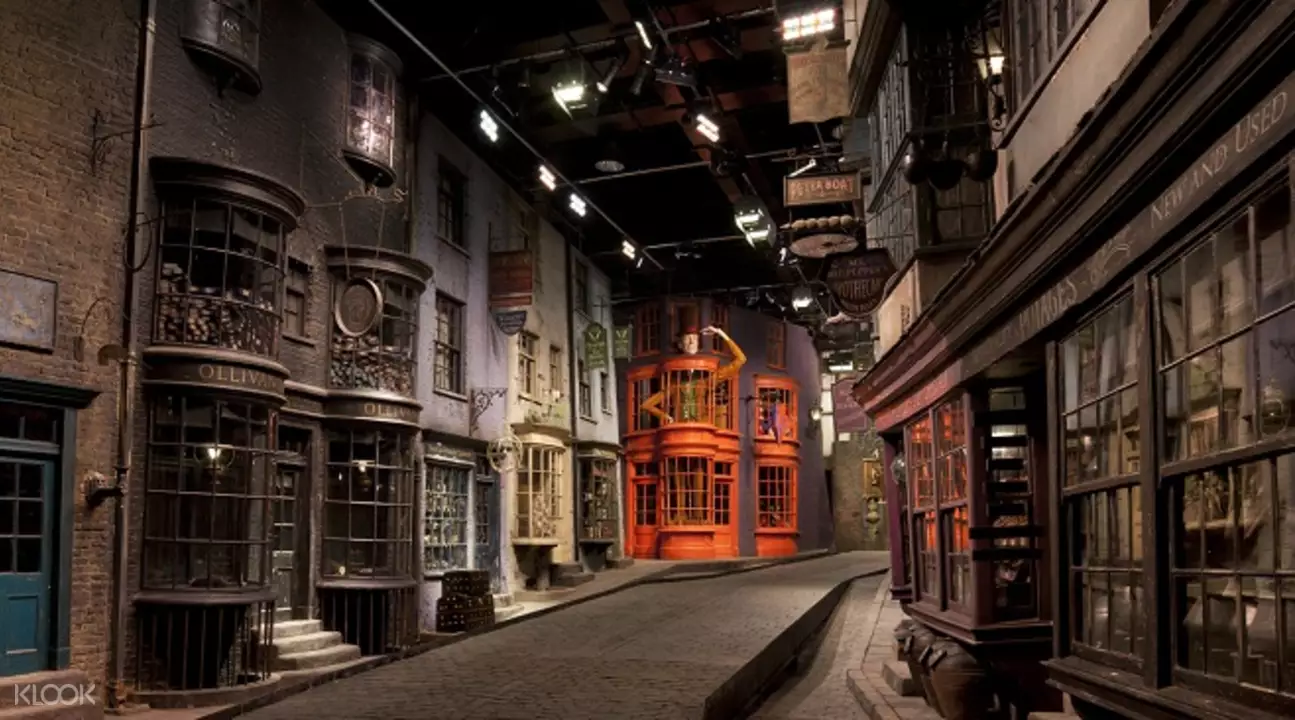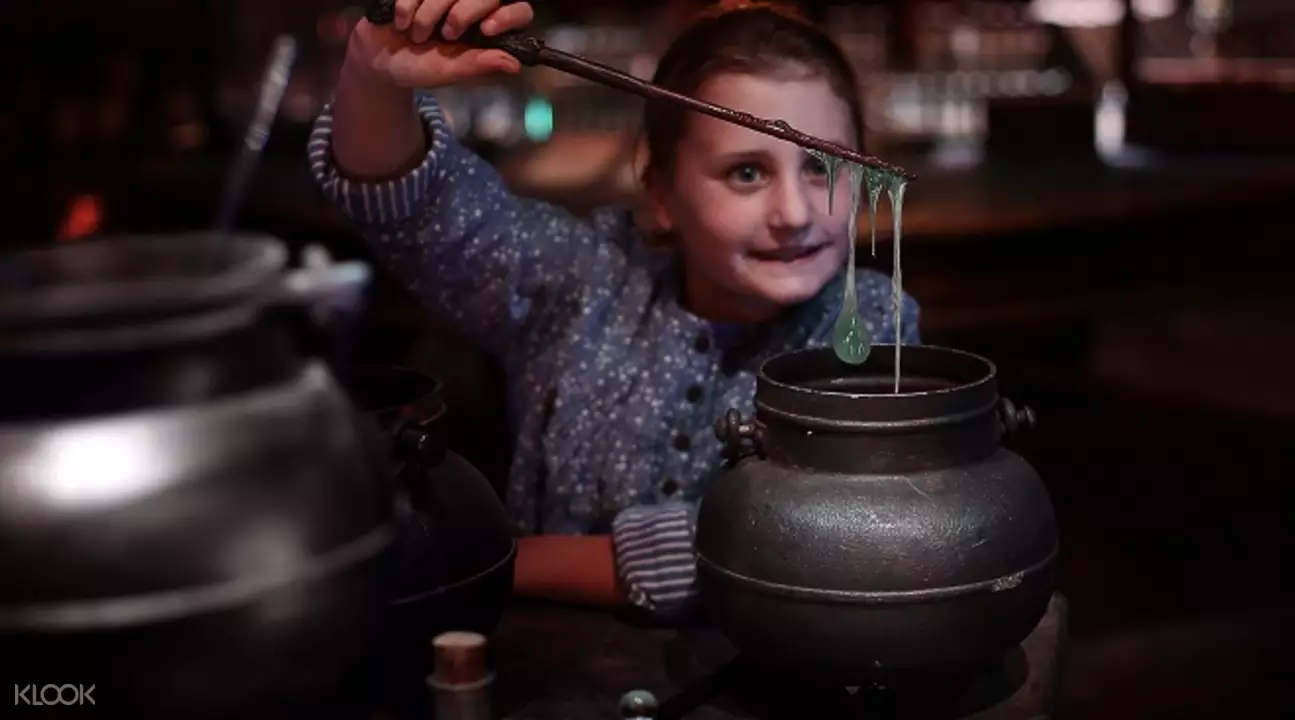 Get a feel of what it's like to be a cast of the Harry Potter films in the Warner Bros Studio Tour in London! Step through the Great Hall furnished with original props from the series and explore the Gryffindor common room and if you dare, the Forbidden Forest. There's even a full sized model of Buckbeak!
Klook your Warner Bros Studio Tour and enjoy a round-trip transfer in air conditioned buses with free WiFi! After all, we know that getting there from central London can be quite a hassle if you can't drive.
Klook me to the Harry Potter Warner Bros Studio Tour!
6. Live like Harry in the Georgian House Hotel

source: georgianhousehotel
If you really truly want the Hogwarts experience, you'll need to spend a night at the Georgian House Hotel Wizard Chambers in London. While this one night stay might burn a huge hole in your pocket, this secret room concealed behind a bookcase door might just your gateway to a night of magic and marvel.
Each room features stained glass windows, stone walls, trunks, cauldrons and of course four- poster beds! Each stay even comes with the full English breakfast for the complete magic journey.
7. Step into a digital wizard world with Pottermore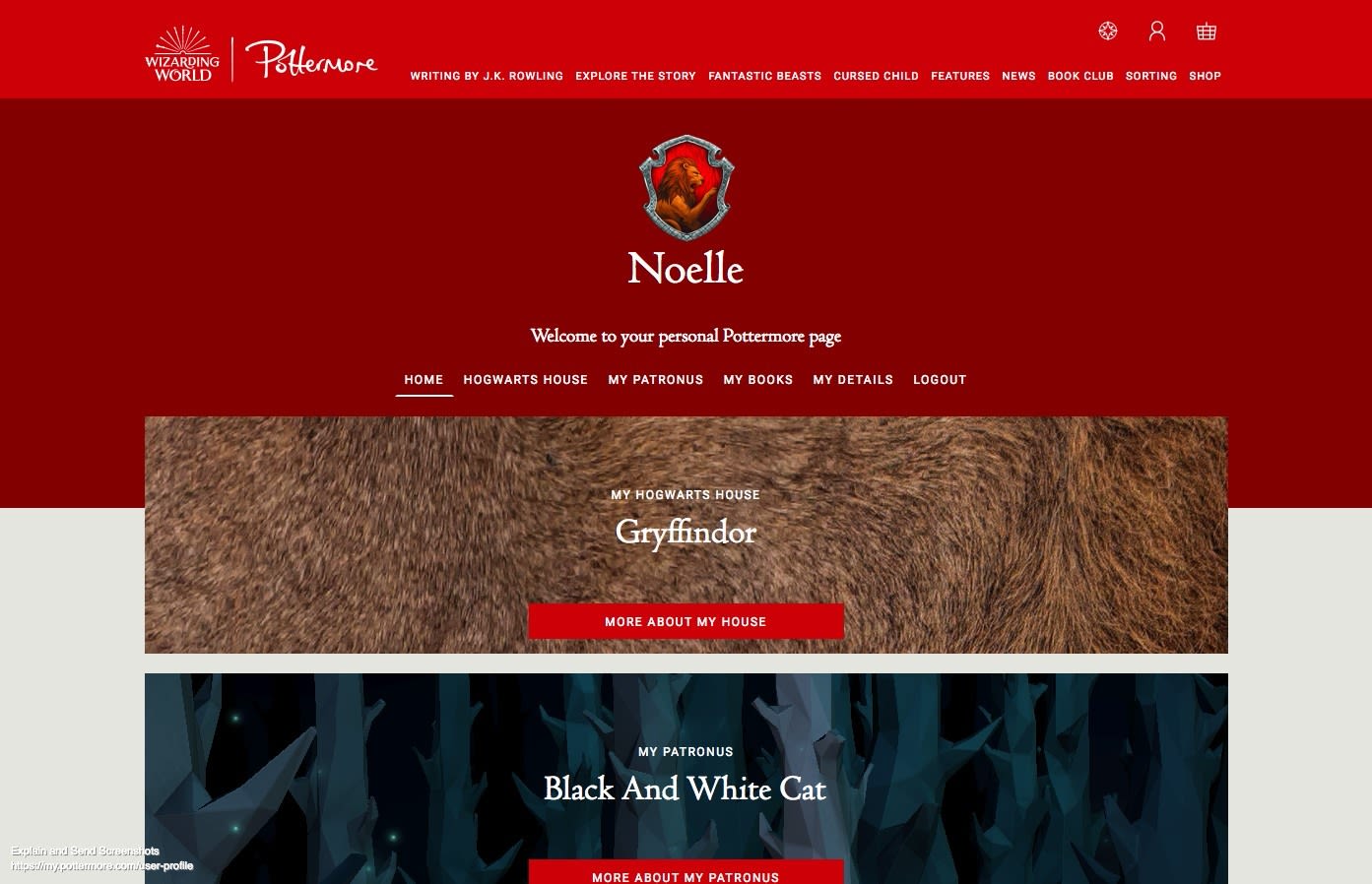 Not only can you live out your Harry Potter dreams in the muggle world, you can do so in the digital world as well! Head over to Pottermore and register for a free account to find out which Hogwarts house you belong to as well as what your Patronus is.
Explore the Hogwarts Castle grounds and get taken into a whole new dimension! With 100 different hotspots to uncover, you'll be glued to your screens for sure.
8. Look the part with the Harry Potter Collection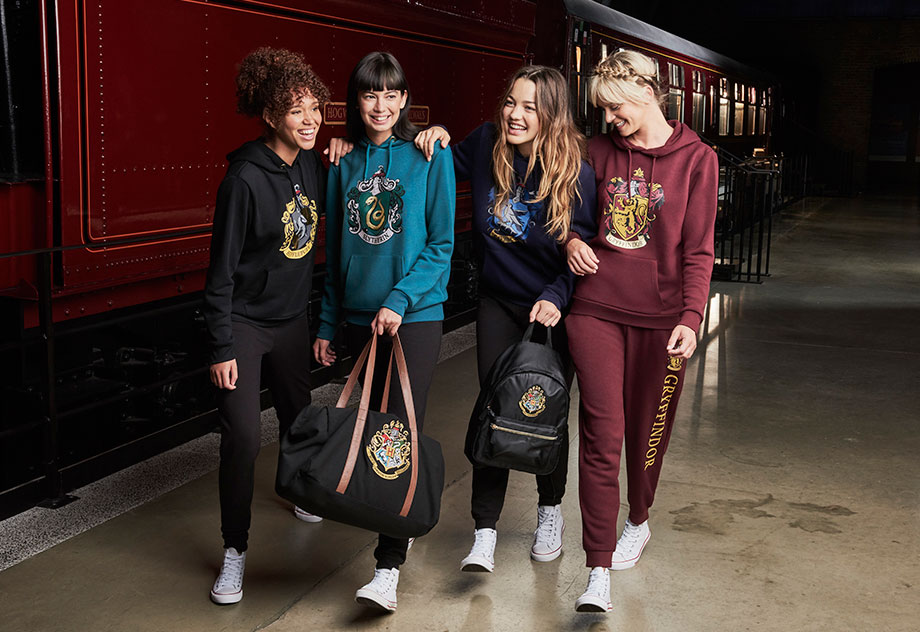 Source: primark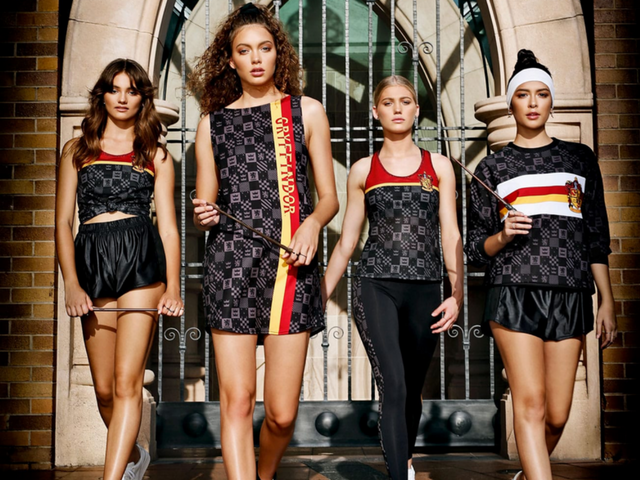 Source: blackmilk
To look the part, you first have to dress the part! Get decked out in your Harry Potter gear before heading to these muggle hotspots for the complete experience. Be sure to get sorted by the Sorting Hat on Pottermore so you can buy outfits that match your results.
We suggest Primark or Black Milk Clothing for your outfit needs! They have a huge range of Harry Potter gear that are not just fitting for the occasion but also extremely in trend!
9. Live out the magic at Harry Potter and the Cursed Child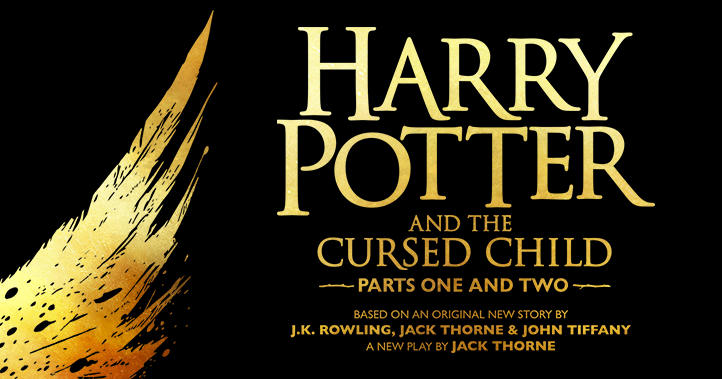 source: harrypottertheplay
If you're curious to find out what happens to Harry Potter after the movie ends, you should definitely catch the Harry Potter and the Cursed Child musical. We won't be giving away any spoilers here but we know that tickets sell like hotcakes so be sure to camp early for your tickets if you plan on catching the magic!
What we can say is that you won't be disappointed with real life magic happening before your eyes. Watch the Harry Potter characters grow up just as we all have grown up with the series.