Where To Stay In Tokyo: Shibuya Or Shinjuku
Shibuya vs. Shinjuku – which is the one for you?
Tokyo is a vast metropolis of 23 city wards, each one with its own alluring personality and charm. While two of Tokyo's most popular wards, Shibuya and Shinjuku, are positioned next to each other, they can provide very different experiences.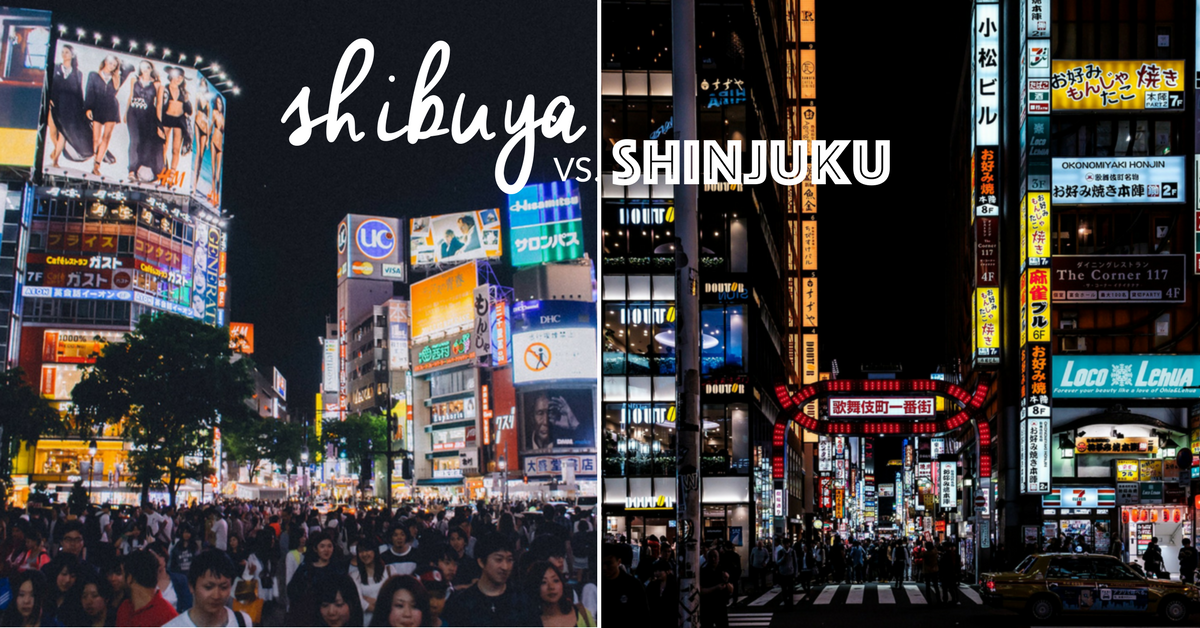 This article is written in collaboration with HotelsCombined.
Therefore, here's a detailed breakdown of the Shibuya and Shinjuku wards, including the top attractions, activities and hotels. This is also to ensure that you pick the right neighbourhood suited to your needs and interests!
Shibuya and Shinjuku:
Shibuya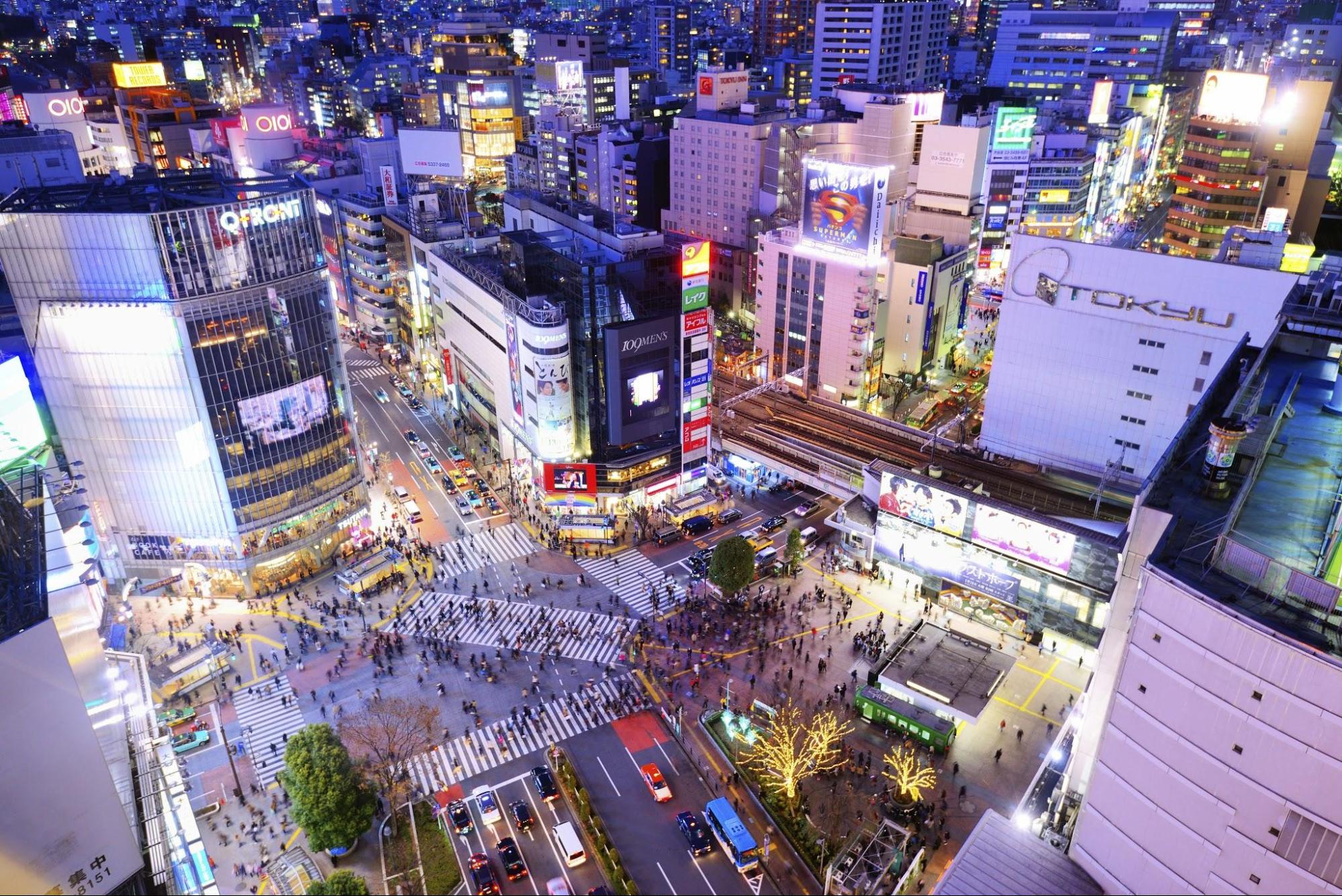 Photo Credit: https://www.japantimes.co.jp/news/2015/06/12/national/shibuya-might-close-streets-cars-weekends/
One of Tokyo's busiest districts, Shibuya is the perfect ward for travellers who love being in the midst of the city's top shopping, nightlife and entertainment venues. Also, this lively neighbourhood is renowned for its boutique Japanese and international fashion stores that sit alongside theatres, karaoke bars and late-night clubs.
There are plenty of cultural attractions in Shibuya, as it is home to Imperial gardens, shrines and Japan's largest mosque, Tokyo Camii. This ward might be famous for the Shibuya Crossing, which has featured in movies like Lost in Translation and The Fast and the Furious: Tokyo Drift, but it also boasts the vibrant Harajuku district and bar-lined Nonbei-Yokocho.
Shinjuku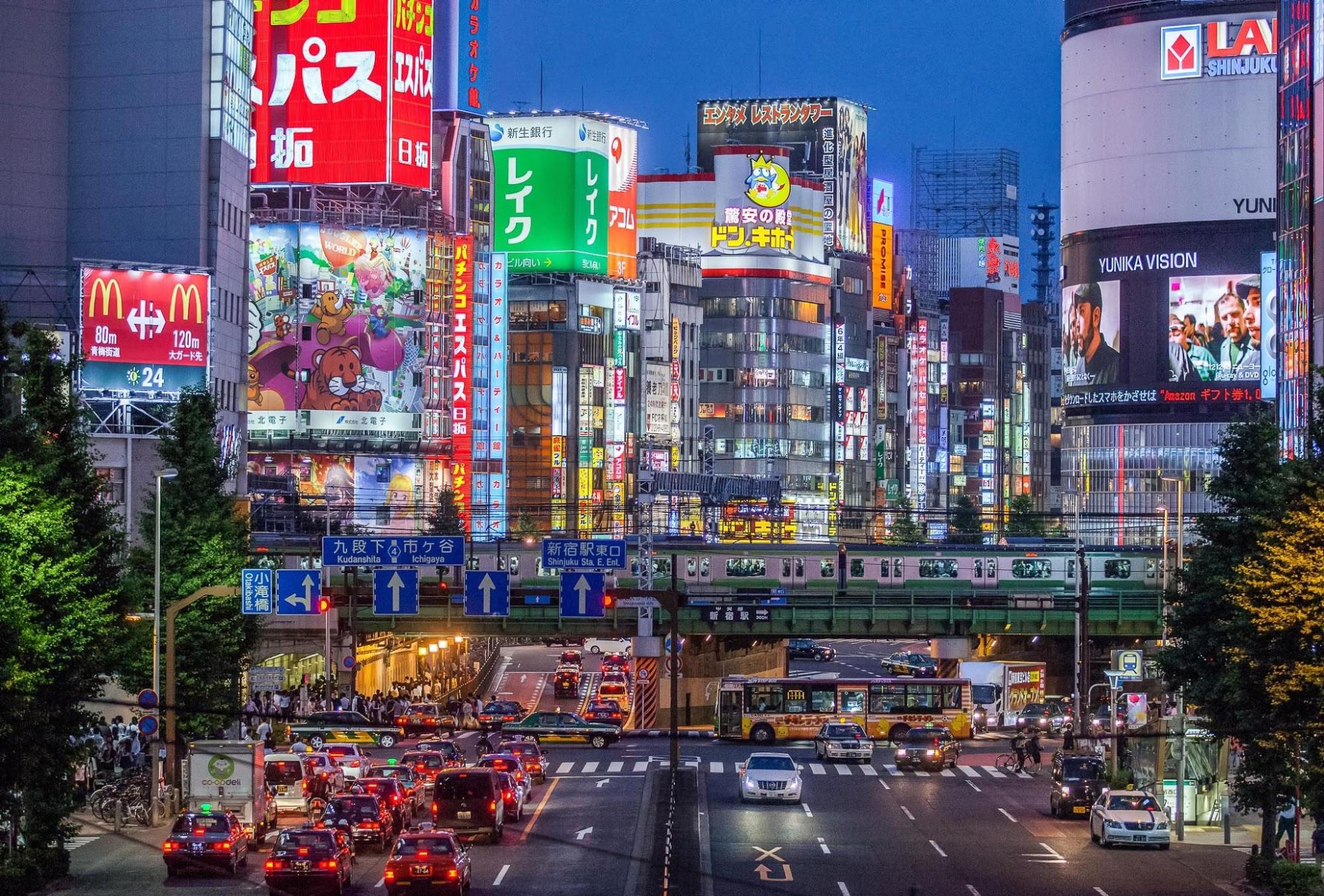 Photo Credit: https://blog.gaijinpot.com/10-things-you-didnt-know-about-shinjuku/
Shinjuku revolves around the world's busiest railway station, Shinjuku Station, which is encircled by designer stores, fine-dining restaurants and entertainment venues. Some of Tokyo's tallest skyscrapers also populate this ward, along with several public libraries and historic museums. The red lights are always aglow in Shinjuku's Kabukicho district, while the underground malls sell electronics, handicrafts and other high-quality items.
If you're looking for traditional sights, explore Omoide Yokocho, a winding maze of alleyways lined with family-run eateries serving ramen, sushi, yakitori and other Japanese dishes. Furthermore, a high student population gives this ward a youthful atmosphere that flows from its live music bars to neon-lit clubs.
Attractions:
Shibuya
1. Yoyogi Park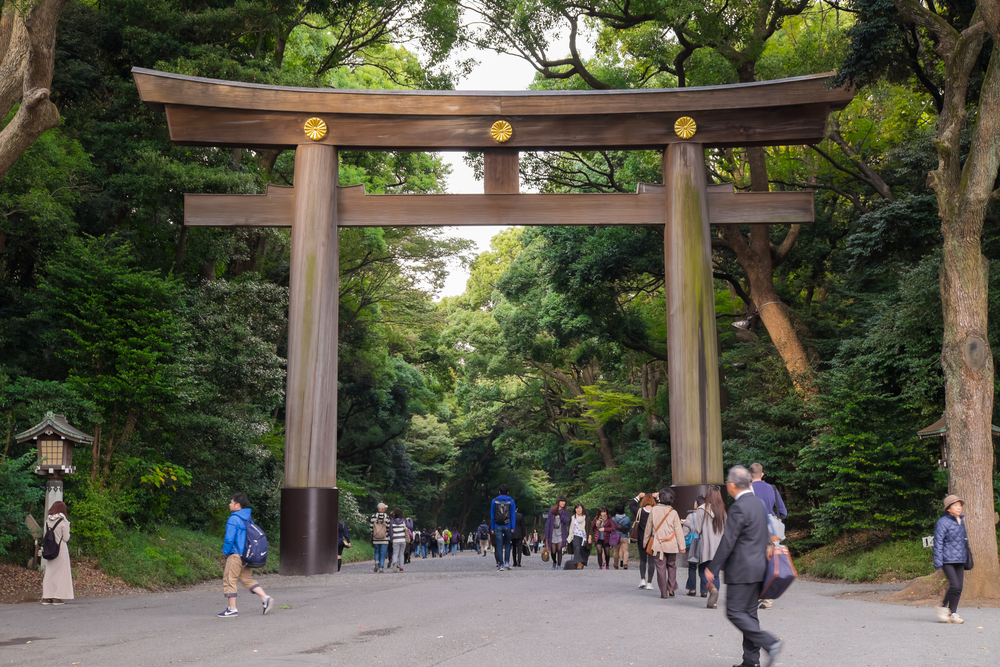 Photo Credit: https://fastjapan.com/en/p127628
Yoyogi Park is the perfect spot to escape Tokyo's busy city streets. This 54-hectare parkland is criss-crossed with pathways that lead you past ponds, sprawling lawns and native flora. Explore Yoyogi Park deeper, and you'll also uncover various cultural monuments, including Kiyomasa's Well, the Meiji Jingu Shinto shrine and historic Kamaishi bridge. Furthermore, stroll around the seasonal flowers in the Meiji Shrine Inner Garden or watch live music at the outdoor stage.
2. Harajuku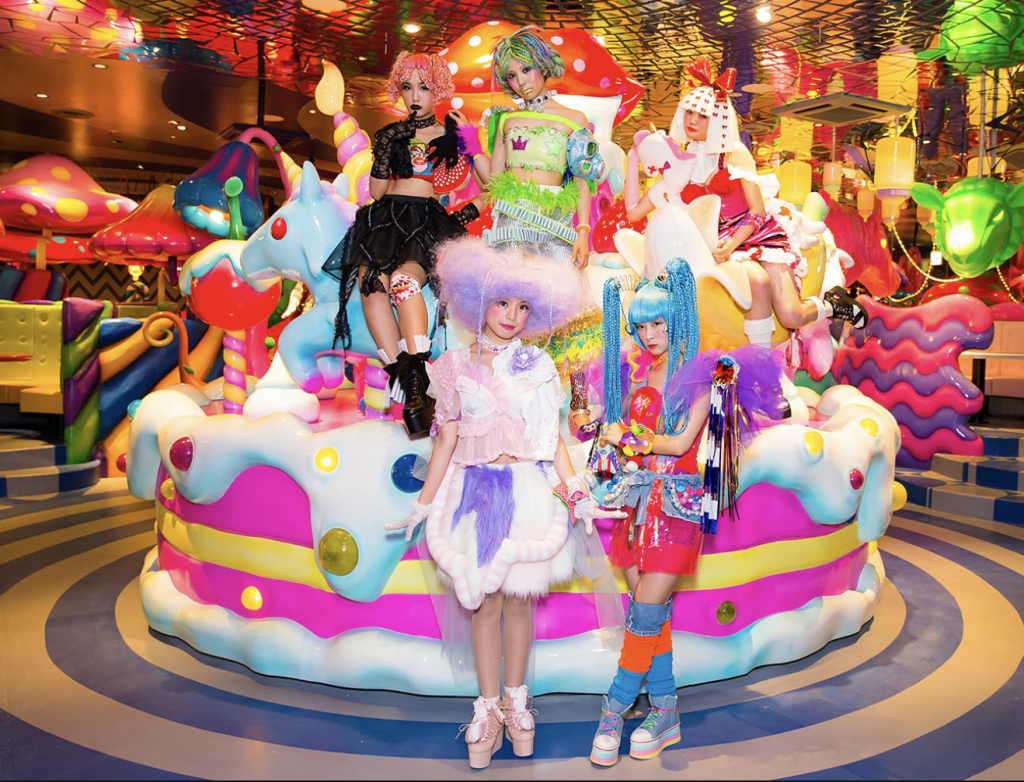 Photo Credit: http://rereyamada.com/shibuya-dan-harajuku-tempatnya-fashionita-shopaholic/
A must-see area in Tokyo, Harajuku is tucked between Shinjuku and Shibuya. This iconic neighbourhood is world-famous for its unique teenage culture, which has also birthed outlandish fashion styles of all colours and designs. Shop the street stalls to find outfits ranging from gothic and rockabilly to aristocrat and apocalyptic as well. Grab a bite to eat at one of the many crepe stands, before visiting Jingu Bashi, a popular gathering place.
3. Shibuya Crossing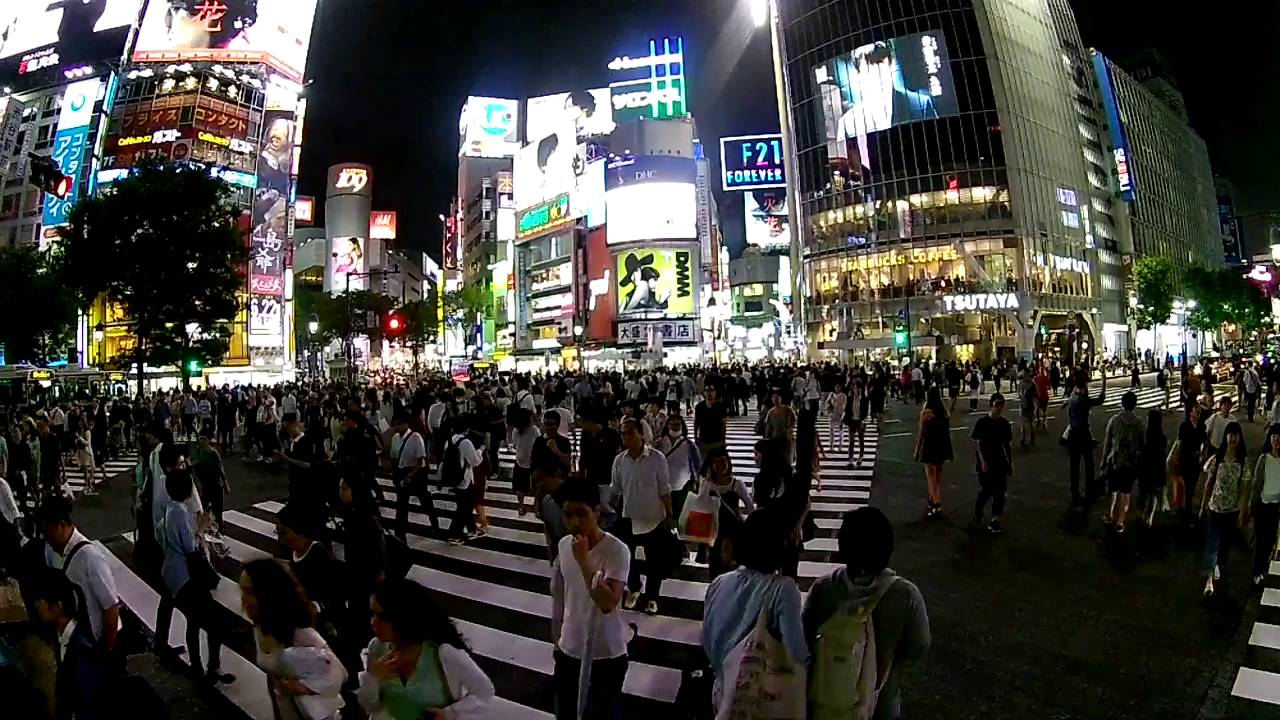 Photo Credit: https://www.youtube.com/watch?v=YBu0D1XeoWI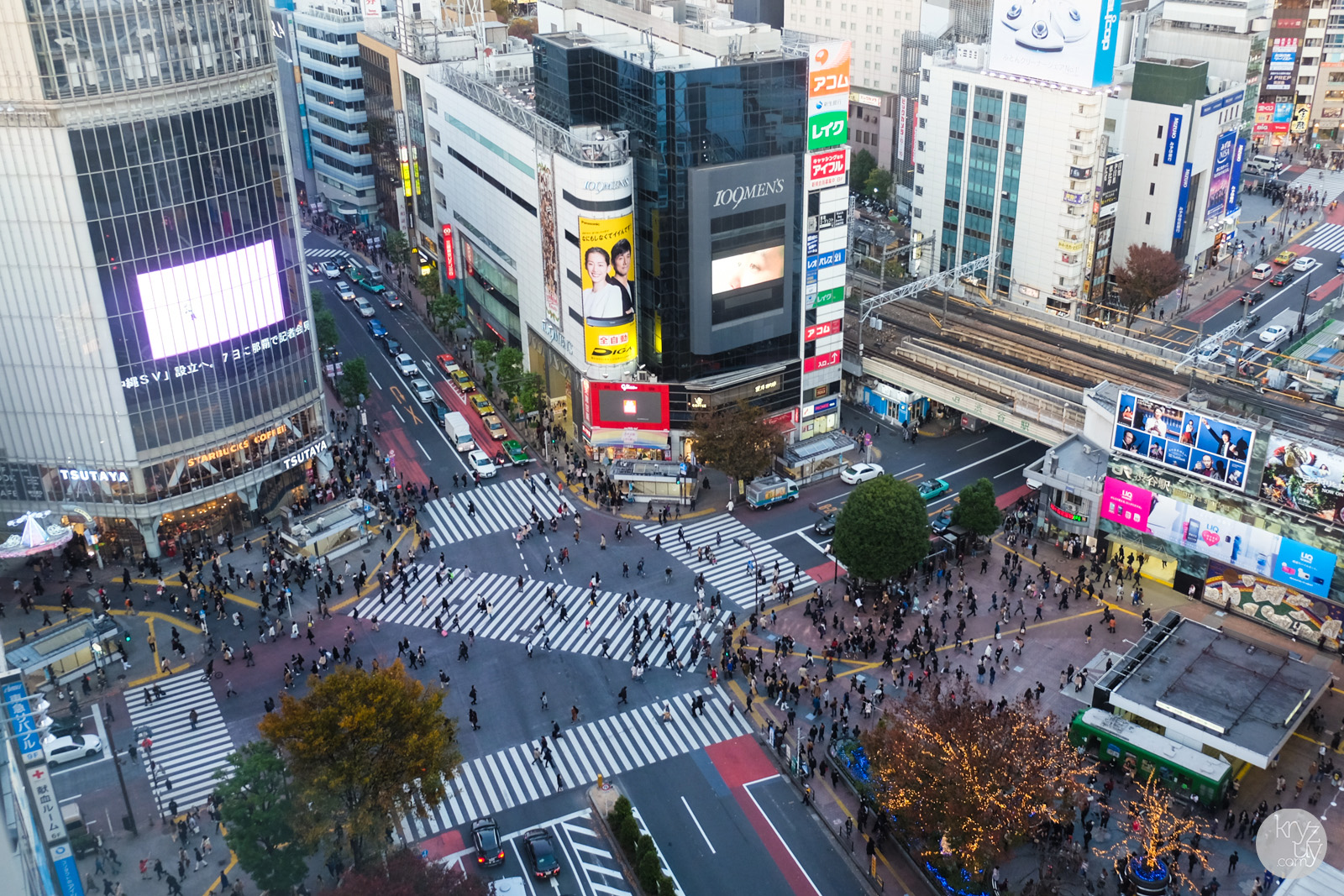 Photo Credit: http://www.kryzuy.com/where-to-eat-in-tokyo/
When in Tokyo, it'd be a waste if you don't cross the world famous intersection outside of Shibuya Station. The light turns red at all sides at the same time, hence the traffic stops completely allowing everyone to cross together. The Shibuya Crossing is as iconic as intersections go and the sight of pedestrians crossing the junction all at once is strangely hypnotic.
Shinjuku
1. Samurai Museum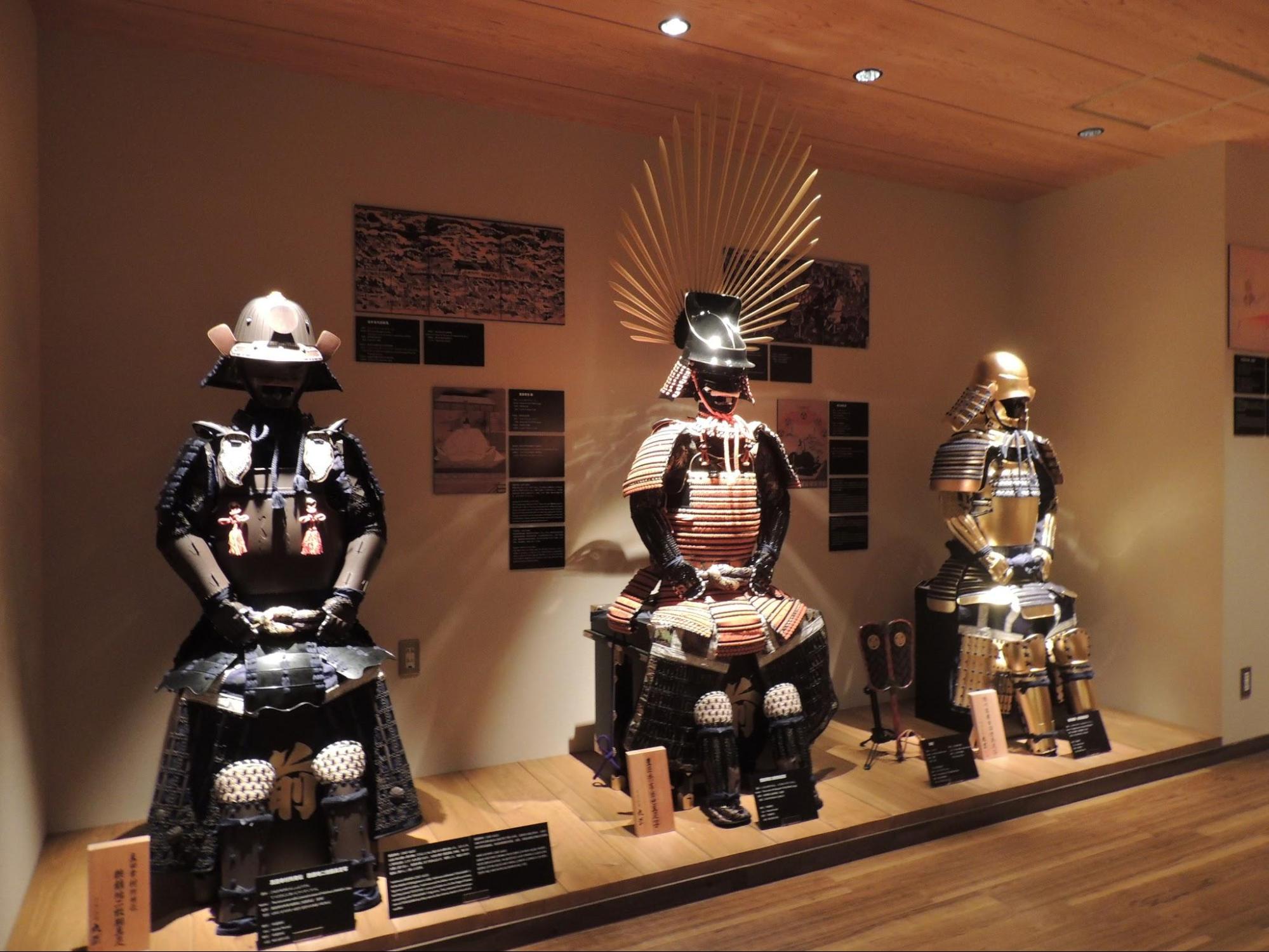 Photo Credit: https://www.timeout.com/tokyo/museums/samurai-museum
Interested in Japan's samurai culture? Head to the Samurai Museum, where you can truly immerse yourself in samurai life. Not only can you learn about more than 700 years of samurai traditions but you can also see the actual swords, armour, bows and other weaponry used by these fearless warriors. If that's not enough, time your visit for a sword fight, try on a samurai costume or take a Japanese sword course.
2. Shinjuku Gyoen National Garden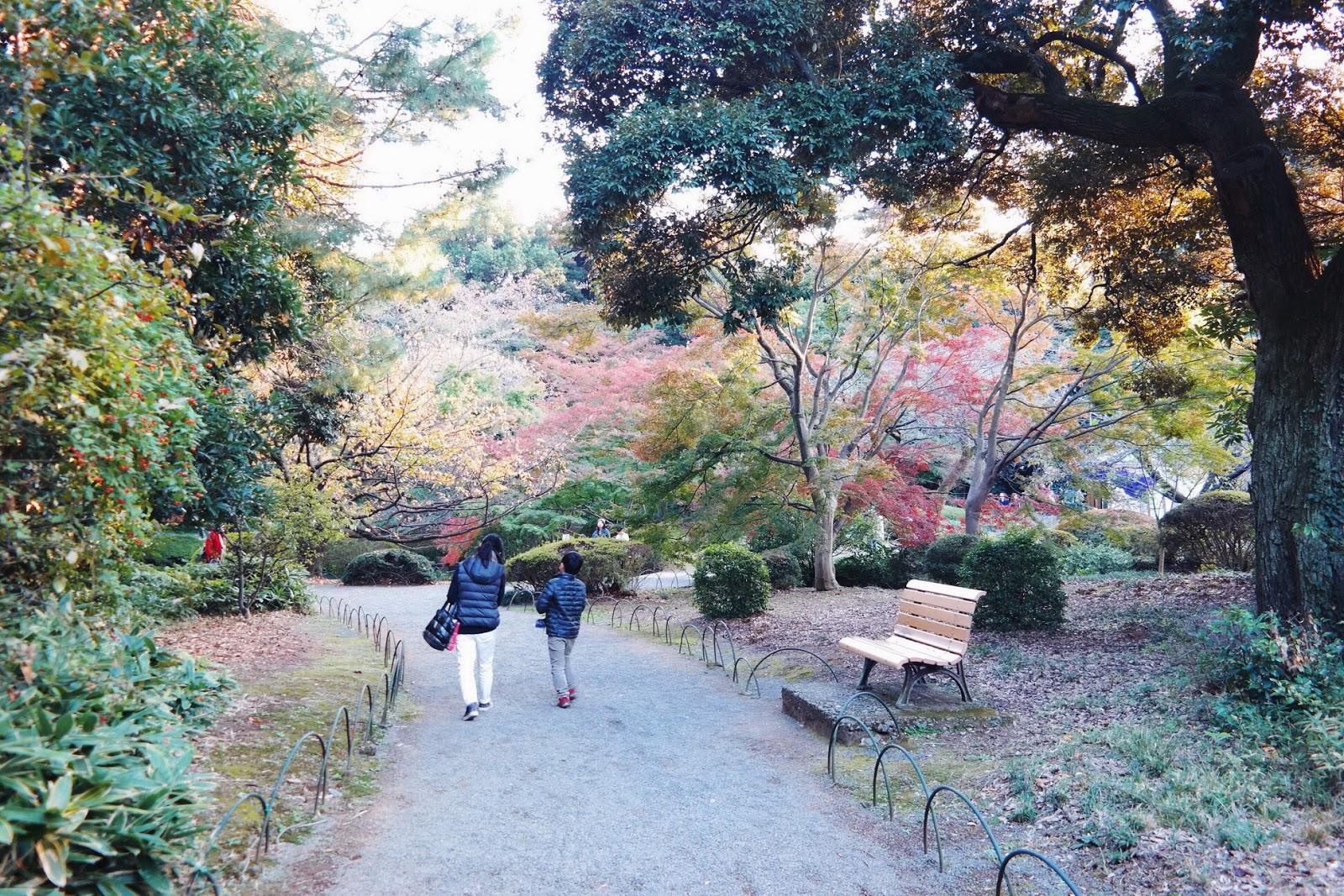 Photo Credit: http://www.affordorable.com/2014/11/shinjuku-gyoen-national-garden.html
Once the residence of the esteemed Naitō family during the Edo period, Shinjuku Gyoen National Garden is now a sprawling park filled with native trees, sun-drenched lawns and picturesque lakes. Visit between March and April to see the park's 1,500-plus cherry trees in bloom, when the pink flowers cover the pathways like a vibrant carpet. Similarly, visit the garden's Shinjuku Gyoen Greenhouse to find around 1,700 tropical and subtropical plants on display.
3. Tokyo Metropolitan Government Building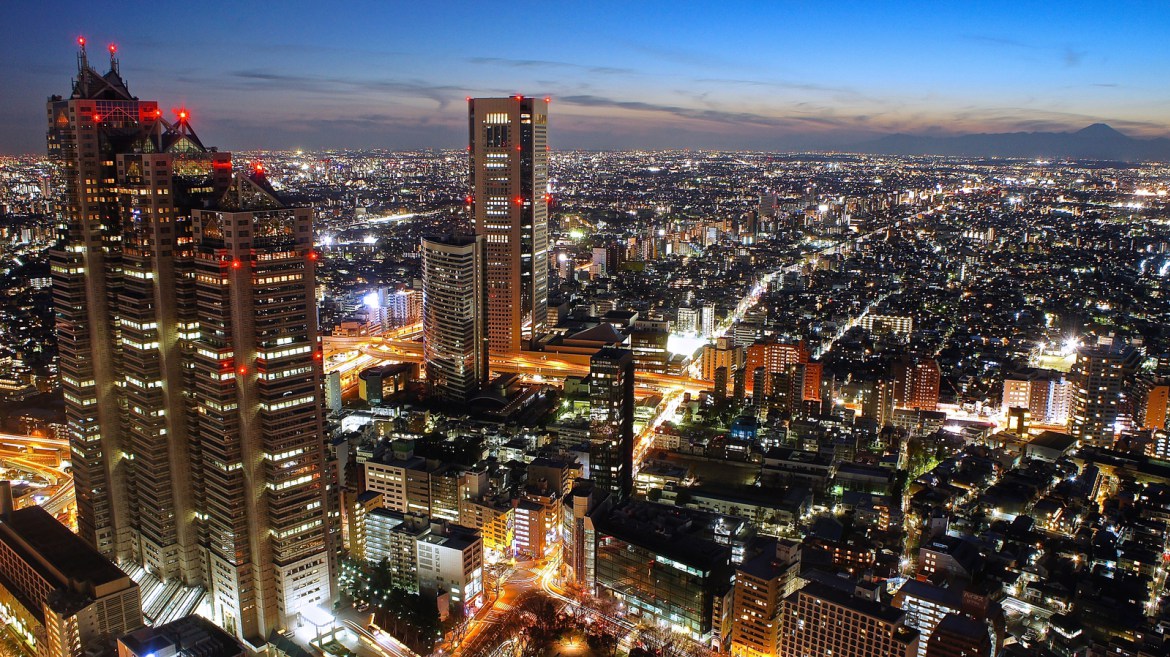 Photo Credit: http://experiencetokyo.net/experience-tokyo-free-breathtaking-view-of-tokyo-from-the-metropolitan-government-building/
If you want to admire the night view of the Tokyo's cityscapes for free, head over to the Tokyo Metropolitan Government Building. There are two observation decks, each at North and South respectively. The observatory on the Northside extends until 10:30pm and there's also a cafe and bar so you can enjoy the view while sipping your drinks.
Nightlife:
Shibuya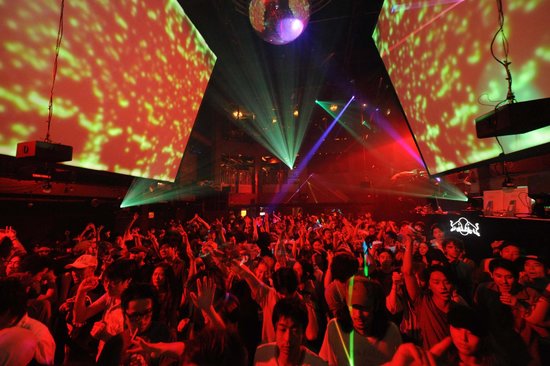 Photo Credit: https://www.tripadvisor.com/LocationPhotoDirectLink-g1066456-d1819597-i46465915-Womb_Tokyo-Shibuya_Tokyo_Tokyo_Prefecture_Kanto.html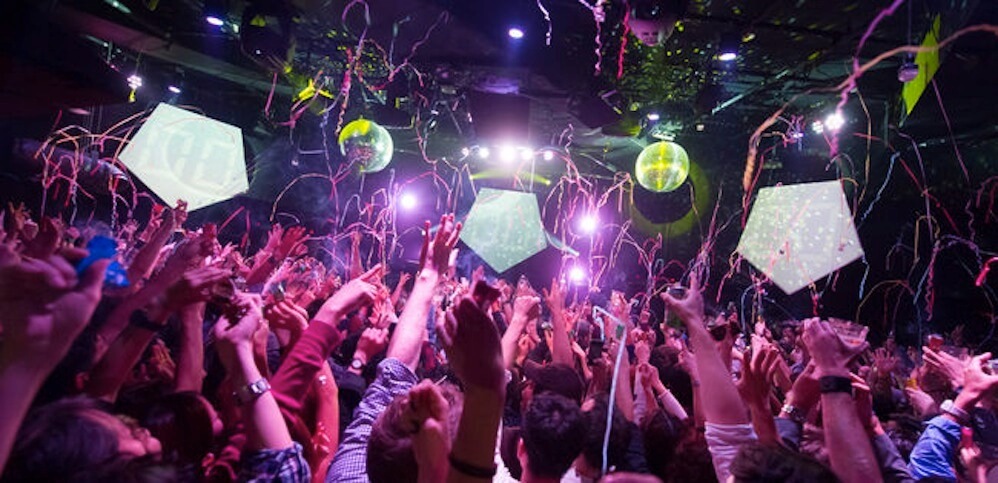 Photo Credit: http://jpninfo.com/20030
As one of the best nightlife spots in Tokyo, there's no short of entertainment when you're in Shibuya. It's also known for some great clubs, namely Womb, Club Vision (Sound Museum Vision), Club Asia, and more. Pop by anytime of the week and you're guaranteed a wild night!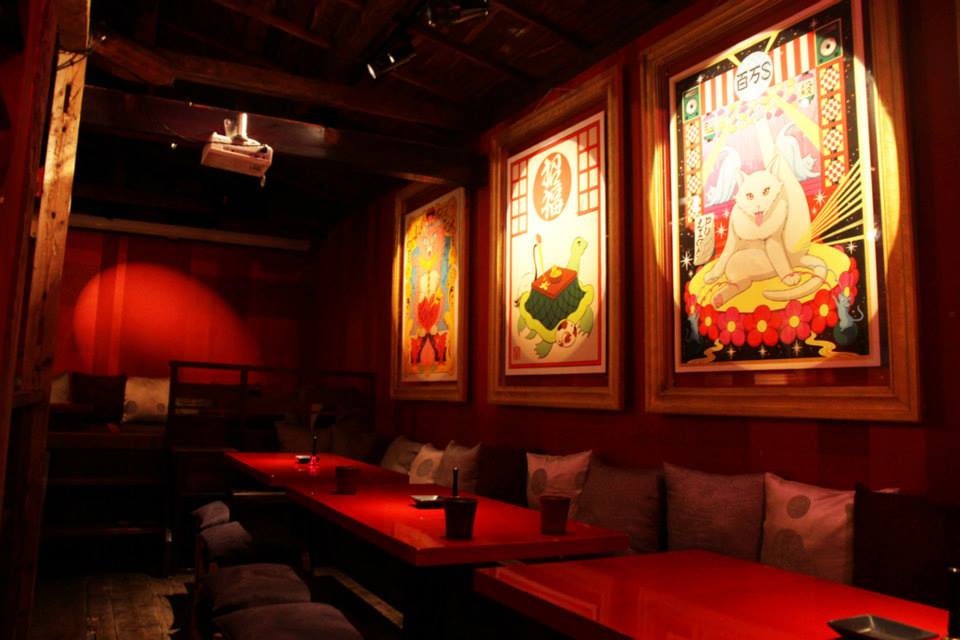 Photo Credit: https://www.magical-trip.com/media/tokyo-nightlife-open-midnight-recommended-places-eat/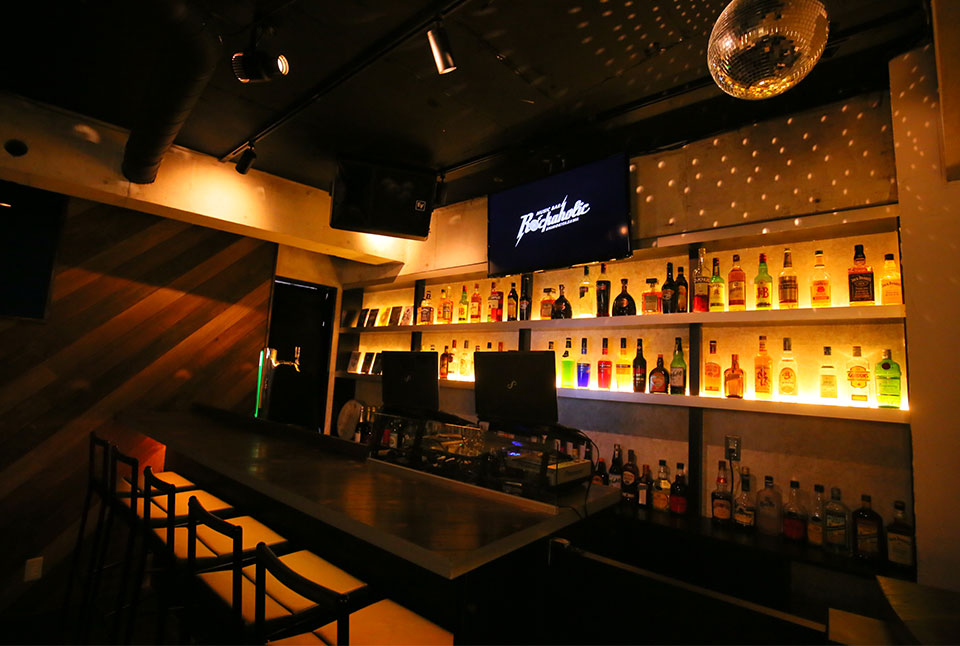 Photo Credit: https://bar-rockaholic.jp/shimokita/about/
If you're looking for a low-key night instead, the chill vibes at Shibuya Oiran Warm-Up Bar will put you at ease. It's also a great place to mingle with some like-minded locals. There's also Rock no Cocoro and Music Bar Rockaholic if rock music is more up your alley.
As long as you're in Shibuya, you won't need to search far for interesting things to do at night. Whatever nightlife entertainment you're into, it's got you covered all night until the sun comes up.
Shinjuku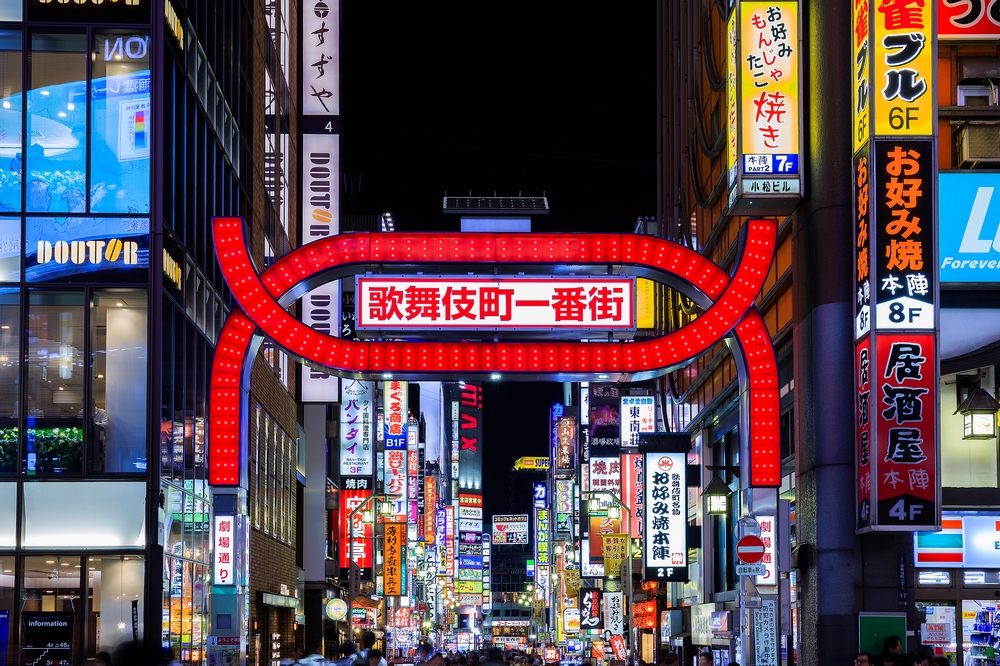 Photo Credit: https://fastjapan.com/en/p127257
When you think of Shinjuku and nightlife, the image of the bright neon lights in the Kabukicho district come to mind. Always bustling and vibrant anytime of the day, you can find many bars and pubs available during the nighttime. The concept bars, 8bit Cafe and Shot Bar Star Club are perfect for geeking out in. There's also Pit Inn and Jazz Bar Samurai if you're more into jazz.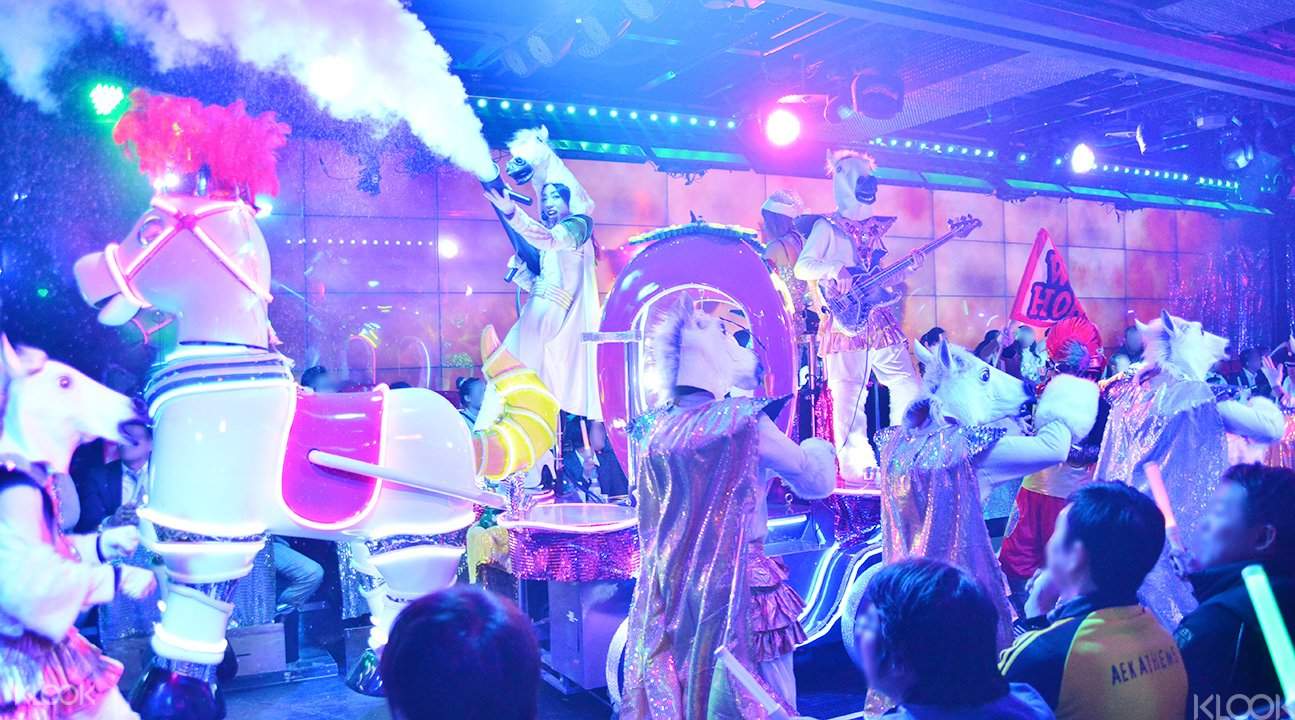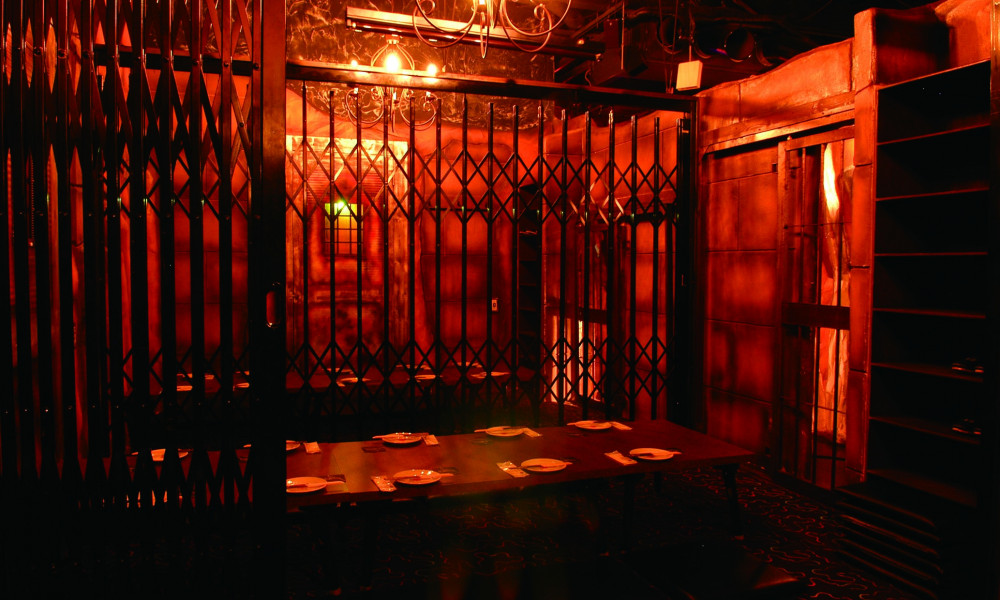 Photo Credit: http://xn--cckzau6cc4j8fpes098bj0uai15a.com/archives/23
Other uniquely themed bars in Kabukicho include Robot Restaurant and The Lock Up. They can be quite bizarre to visitors unfamiliar with Japan's knack for the weird and wonderful, but they definitely leave a lasting impression on you!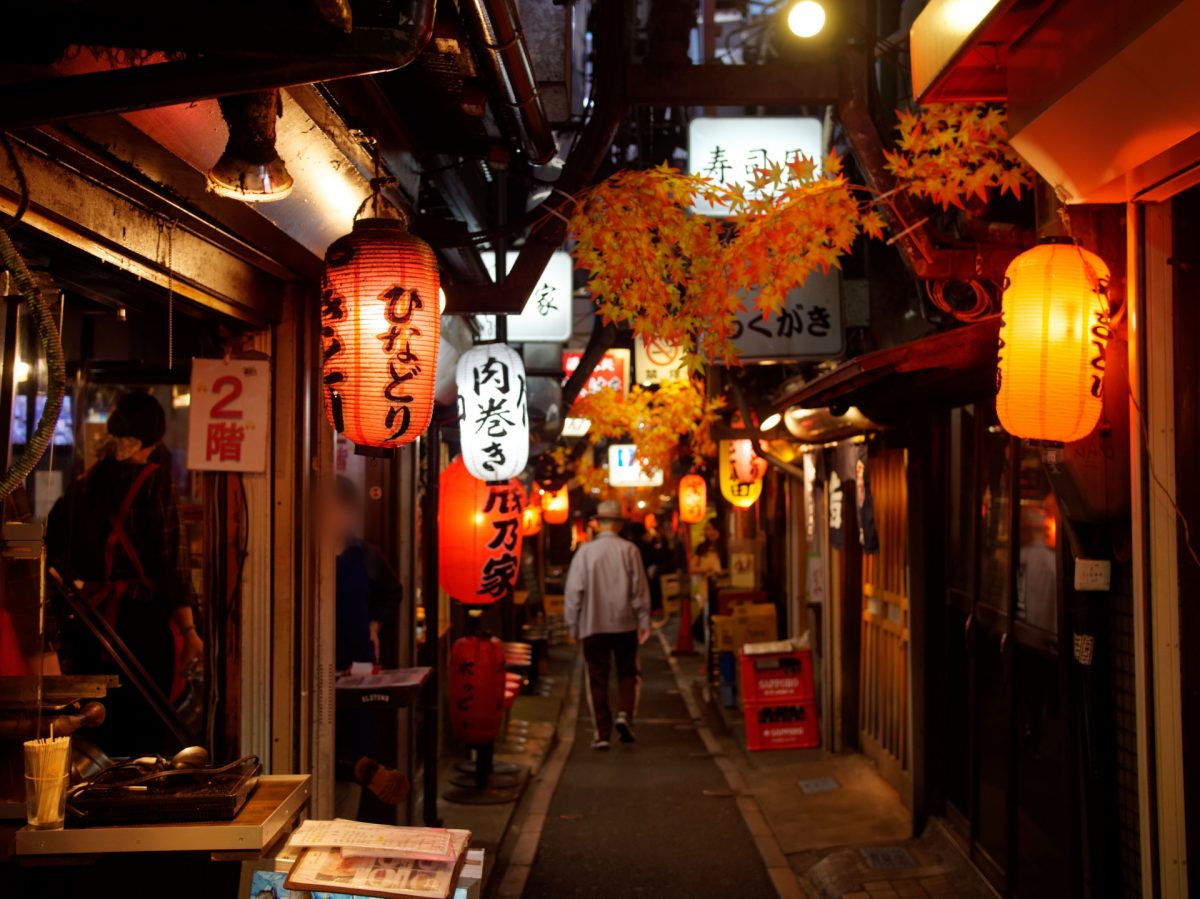 Photo Credit: https://japanlcc.com/deep-tokyo-%EF%BC%83shinjuku-%EF%BC%83izakaya/
If the Kabukicho district is a bit too much for you to handle, you can instead head to Omoide Yokocho, which aptly translates to Memory Lane. Overall, this stretch of a narrow alley which predates back to the postwar era is filled with izakaya and yakitori joints. Plus, it's the go-to spot for locals after work. In a similar vein to Omoide Yokocho is Shinjuku Golden Gai, which is a few minutes walk away. Also containing narrow alleys of bars and restaurants, these 2 places are great for a truly exciting pub crawl experience.
Shopping:
Shibuya
1. Shibuya 109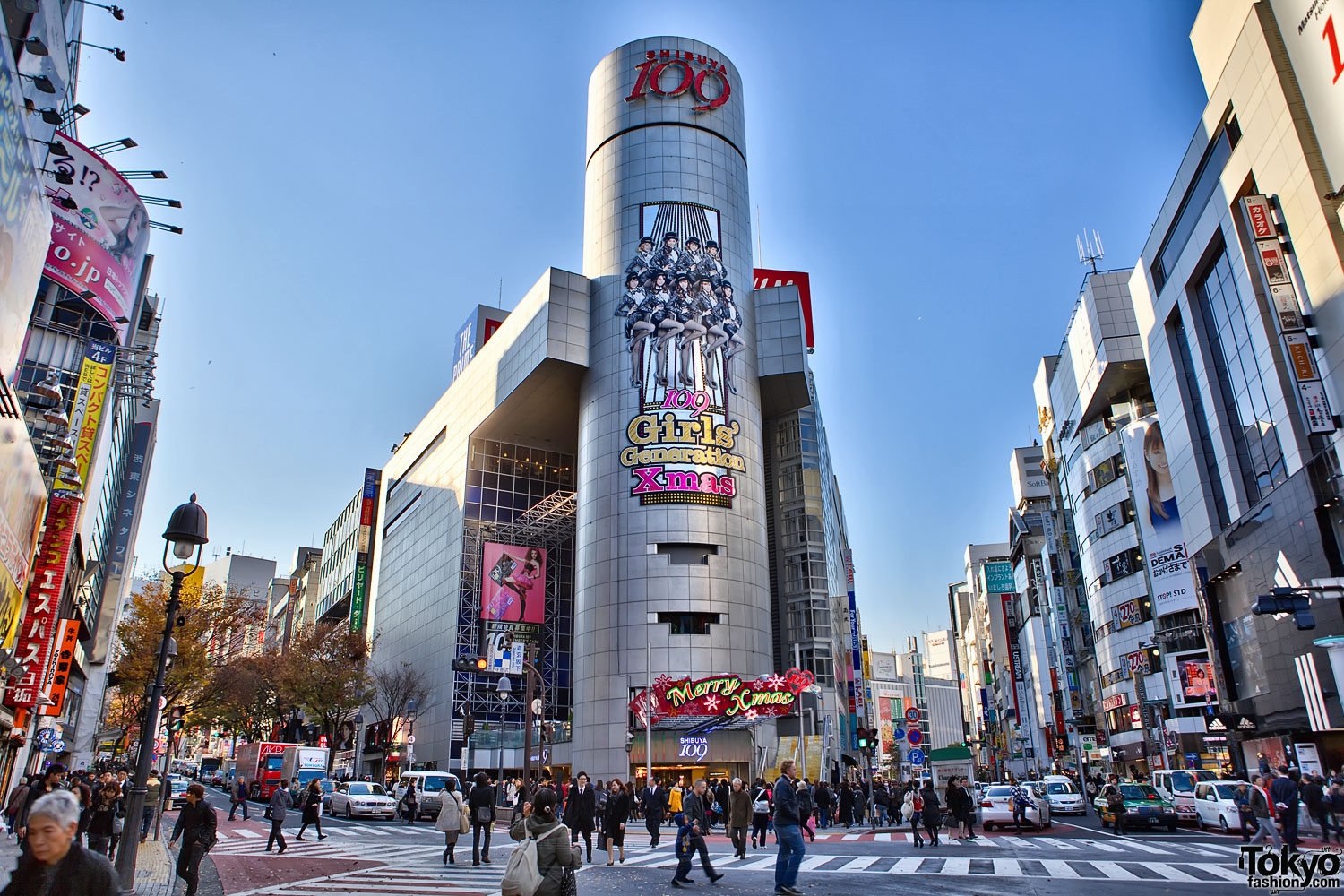 Photo Credit: http://tokyofashion.com/girls-generation-snsd-christmas-shibuya-109-pictures-video/
This iconic fashion mall is right at the heart of Shibuya – just by the world-famous Shibuya crossing and it's definitely hard to miss. This is the place to be if you want to be ahead of the curve when it comes to Japanese fashion. Also widely known as 'marukyuu', this mall is the go-to place for the local highly-fashionable and trendy teenagers.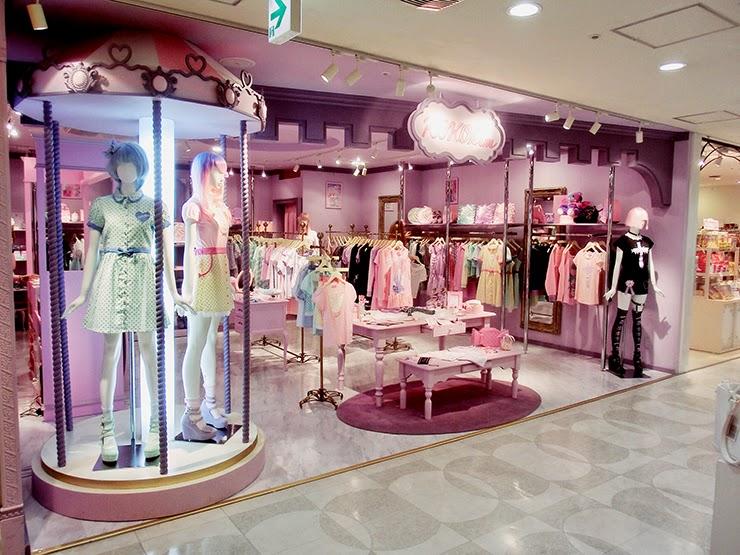 Photo Credit: http://www.colorcrrush.com/2014/06/a-day-in-tokyo-favorite-stores-in.html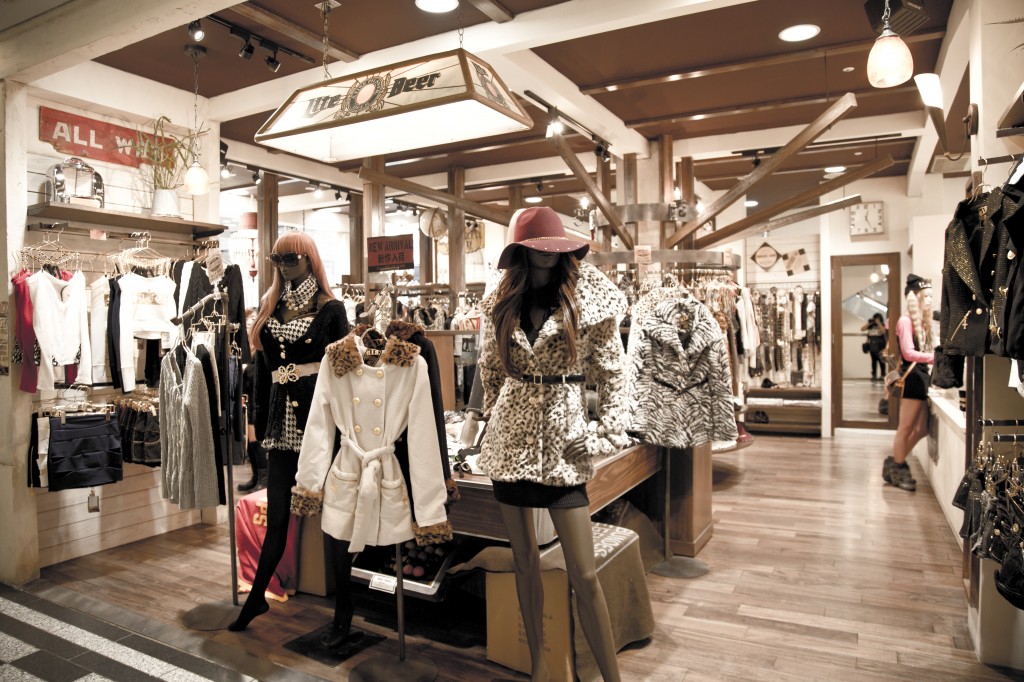 Photo Credit: http://www.chaosphotography.co.uk/tokyo-day-one/
You can find everything from the latest fashion items, to wigs, makeup, high heels, nail chips, and anything you can imagine! Carrying clothes by Japanese brands and lesser-known labels, if you're looking for hard-to-find clothing items, Shibuya 109 is a good bet.
2. Harajuku's Takeshita Street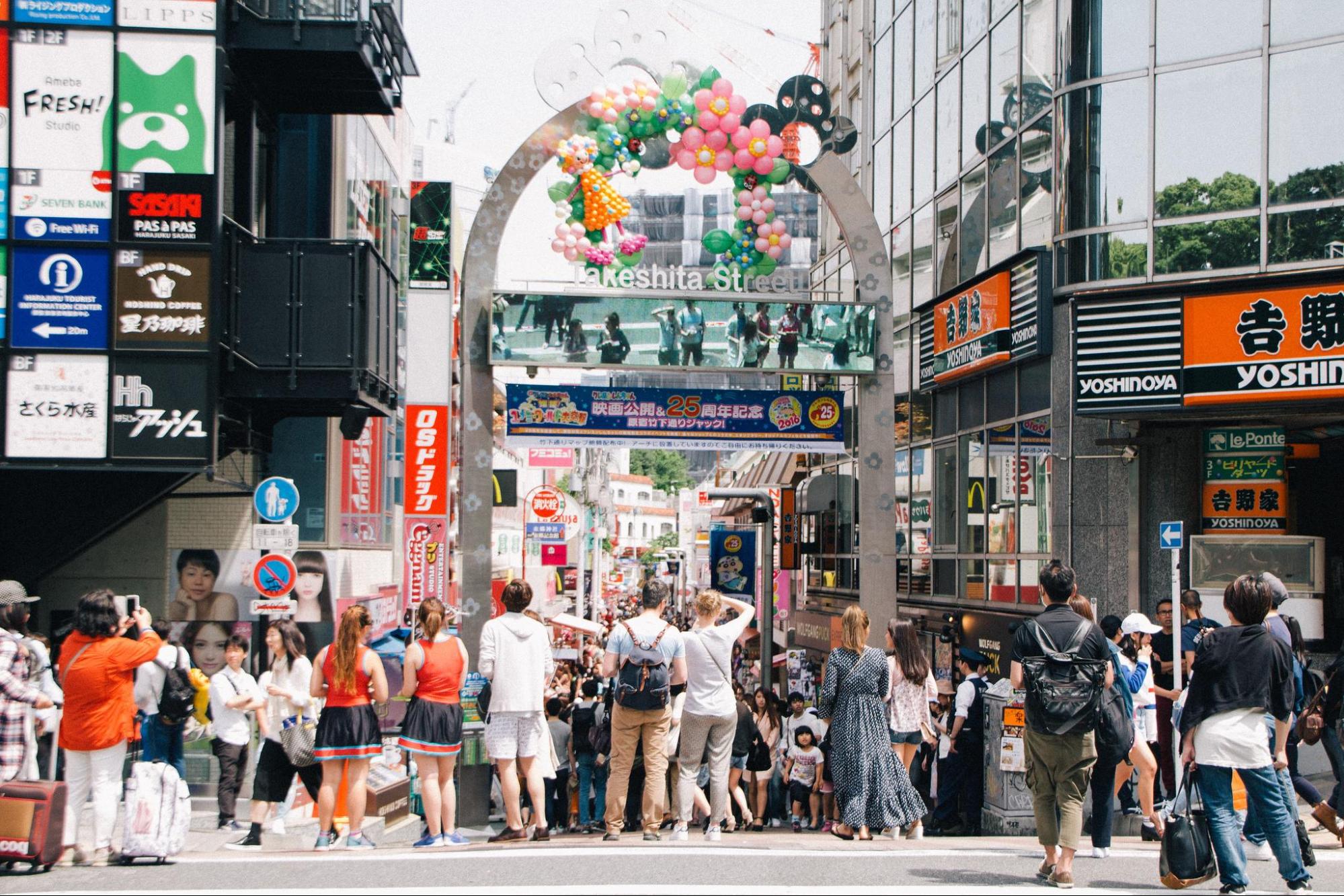 Photo Credit: https://tokyocheapo.com/entertainment/harajuku-takeshita-street-guide/
The neighbourhood that started the 'kawaii' culture and blew up into world fame, Harajuku is a must-visit when in Tokyo. Segregated into different shopping sections, one of the most popular would have to be Takeshita Street.
This 360m shopping strip is teeming with stores selling classic kimonos, silk sashes, vibrant anime-like outfits, lolita fashion, and many more. From independent boutiques to major Western chains, it's no wonder Takeshita Street is highly frequented by locals and foreigners alike.
3. Omotesando Street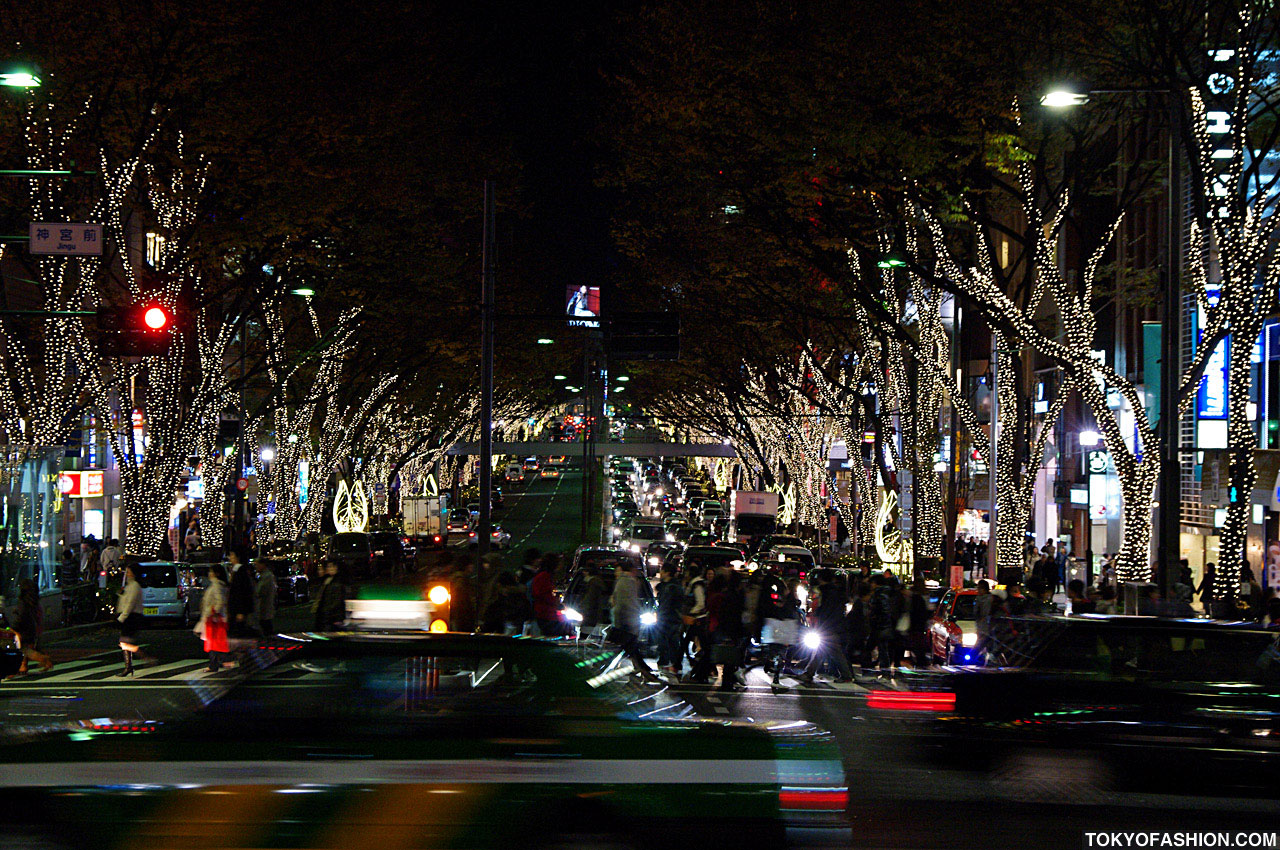 Photo Credit: http://tokyofashion.com/harajuku-christmas-pictures-2009-part-1/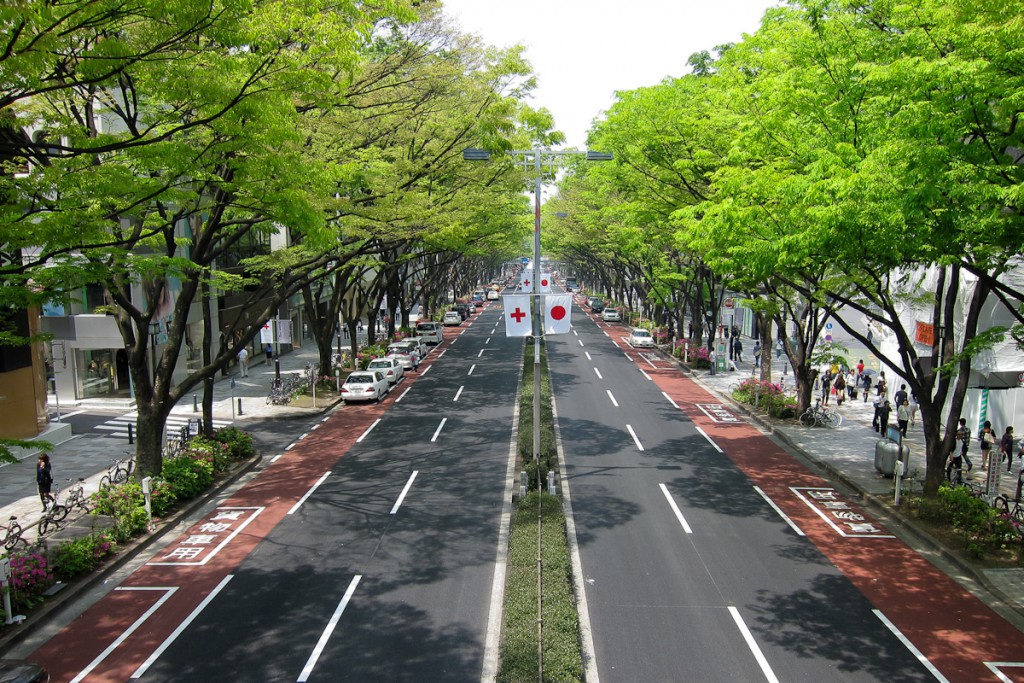 Photo Credit: https://en.compathy.net/magazine/2016/07/31/omotesando/
Right by Takeshita Street, you'll find Omotesando Street with its luxury brand stores along the boulevard. For the most part, the stand-out feature of Omotesando Street is its tree-lined pathways that lead to the Meiji shrine. This classy, trendy neighbourhood is the place to be if you're shopping for branded and fashion-forward items.
4. Shibuya Hikarie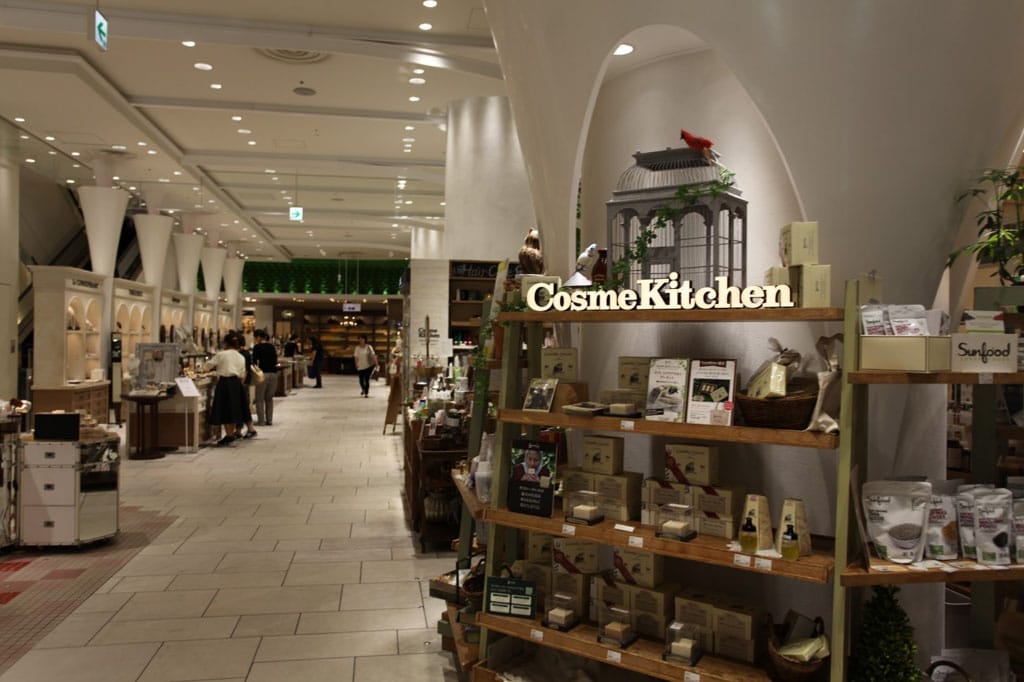 Photo Credit: https://matcha-jp.com/en/1358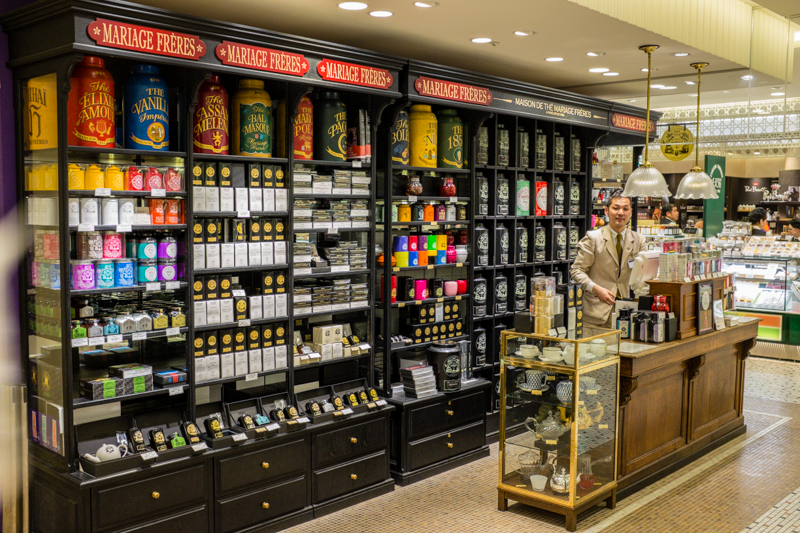 Photo Credit: https://thecitylane.com/shibuya-hikarie-shinqs-shibuya/
Although a lot of shopping hubs in Shibuya are dedicated to the youth culture, the Shibuya Hikarie is catered to a more mature crowd of consumers. The 34-floor building is home to elegant boutiques, restaurants, shops and more.
There, you can find ShinQs, a shopping zone that sells refined items made in Japan like tableware, traditional artwork, interior goods, clothing and many more. Similarly, if you're in the search for some high-quality Japanese souvenirs, this place is a good bet.
Shinjuku
1. LUMINE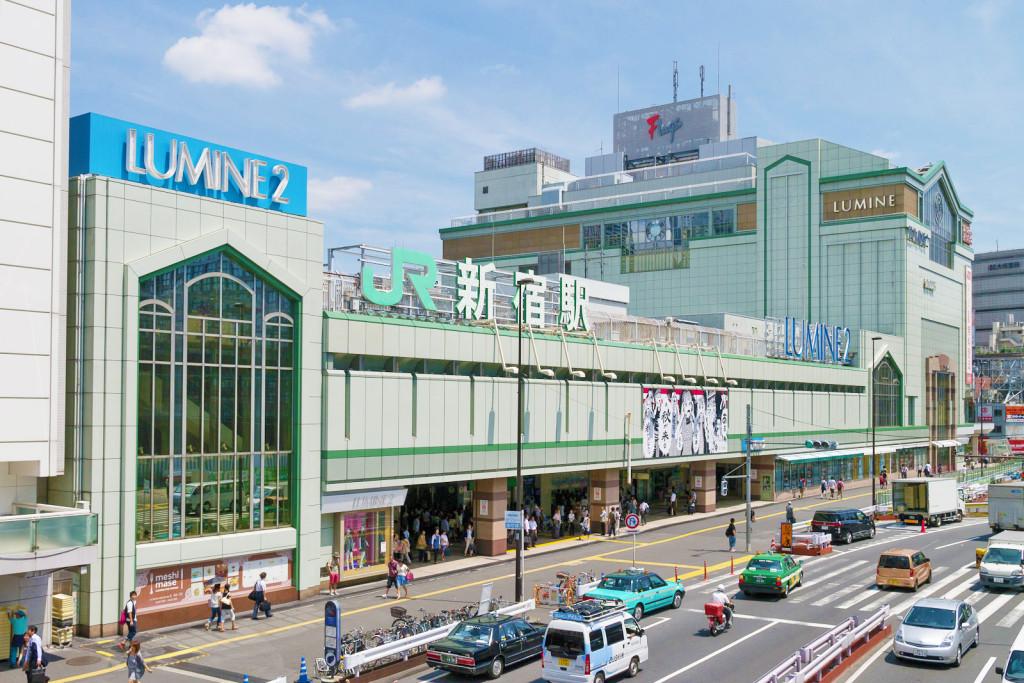 Photo Credit: http://scene.sg/lifestyle/where-to-shop-in-tokyo/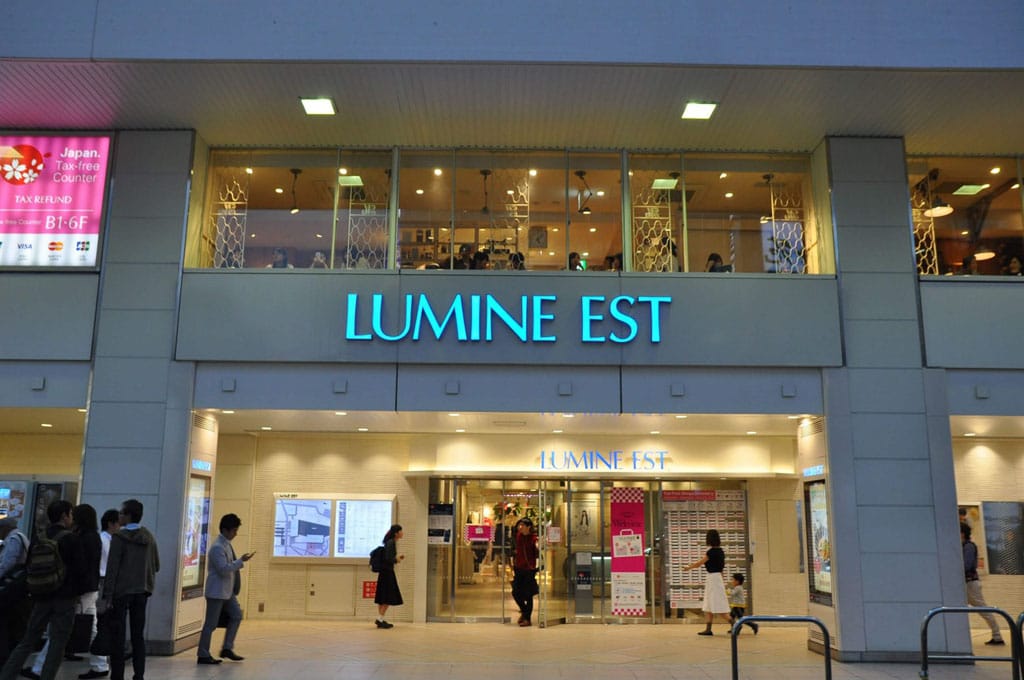 Photo Credit: https://matcha-jp.com/en/1317
One of the biggest household names when it comes to shopping in Shinjuku is LUMINE. With four LUMINE buildings – Lumine 1, Lumine 2, Lumine Est and Lumine 0 – you're in the right place if you want to shop till you drop.
Each of the LUMINE buildings features their own distinct styles and they're interconnected by the Shinjuku Station. Not to mention, with hundreds of shops and restaurants between these four LUMINE buildings, you'd have a shopping spree of a lifetime.
2. Takashimaya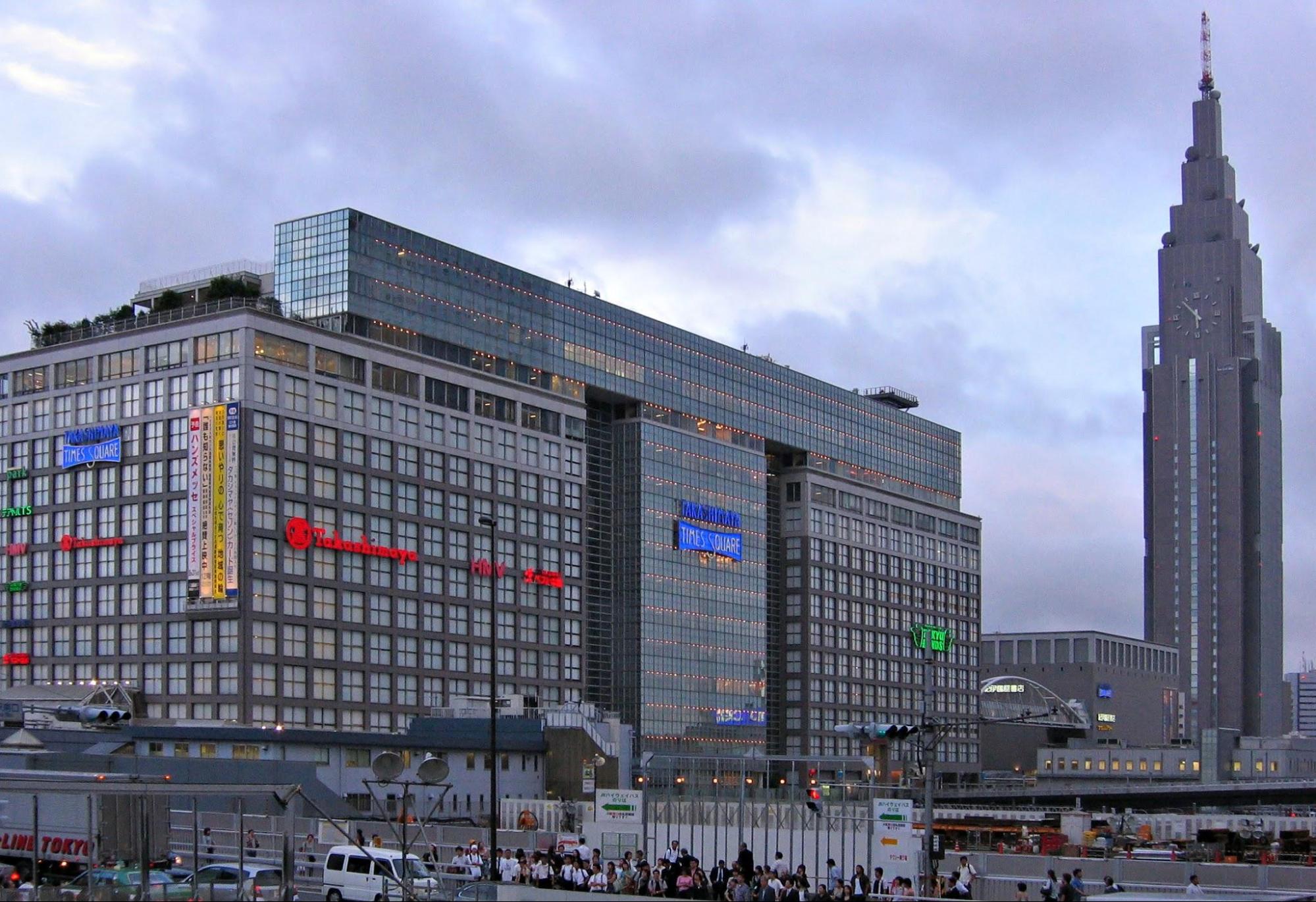 Photo Credit: https://commons.wikimedia.org/wiki/File:Takashimaya_Times_Square.jpg
Takashimaya is one of the most popular department stores in Japan and can be found throughout the country. However, the one in Shinjuku has been said to be the largest and targeted to visitors from outside of Japan. It's also conveniently located by the south exit of JR Shinjuku Station.
In Takashimaya, you can enjoy tax-free shopping as a foreign visitor. It carries various items fit for shoppers of all ages with brands like Uniqlo, Tokyu Hands, Kinokuniya, and many more! Make sure you have plenty of time in Takashimaya because something tells us you'd definitely need every last second in there.
3. Don Quijote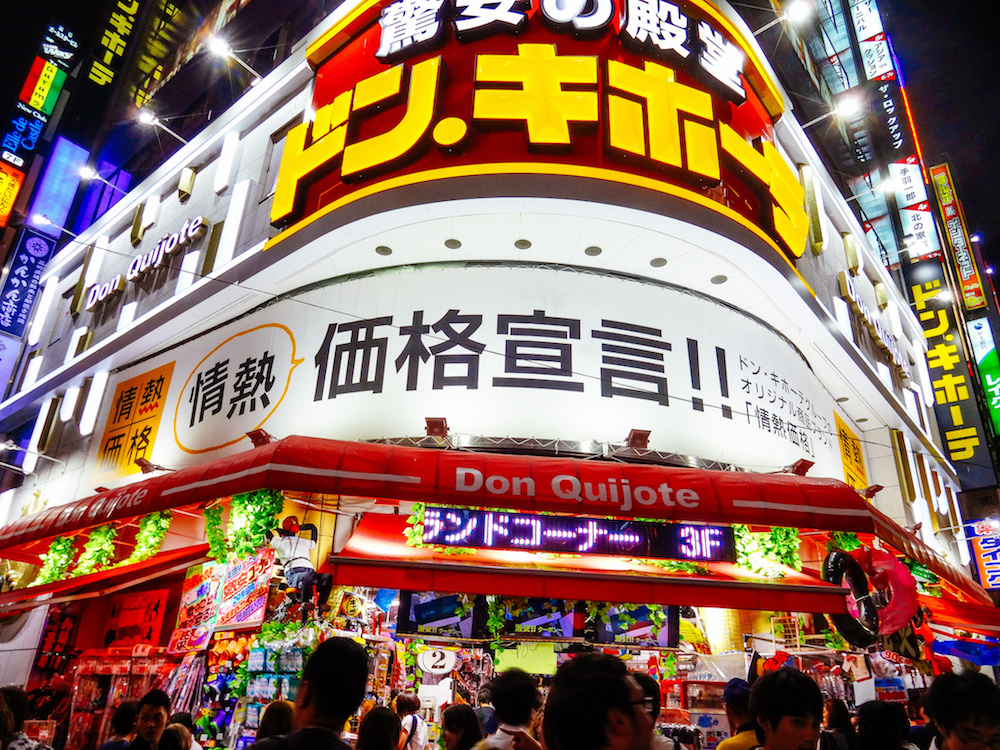 Photo Credit: https://hubjapan.io/articles/20-best-shopping-destinations-in-shinjuku
Known for selling quirky and novelty items, Don Quijote is a fun place explore selling just about anything you can imagine. With over 160 branches across Japan, the one in Shinjuku is slightly more special because it's open 24/7. Nothing like a lil late night shopping, discovering the many floors of Don Quijote and finding items you never knew you wanted!
It also comes in handy when you need to do some last minute souvenir-shopping before heading back. Best of all, the items are generally pretty cheap and the things you'll find are definitely going to be uniquely Japanese!
Places to eat:
Shibuya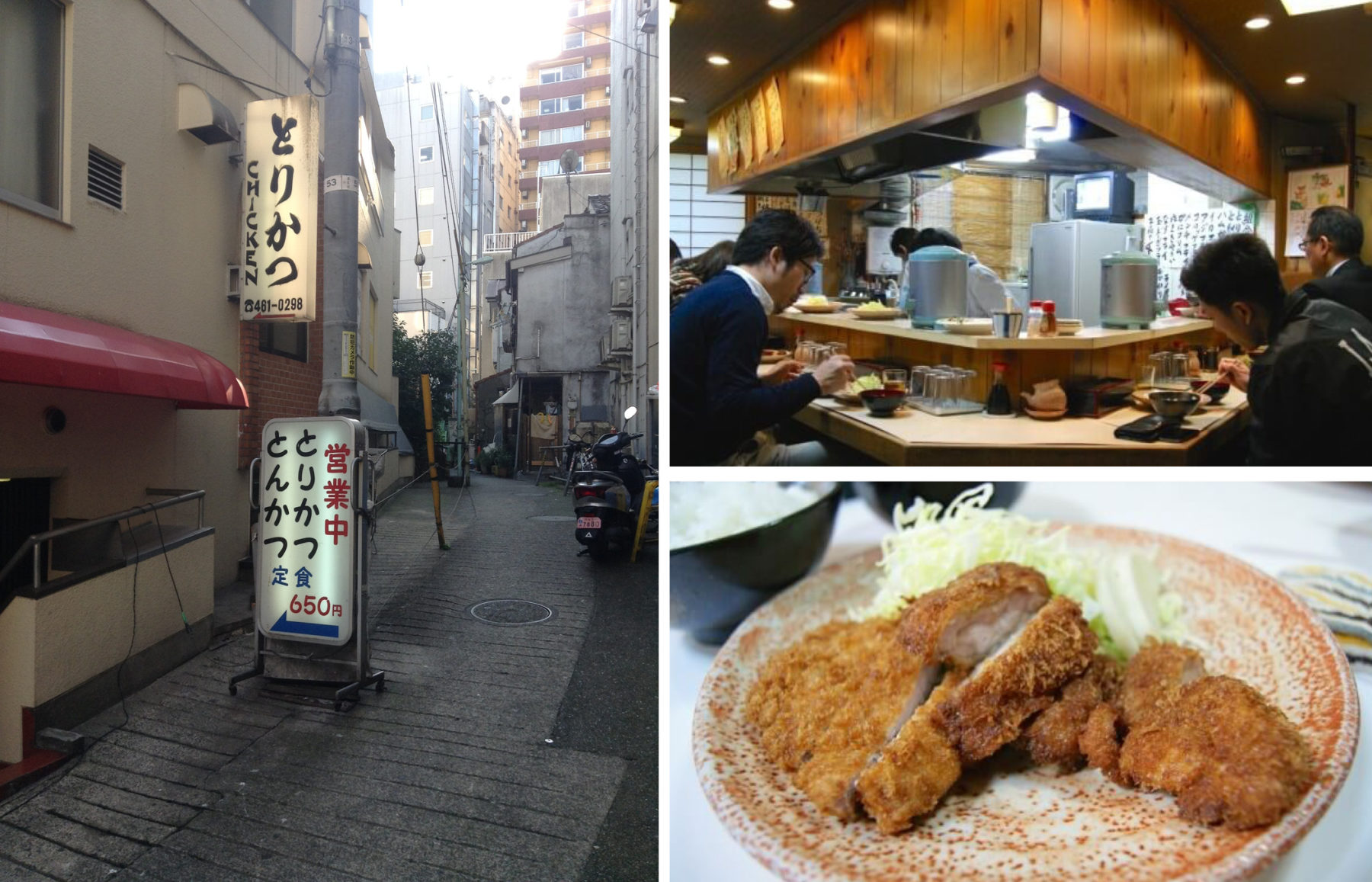 Photo Credit: http://smartdesigngroup.com/smartinspirationtrip-tokyo/
When in Japan, you can find amazing, delicious food almost anywhere and Shibuya is no different. A nondescript katsu restaurant, Torikatsu Chicken is a hidden gem in Shibuya that's worth the search for. It's can be tough to find but it serves the most amazing katsu at a very affordable price!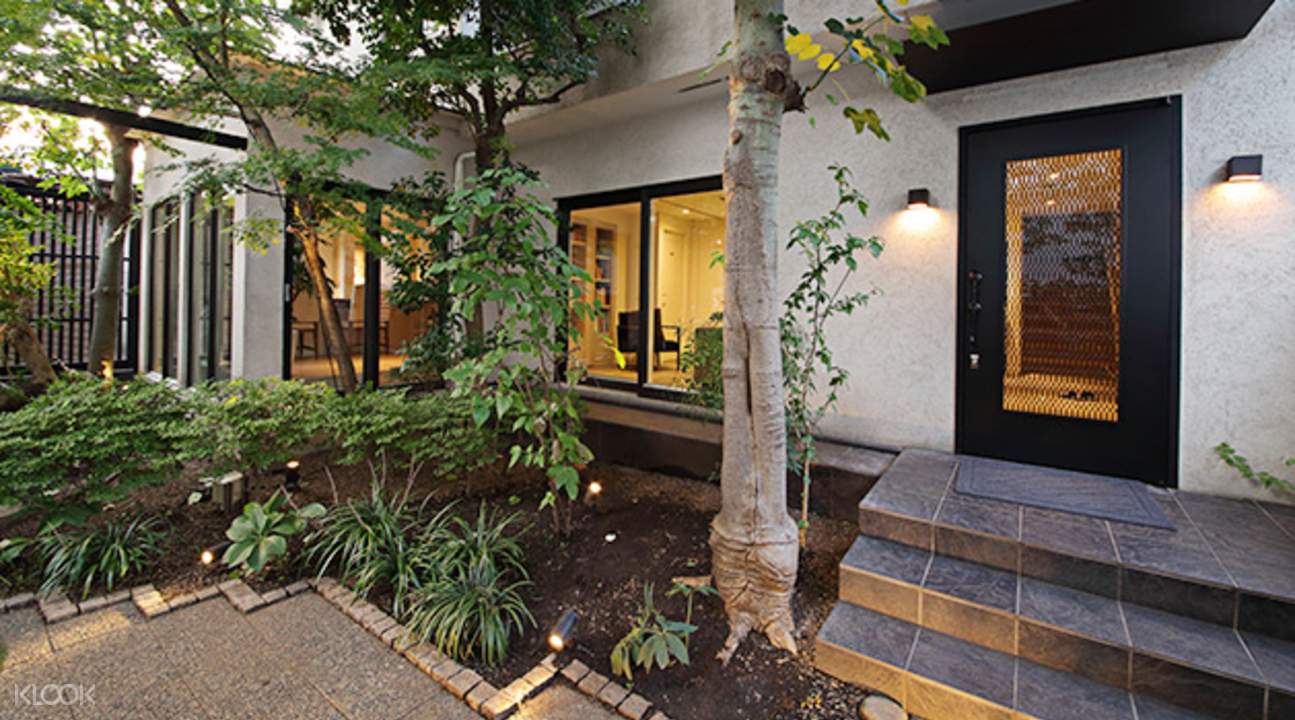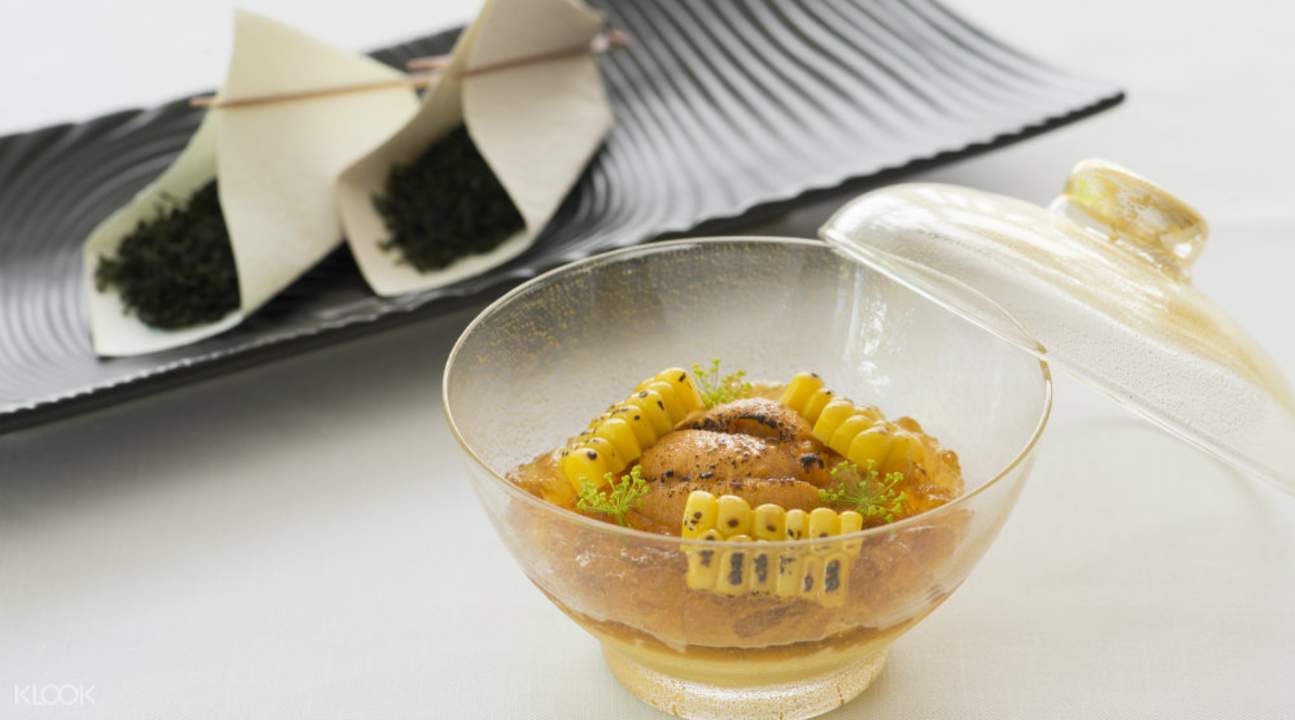 On another end of the scale is AMOUR, a Michelin-star restaurant. Awarded their first star just six months after opening, this French-Japanese fusion restaurant is also a melting pot of Japanese kaiseki and French haute cuisine. In addition, the Japanese locally-sourced ingredients prepared with French cooking techniques will blow you away. Reserving a seat can be tricky, but on Klook, it's simple, easy and hassle-free.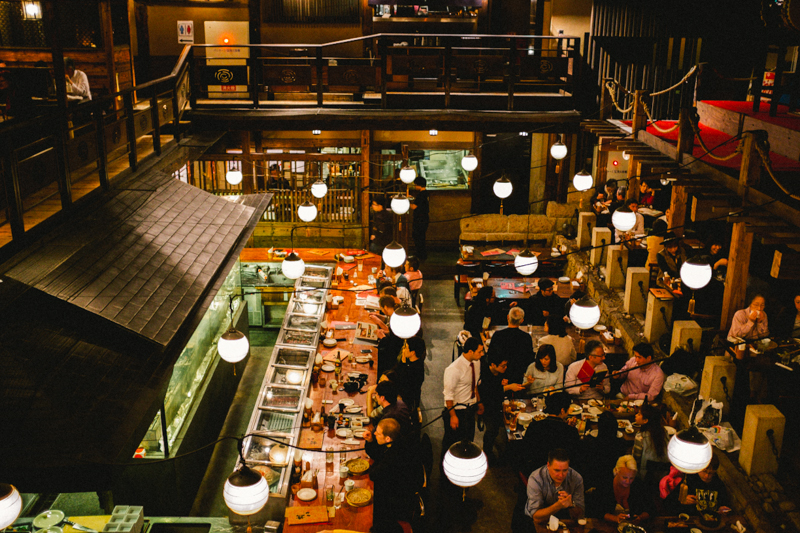 Photo Credit: https://thecitylane.com/tokyo-gonpachi-aka-kill-bill-restaurant/
Besides that, you can also find Gonpachi, or more famously known as the Kill Bill restaurant, in Shibuya. There's also Isari Juhachiban, where you can find authentic local cuisine for a good value. If none of those is up to your alley, Shibuya is also a hotspot for trendy cafes and international cuisine. So ,you're definitely spoiled for choices.
Shinjuku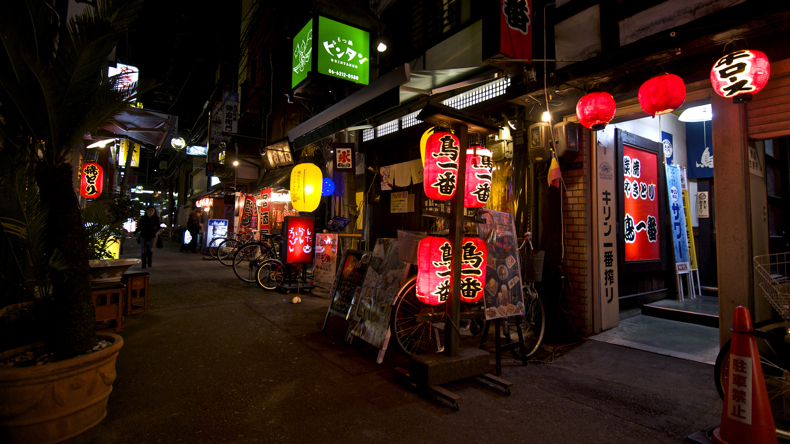 Photo Credit: http://travelneu.com/tourism/japan/shinjuku-golden-gai
Nestled among Shinjuku's sky-high buildings and modern eateries, Shinjuku Golden Gai is an unforgettable slice of old Tokyo. Still as charming as it was back in the 1920s, the six narrow alleys that lead through Shinjuku Golden Gai has about 200 local bars and eateries.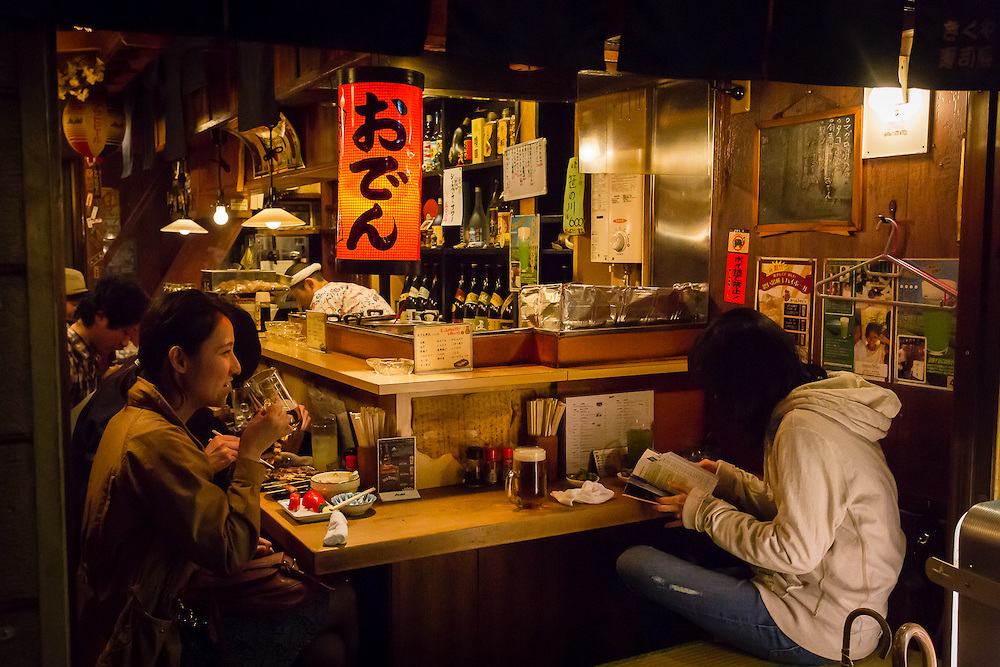 Photo Credit: https://joaomaia.photoshelter.com/image/I0000ZOjFHgjkHQ8
Not to be missed also is Omoide Yokocho, which is just a few minutes walk from Golden Gai. This tiny lane has a stretch of izakaya and yakitori joints, serving humble local bites and tidbits. You can find many locals dining here, so you know the food is good!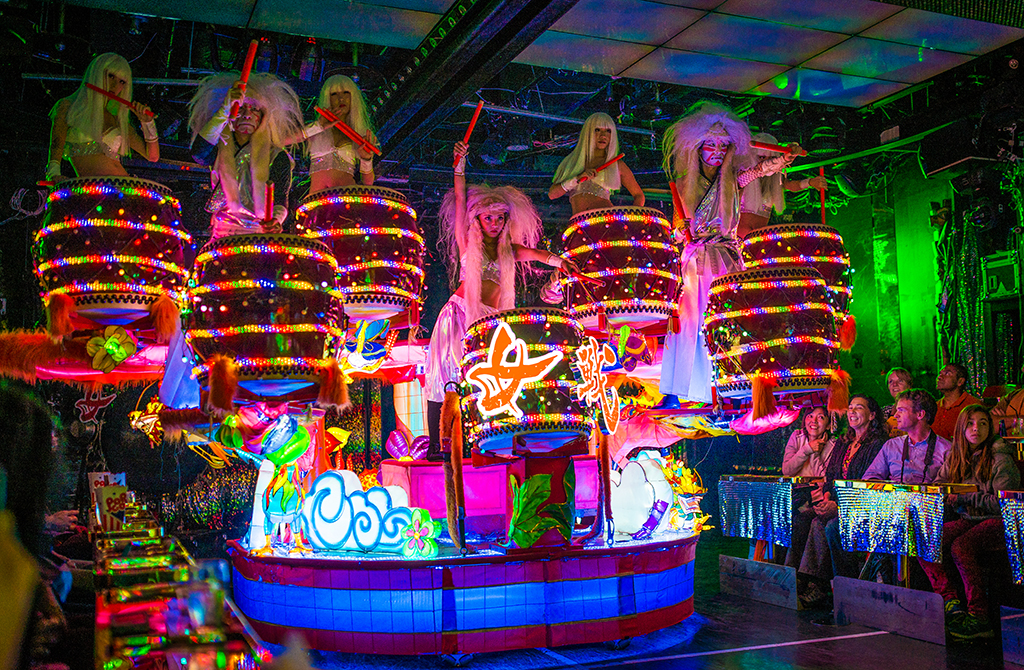 Photo Credit: http://www.travelcaffeine.com/robot-restaurant-tokyo-shinjuku-japan-updated-review/
For a different sort of dining experience, you can also check out the Robot Restaurant. Although it's probably more watching and laughing than eating in Robot Restaurant, it's absolutely wild with energetic dance performances, vibrant light and laser displays, extravagant robots and more. It's surely a meal to remember!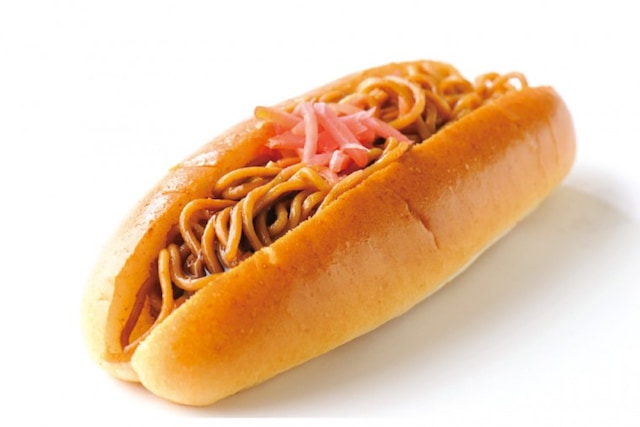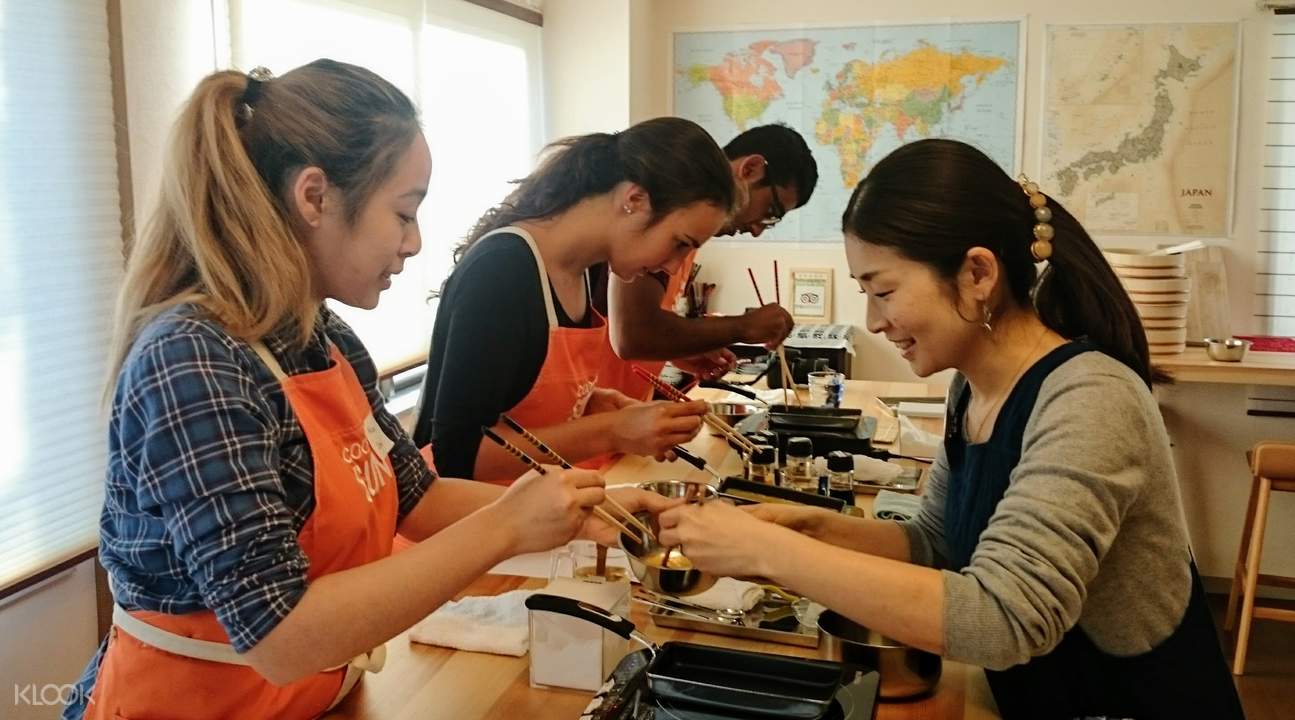 If you want to take it a step further and cook your own food, you can even learn the art of the Japanese kaiseki – an elegant, multiple-course meal. Learn the basics of getting familiar with flavour profiles of Japanese cooking, consisting of dashi, soy sauce, mirin, sake, and more. Then, master the proper techniques to Japanese cooking by making 9 different dishes. They include rolled egg, pear sorbet, and the star of the meal: wagyu! After the lesson, you get to savour the fruits of your labour and make it when you're back home too!
Where to stay:
Shibuya
1. Cerulean Tower Tokyu Hotel Tokyo
The luxurious Cerulean Tower Tokyu Hotel Tokyo is one of the highest-rated Shibuya hotels on HotelsCombined. You'll quickly realise why when you see the range of guest rooms and suites, particularly the Cerulean Tower Suite, which features magnificent city vistas, a freestanding bathtub, glamorous foyer and dining room. The hotel's Modern Twin, Double and Single rooms offer affordable accommodation, while the Japanese Suite delivers authentic traditional lodging with futon bedding and a cypress bath.
You'll also find nine on-site dining establishments, including the JZ Brat Sound of Tokyo jazz club, a garden-facing Zabou lounge and the 40th-floor Tower's Bar and Tower's Restaurant. Stay active in the hotel's fitness club, which has an indoor pool, jet bath and gym. Outside, you'll find easy access to nearby department stores, local restaurants and the iconic Yoyogi Park.
Price: USD151 – USD565 (JPY17,138 – JPY63,909) per night
Address: 26-1 Sakura-gaoka-cho, Shibuya, Tokyo, Japan
2. Dormy Inn Premium Shibuya Jingumae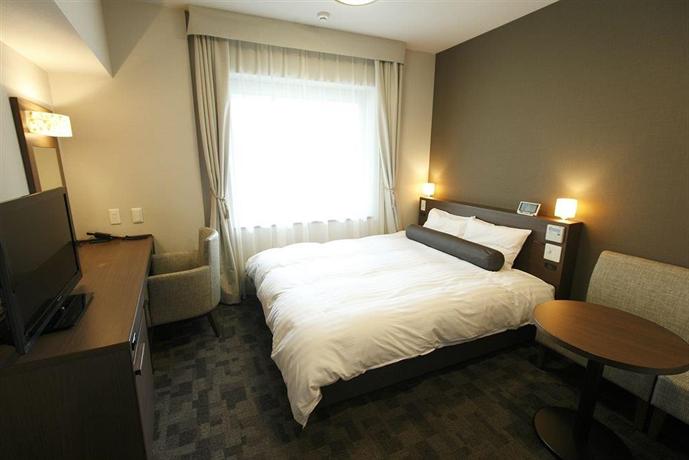 A charming budget-friendly Tokyo hotel, Dormy Inn Premium Shibuya Jingumae packs plenty of unexpected luxuries to make your stay memorable. There's a delicious complimentary breakfast each morning, and an on-site spa where you can indulge in massage treatments in a tranquil setting. Choose from a Double Twin or Single room, where you'll find LCD TVs, complimentary bottled water, bathroom slippers and a pillow menu.
Dormy Inn Premium Shibuya Jingumae boasts an enviable location across the road from Yoyogi National Stadium, Yoyogi Park and NHK Fureai Hall. Many of the Shibuya attractions are within walking distance, such as The Shoto Museum of Art, Kitatani Park and AiiA 2.5 Theater Tokyo. After sightseeing, rest your weary legs in the on-site sauna or Jacuzzi.
Price: USD41 – USD217 (JPY4,661 – JPY24,535) per night
Address: 6-24-4 Jingumae, Shibuya, Tokyo, Japan
3. Shibuya Excel Hotel Tokyu
The refined style of Shibuya Excel Hotel Tokyu promises first-class service and facilities complemented by a touch of luxury. You can also expect custom-made Tempur Comfort Pillows, separate Comfort Room areas with massage recliners and neck pillows throughout the hotel and female-only areas with beautification facilities. Grab a coffee and light bite from the on-site Estacion Cafe or pair traditional Japanese cuisine with Tokyo views at Shunsai on the 25th floor.
Looking for contemporary accommodation? Shibuya Excel Hotel Tokyu delivers plush holiday homes with in-room tea sets, nightwear, feathered bedding and bidets. Families can take advantage of interconnecting rooms, while business travellers will enjoy the high-speed internet. Located above Shibuya Station, the hotel is under one kilometre from Nabeshima Shōtō Park and popular live music venue, Shibuya O-East.
Price: USD120 – USD443 (JPY13,607 – JPY50,152) per night
Address: 1-12-2 Dogenzaka, Shibuya, Tokyo, Japan
Shinjuku
1. Park Hyatt Tokyo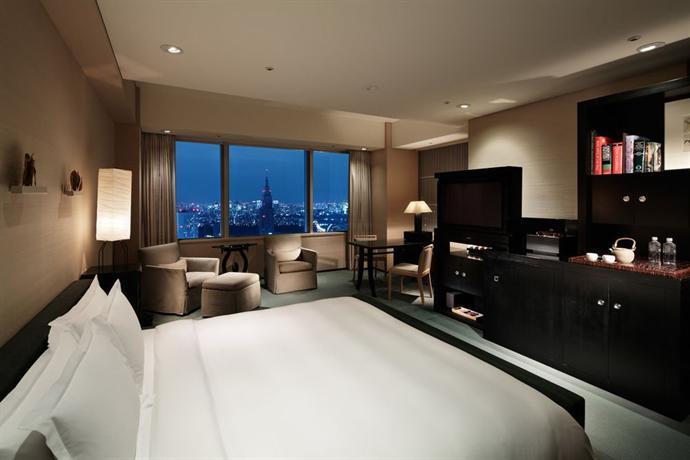 The five-star Park Hyatt Tokyo is a popular choice among HotelsCombined visitors for its city vistas and glamorous on-site swimming pool. The pool is part of the hotel's Club on the Park spa, which offers a tranquil oasis overlooking Tokyo. You can also indulge in rejuvenating treatments, get a manicure, take a kickboxing or yoga class or simply enjoy drinks by the pool.
The rooms are just as enticing, offering walk-in wardrobes, Bluetooth speakers, shoeshine service and free entry to the exclusive New York Bar. Looking for luxury? Book one of the Presidential Suites to find a grand piano, separate lounge and dining rooms and a deep-soaking bath. Treat yourself to a cocktail at the on-site Peak Bar, before enjoying fresh Japanese cuisine and Mt Fuji views at Kozue.
Price: USD282 – USD879 (JPY31,951 – JPY99,406) per night
Address: 3-7-1-2 Nishi, Shinjuku, Tokyo, Japan
2. Hotel Gracery Shinjuku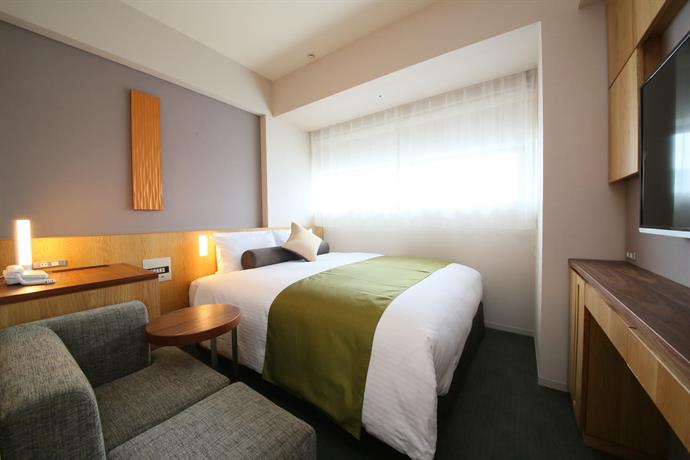 One of Tokyo's most popular budget-friendly hotels, Hotel Gracery Shinjuku offers a new-age style with self-service check-in machines, ladies-only floors and also complimentary Wi-Fi throughout. Escape the bustle of the city streets in your cosy Single, Double, Twin or Triple room, where you'll find in-room entertainment, Japanese tea and complimentary mineral water.
Looking to relax? Chill out with a drink in the hotel's Café Terrace Bonjour, which has an outdoor terrace and plush seating. You can also choose from a selection of home-baked pizzas at Bonsalute KABUKI, the Italian-inspired restaurant on site. Hotel Gracery Shinjuku is ideally located near the shops around Shinjuku Station, and is less than a 30-minute walk to both Mount Hakone and the Thermae-Yu hot spring.
Price: USD49 – USD302 (JPY5,550 – JPY34,149) per night
Address: 1-19-1 Kabukicho, Shinjuku, Tokyo, Japan
3. Citadines Shinjuku Tokyo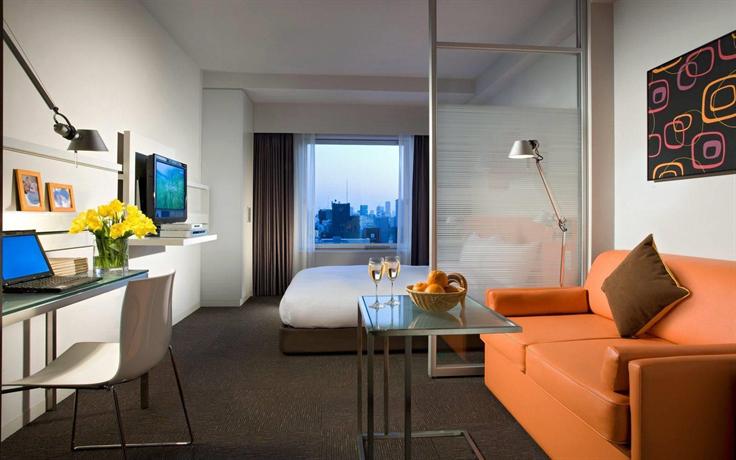 Looking for self-contained accommodation in Tokyo? Citadines Shinjuku Tokyo is the perfect match, thanks to its range of studio apartments and modern amenities. All the apartments offer kitchenettes, comfortable bedding, daily housekeeping and work desks also. The larger apartments, such as the Studio Premier, are ideal for families or couples looking for extra space.
Rest easy knowing you've got access to hotel-style facilities, including a breakfast room, which also serves a hearty breakfast each morning. Citadines Shinjuku Tokyo's position is reason enough to stay here, placing you close to Shinjuku Gyoen, Hanazono Shrine, as well as the 45th-floor observation deck at Tokyo Metropolitan Government Center.
Price: USD74 – USD232 (JPY8,338 – JPY26,293) per night
Address: 1-28-13 Shinjuku, Shinjuku, Tokyo, Japan
4. Tsutaya Book Apartment

Photo Credit: http://tsutaya.tsite.jp/feature/store/tba_shinjuku/index
Recently opened on 6 December 2017, this quirky book apartment is a dream come true for the bookworms! Additionally, it's just a few minutes walk from Shinjuku Station east exit. So, Tsutaya Book Apartment is the perfect place to sit back and enjoy the company of some books. Also, visitors can choose to stay overnight if they want to as well. You won't be kicked out for falling asleep in there, in fact, it's encouraged to do so!
This book apartment is open 24/7 and it comes with all the essential amenities like shower rooms and vanity tables. There's also a sake bar and a Starbucks located in the building if you're in need of some refreshments. Visitors can also choose to use the common area or private booths in the co-working space, with handy iMacs, iPads, and a printer readily installed.
Price: USD25 (JPY2,800) for 6 hours, USD49 (JPY5,500) for 12 hours
Address: Tokyo-to, Shinjuku-ku, Shinjuku 3-26-14, Shinjuku Minimu Building Ⅰ: 4F · 5F · 6F / Shinjuku Minimu Building Ⅱ: 5F · 6F
The verdict – Shibuya or Shinjuku?
Both Shibuya and Shinjuku promise a memorable Tokyo holiday, offering a combination of excellent nightlife, cultural attractions and shopping opportunities. Situated in the heart of Tokyo, both lets you enjoy convenient access to the rest of city's top attractions. Whichever you pick, you're guaranteed a holiday that's worth remembering!
When in Tokyo, don't miss these out!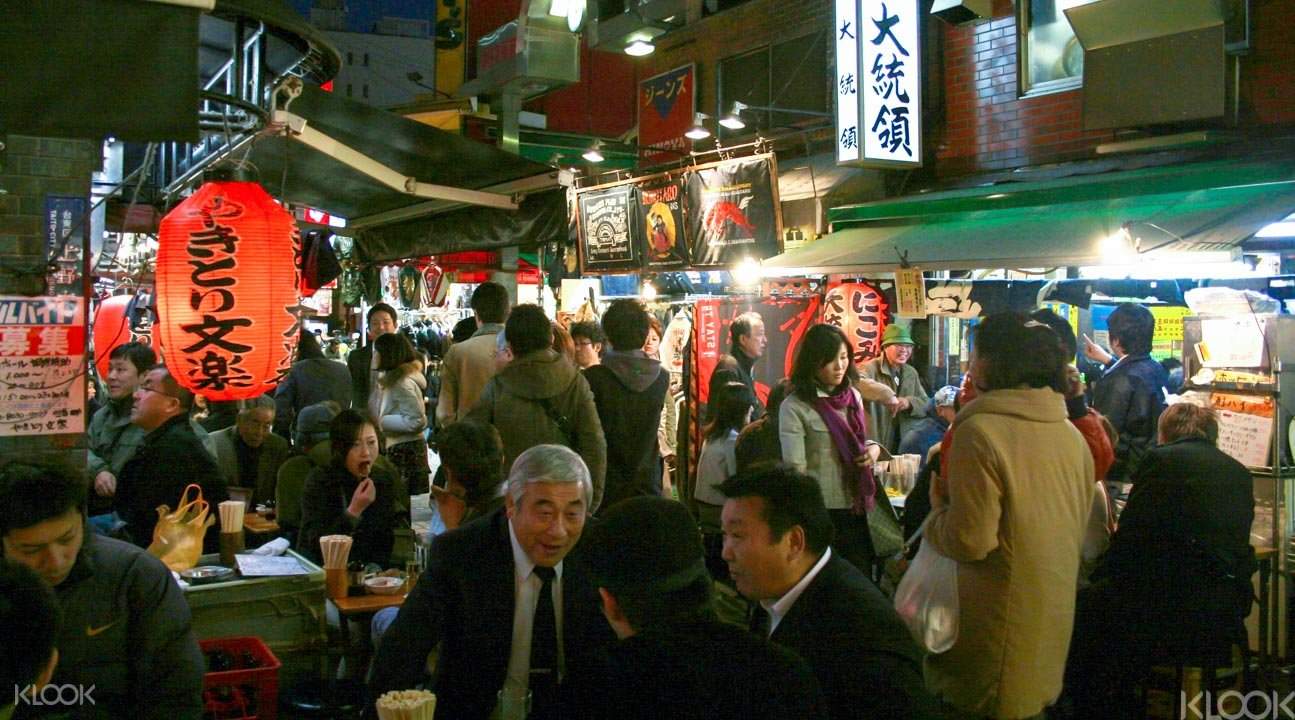 You should always do as the locals do, so why not join a bar hopping tour of Tokyo where you'll be brought to hidden gems that tourists don't know about! If that's not enough drinking for you, challenge yourself with an all-you-can-drink sake experience, with over 100 different types of sake from around Japan. But of course, your Tokyo trip will not be complete unless you experience the wonder and magic of Tokyo Disneyland or DisneySea!
About HotelsCombined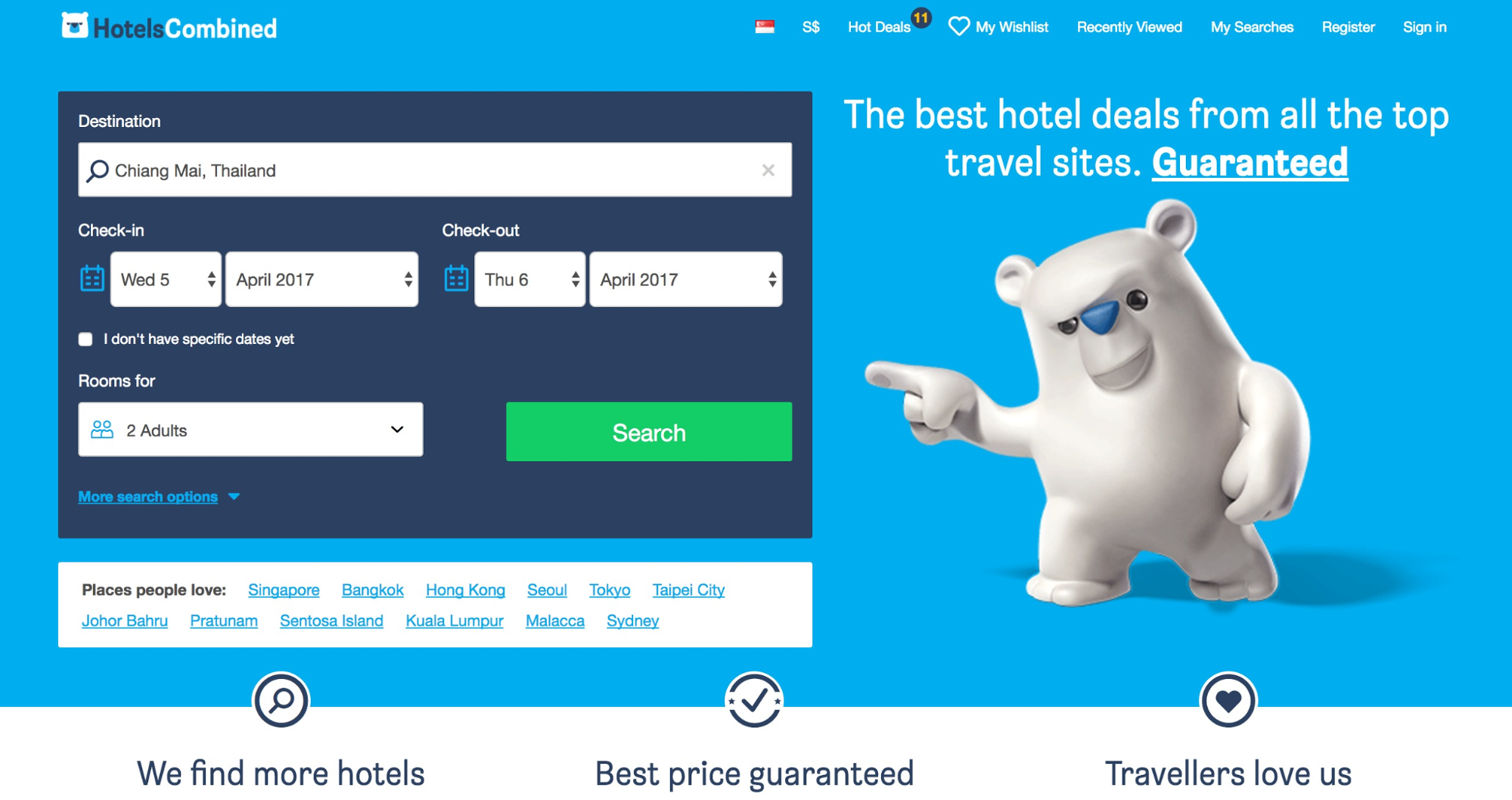 With over 300 million annual visitors, HotelsCombined is your one-stop online platform for finding the best hotel deals. Compare top hotels from several travel sites and save time and money while at it. With no booking fee added, booking for hotels have never been so easy and straightforward!