The Klook Guide To Tokyo Disneyland 2017
Classics get even better in Tokyo Disneyland!
No matter how many times you've visited, one can never tire of Tokyo Disneyland!
This magical kingdom combines the best features of Disney World in Florida and the original Disneyland in Anaheim for an epic Disney experience you can have in Japan.
You won't want to waste any time at the world's happiest place, so here's how you can maximize a day spent at Tokyo Disneyland!
1. About Tokyo Disneyland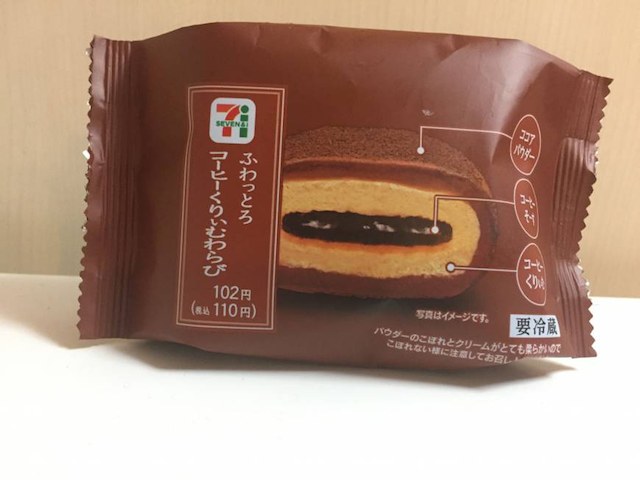 Source
Tokyo Disneyland is one of two Disney parks in Tokyo, the other one being Disneysea. Opened in April 1983, it was the first Disney park built outside of the U.S. It's currently the third-most-visited theme park in the world, right behind Disneyland in California and Magic Kingdom in Florida!
Tokyo Disneyland has every bit of the classic Disney charm you'd expect and more. This is because it's modelled after the two most popular Disney parks in the US.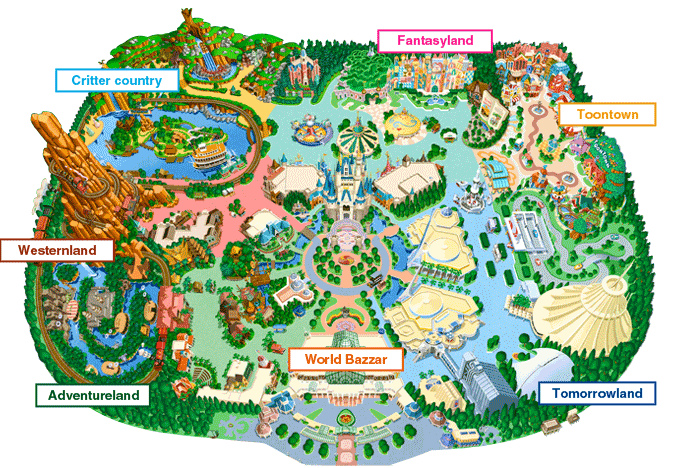 Source
The park has seven themed lands and over 40 attractions!
2. Tokyo Disneyland opening hours
The park's operating hours are typically from 9am till 10pm daily. However, it may differ on certain dates and special holidays. To be sure, you can check beforehand on the park's website.
As Japan's most visited theme park, you can expect to find queues forming hours even before the park gates open. To fully maximize your day at Tokyo Disneyland, get there an hour before opening (or earlier if you can) so you can get a headstart on the queue. Head for the FastPass machines first as they tend to run out pretty quick!
If you are a guest at one of Tokyo Disney Resort theme parks' hotels, however, you're entitled to 'Happy 15 Entry' privileges. You can enter the park 15 minutes before regular park opening time with access to designated attractions, stores for shopping or get a FastPass ticket before everyone else.
3. Where to buy tickets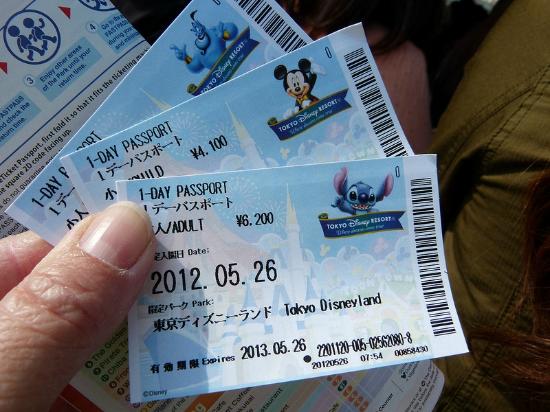 Source
There are several ways you can purchase Tokyo Disneyland tickets. For the most convenient, hassle-free and straightforward way, you can get your 1-Day Pass or 2-Day Pass from Klook. You can enjoy instant confirmation privileges and best price guarantee!
Do note you will need to print out your tickets for entry into the park.
Besides that, you can get tickets online from the Tokyo Disney Resort official website. Tickets can also be purchased on the day at the park's ticket booths but this can be a bit risky. If the park is at capacity, they have the right to deny sales. Official Tokyo Disney Resort hotel guests, however, can get tickets at the hotel and be guaranteed admission even during peak and restricted periods.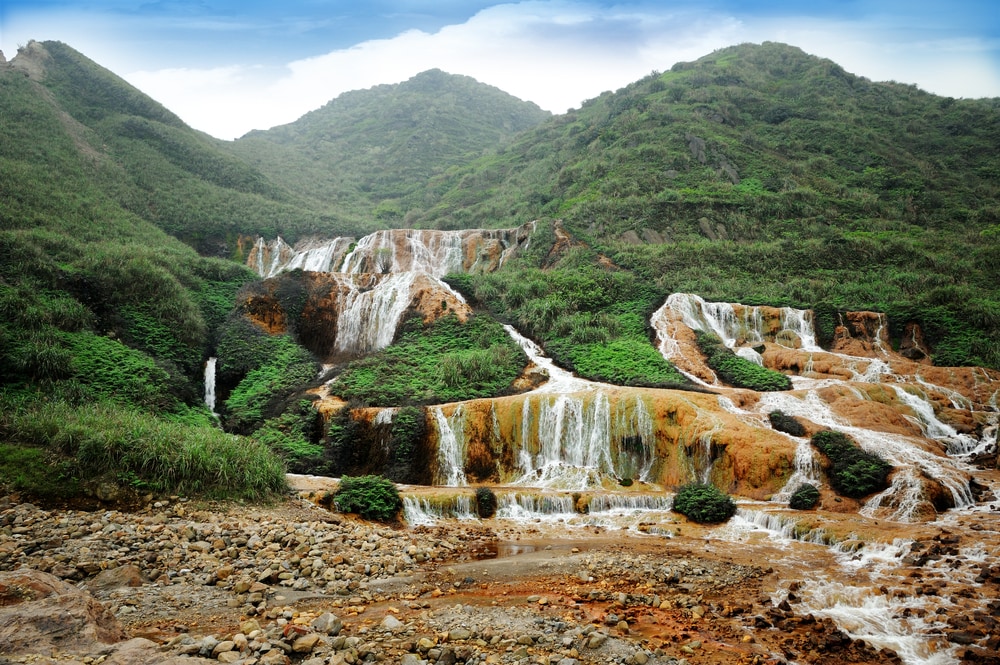 Source
You can also purchase tickets to the park in advance from select Disney Stores in Japan or from tickets machines in Family Mart and Lawson Convenience Stores. The ticket machines from Family Mart and Lawson, however, are in Japanese only.
4. Best time to visit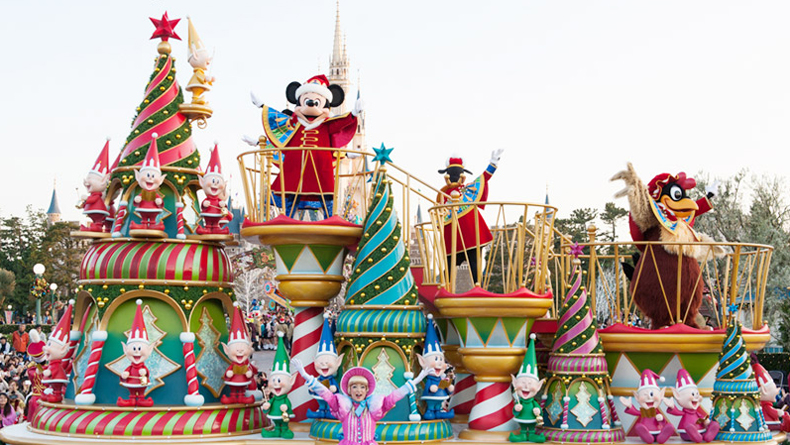 Source
Although there are low and high peak seasons in Tokyo Disneyland, it's important to note that a lot of people visit the park all year round. Hence, the low seasons in Tokyo Disneyland is still busier than many other parks.
So, taking into account public holidays, weather and other factors, the ideal time to visit DisneySea is before or after Golden Week (early April or late May). During this time, summer hasn't begun yet either so you can spend the day at the park comfortably.
Major Japanese public holidays are also the busiest times like New Year's (end of Dec to early Jan) and Golden Week (end of April to early May) and other school holidays. For a full list of Japanese school holidays, refer to this list. For the best way to gauge the volume of the crowd and the ideal time for you to visit the park, this crowd calendar is super handy!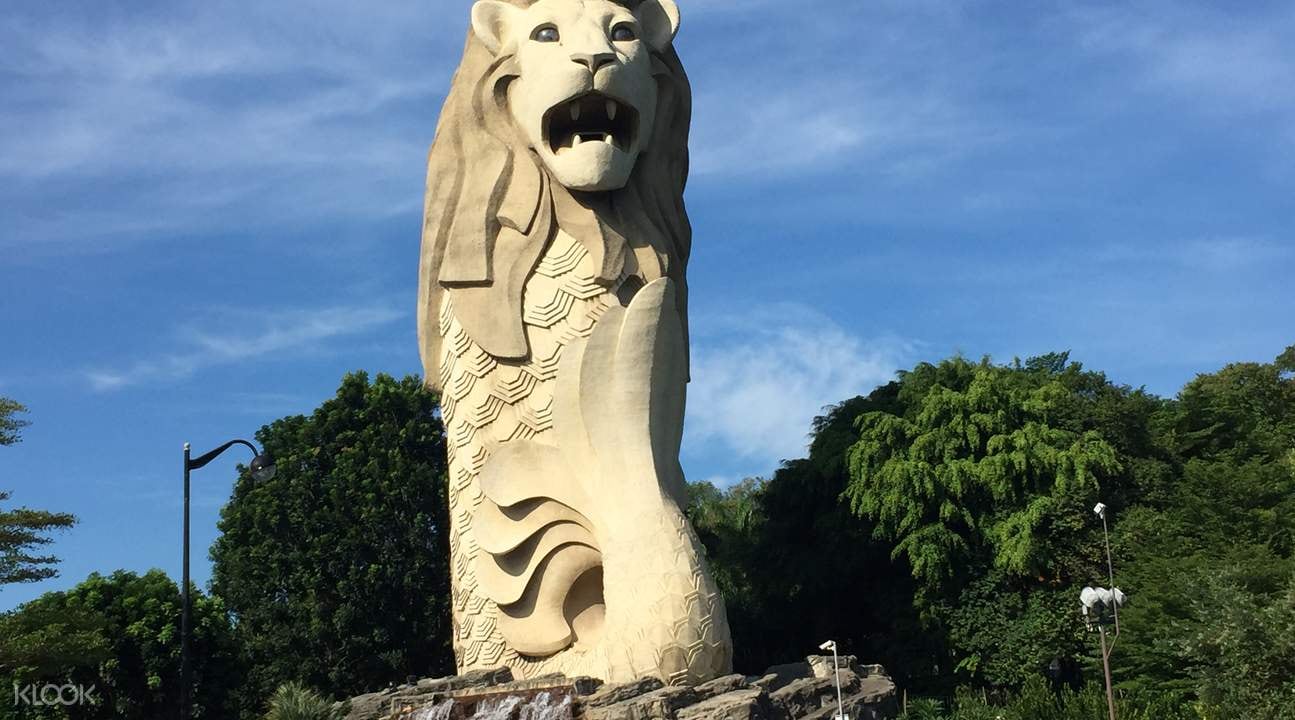 Source
Although special holidays are busier, it's also a great way to catch the park's seasonal events. The park goes through a lot of effort to make the holidays extra festive with extravagant decorations and plenty of scheduled special entertainment. For this very reason, holidays like Halloween and Christmas in Disney parks are very popular amongst visitors.
So, don't worry if you're aren't able to find the perfect date to visit the park. The experience of Tokyo Disneyland in itself is one-of-a-kind and it's hard to have a bad time there!
5. Top attractions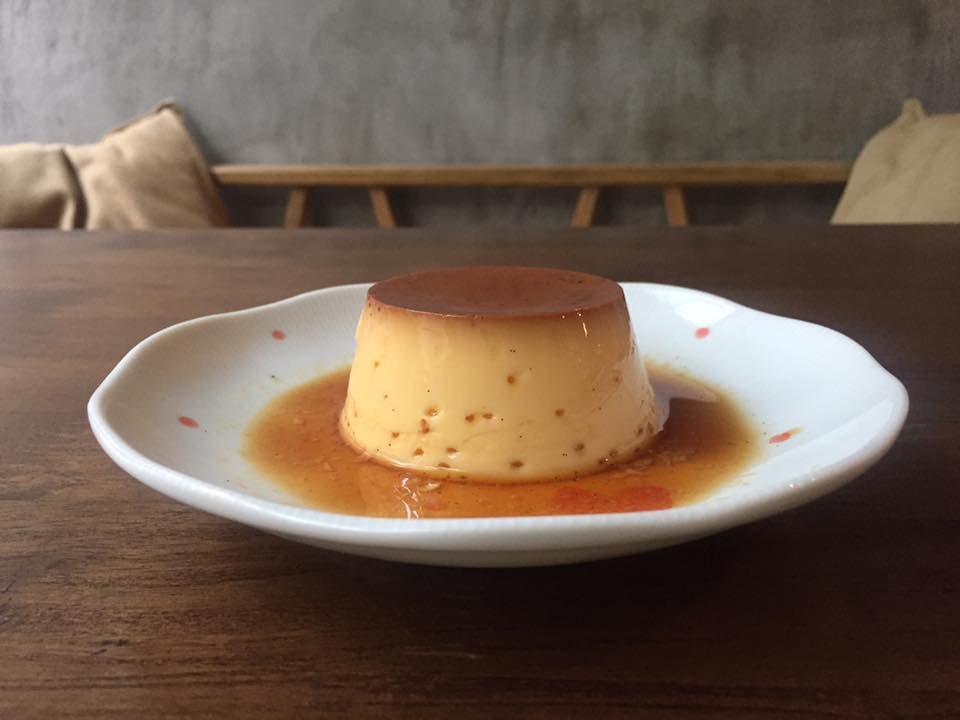 Source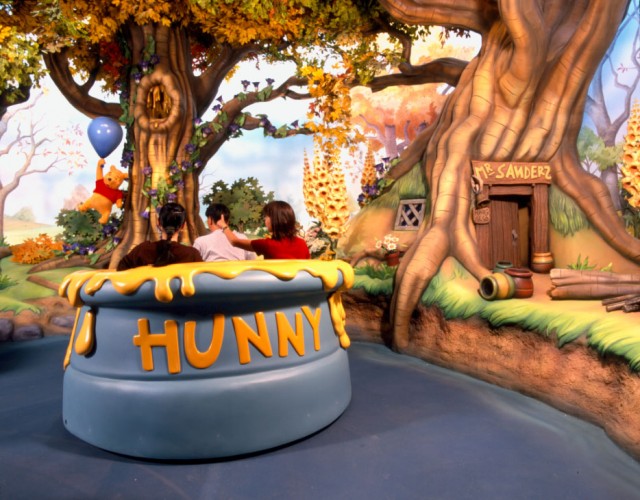 Source
There are two rides unique to Tokyo Disneyland that are extremely popular amongst visitors, which are Pooh's Hunny Hunt and Monster's Inc. Ride & Go Seek! Both these family-friendly rides almost always have the longest standby lines. The experiences from both the rides are truly memorable ones and worth every single second of waiting.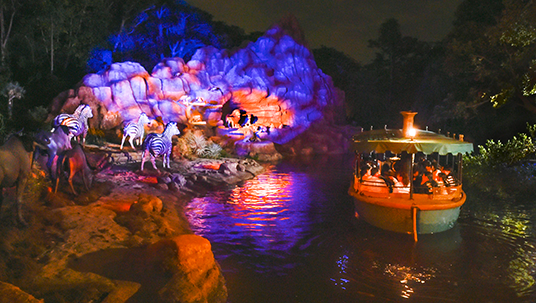 Source
There are a couple of rides in Tokyo Disneyland that are best experienced at night, namely the Western River Railroad and Jungle Cruise. The full effect of the lights and view truly come to life after the sun has set.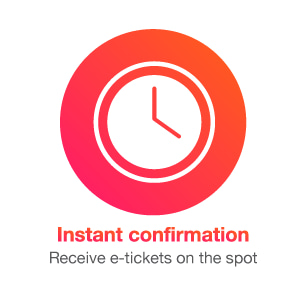 Source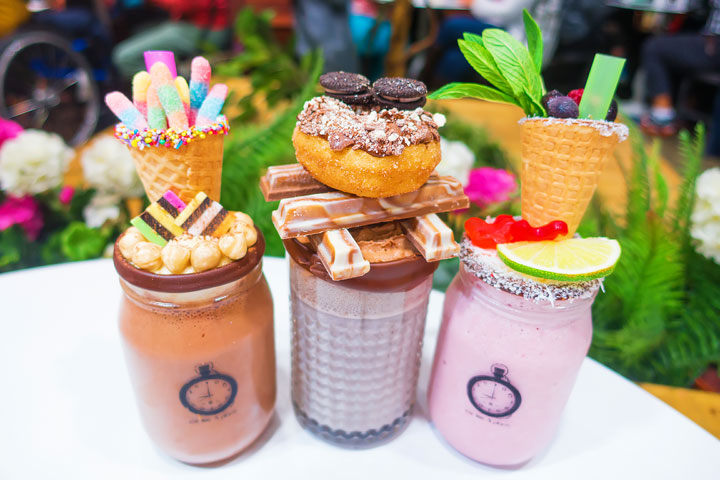 Source
Other popular must-try attractions in Tokyo Disneyland include Roger Rabbit's Car Toon Spin, Pirates of the Caribbean, Space Mountain, Haunted Mansion, Splash Mountain, Big Thunder Mountain Railroad and 'it's a small world' (closed temporarily from March 2017 for renovations).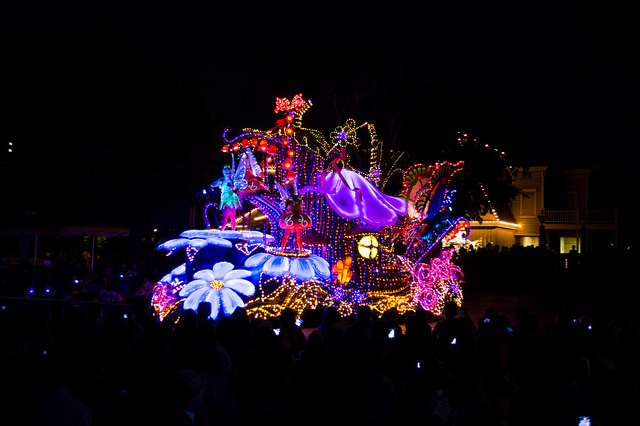 Source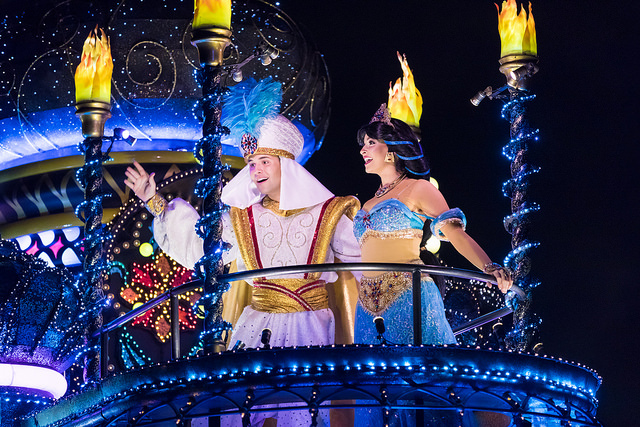 Source
Besides that, the parades at Tokyo Disneyland have also been said to be the most extravagant of all the Disney parks and are not to be missed. A nighttime parade unique to Tokyo Disneyland only, the Electric Parade Dreamlights is especially grand! With themed floats adorned in bright, vibrant LED lights, accompanied by well-known Disney music and characters, this parade is truly an incredible experience!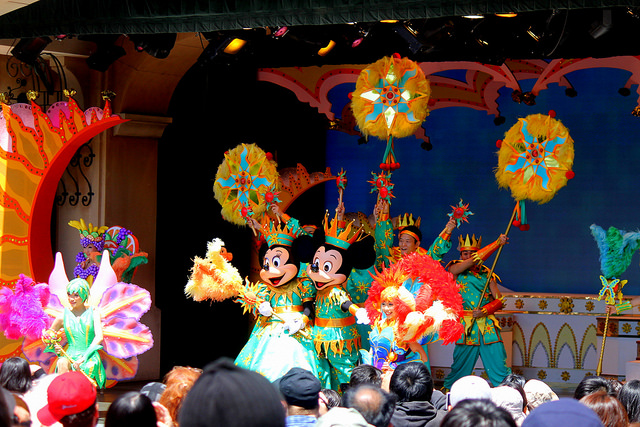 Source
The show Minnie Oh! Minnie is also another crowd favourite. It features Minnie and friends in an energetic show dancing to Latin-inspired rhythms and songs. Minnie Oh! Minnie will be closing permanently in March 2018 so you better watch it quick before it's gone!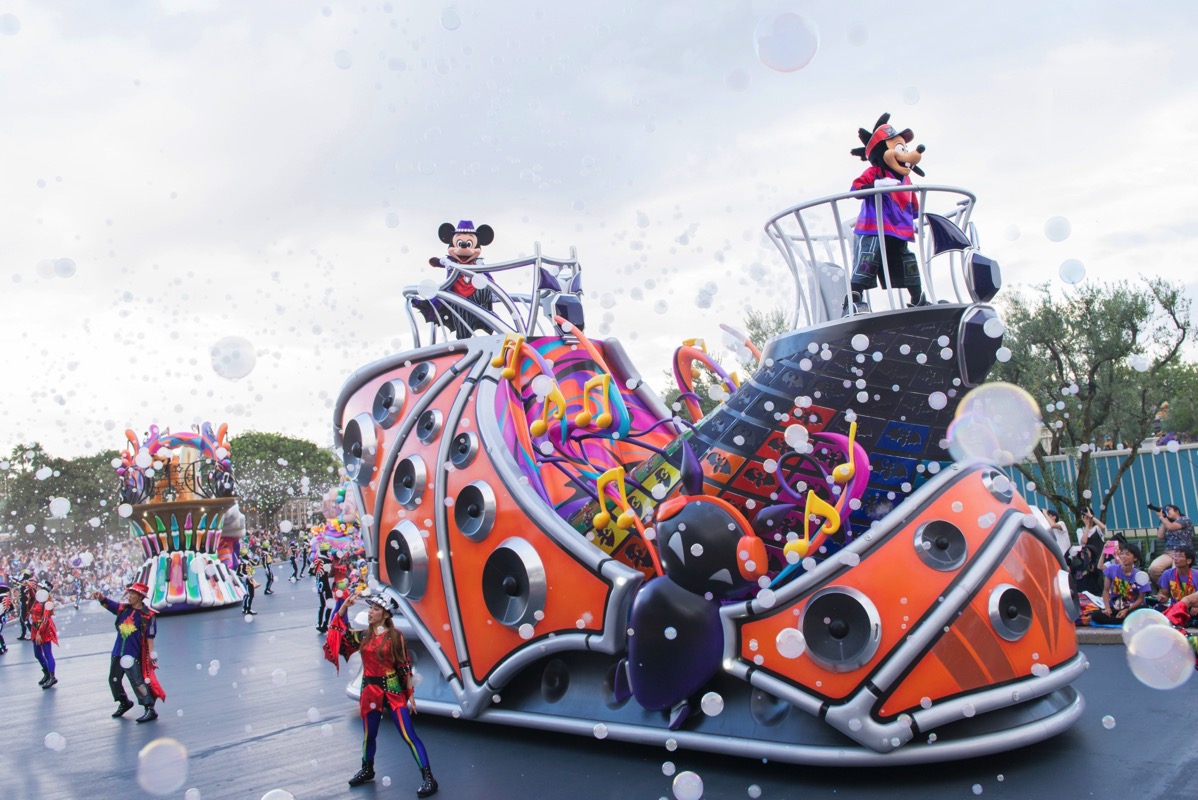 Source
This coming September 2017, Tokyo Disneyland will be celebrating Halloween with a specially themed parade, "Halloween Pop'n LIVE". Your favourite Disney characters like Mickey, Minnie and friends will be sporting exciting new costumes. Like never before, the parade will also have an MC to energize the crowd!
You can expect to feel the Halloween spirit in Tokyo Disneyland with decorations like cobwebs, giant jack-o'-lanterns, ghosts, pumpkins and more around the park. Cinderella Castle will also transform into a 'spook-tacular' sight after dark with special lighting and effects!
6. FastPass system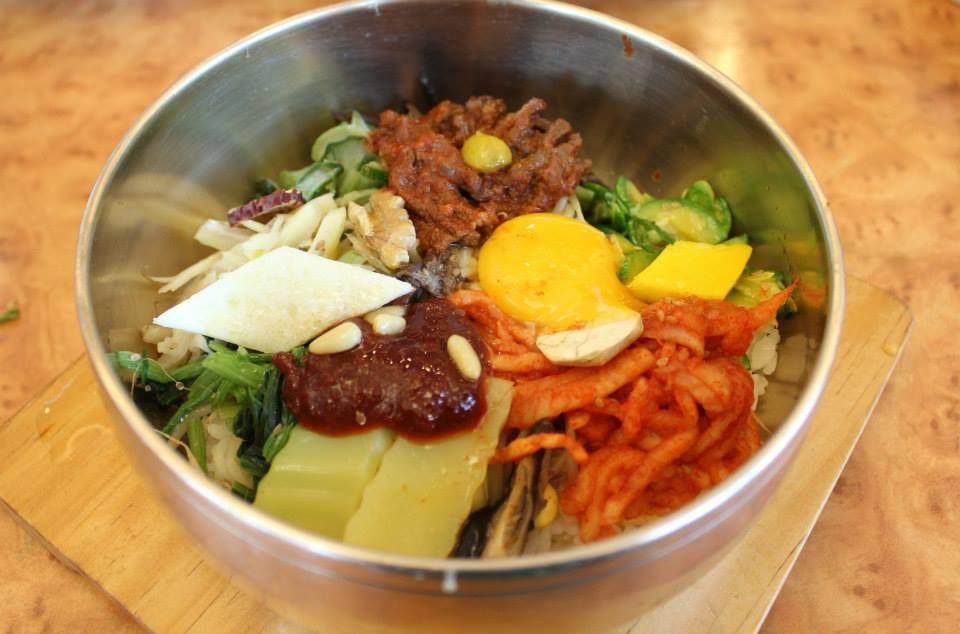 Source
Standby lines for attractions in Tokyo Disneyland can get very long, with the popular ones having waiting times upwards of 2 hours. With the FastPass system, you can 'book' yourself an allocated time slot and skip the long queue.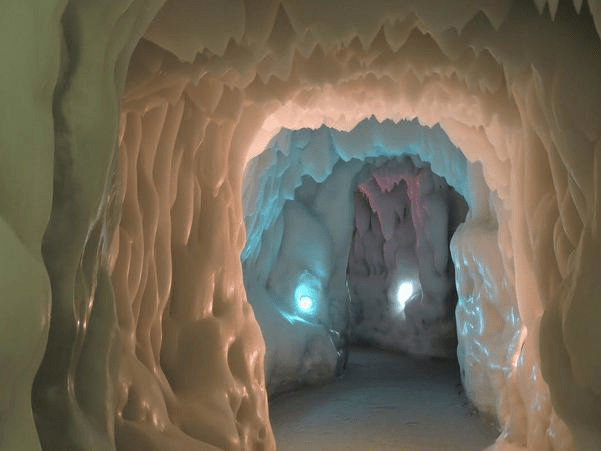 Source
You can claim your FastPass by scanning your entrance ticket, picking the attraction you want and the specific time slot that is available. Just join the express queue of the attraction you picked at the allocated return time window stated on your FastPass. In the meantime, before your time slot begins, you can maximize your time and go on other rides.
After a FastPass has been issued, to be eligible for the next FastPass, you have to wait for your return time to start or two hours after receiving your previous Fastpass — whichever comes first.
The best part – it's free to use for everyone. This is why you always see queues forming in front of FastPass machines the moment the park opens. Visitors dash to get FastPass tickets for popular rides first before they run out since limited quantity are given out on a daily basis.
So, plan your FastPass strategy wisely! Many have shared that the best strategy is to grab FastPass for the Monster's Inc. ride the moment the park opens and then go straight to Pooh's Hunny Hunt to join the standby line. This way, you can ensure you experience both the park's most popular rides!
The following attractions are eligible for FastPass entry:
Getting There: The Klias River is about a 2 hour drive from Kota Kinabalu City and there are no public transport options.

Klook cost: US$39 (RM167)
7. Tokyo Disneyland food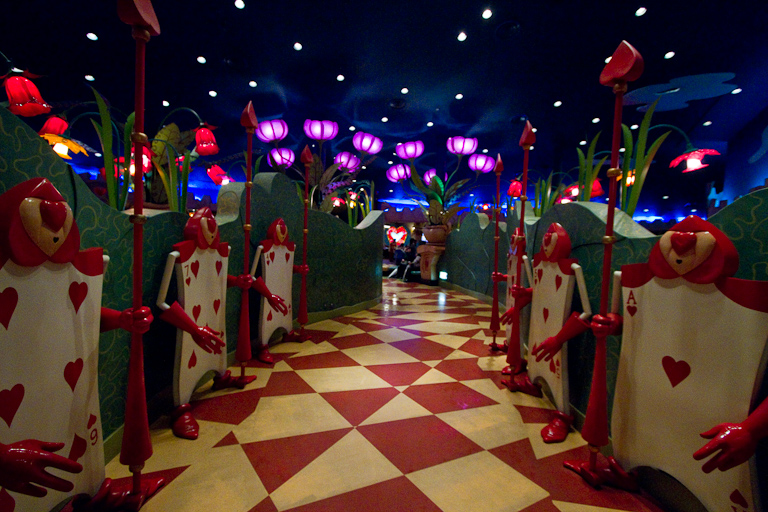 Source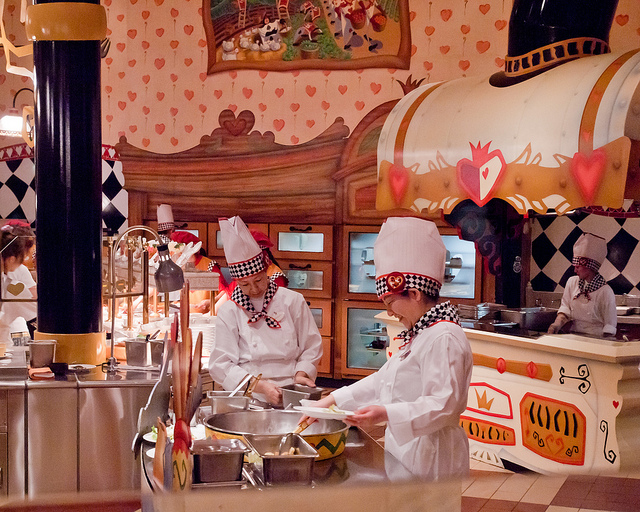 Source
Dining in Tokyo Disneyland is an experience in itself as well. The Queen of Hearts Banquet Hall is easily one of the more popular places to eat at because of its wonderfully detailed decorations. This counter service restaurant is located in Fantasyland. From checked floors to heart-shaped food, staff members in costumes, stained glass window and hanging pots and pans to make the whole dining experience spectacular, it's no wonder that visitors are willing to queue to get into the restaurant.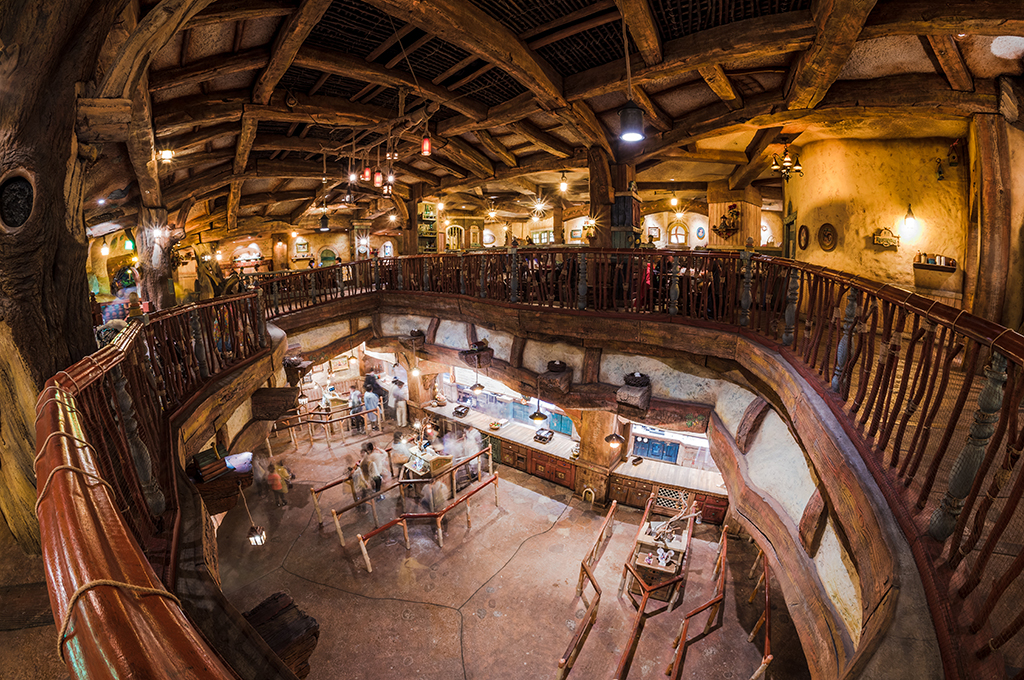 Source
Another beautifully themed counter service restaurant in Tokyo Disneyland that is a favourite amongst visitors is Grandma Sara's Kitchen. It's so well-designed to camouflage as part of Splash Mountain in Critter Country that you can easily walk past and miss it! As the name suggests, you can expect a menu of hearty, comfort food. The welcoming, intimate ambience of the restaurant will have you dining comfortably and reluctant to leave.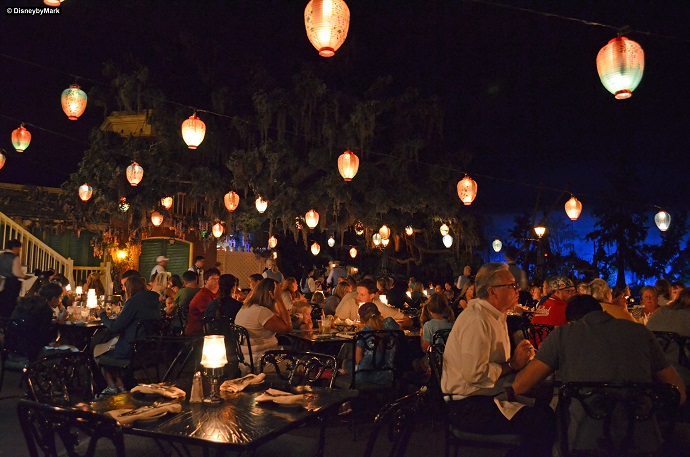 Source
The Blue Bayou Restaurant, on the other hand, provides a different ambience and dining view. The dark atmosphere with hanging lanterns, sounds of chirping crickets and croaking frogs all add to the effect of a sleepy New Orleans swamp. This table service restaurant located inside the Pirates of the Caribbean attraction in Adventureland has an outstanding menu too. If you managed to get a "water seat", you can get a great view of the boats going by as part of the Pirates of the Caribbean ride!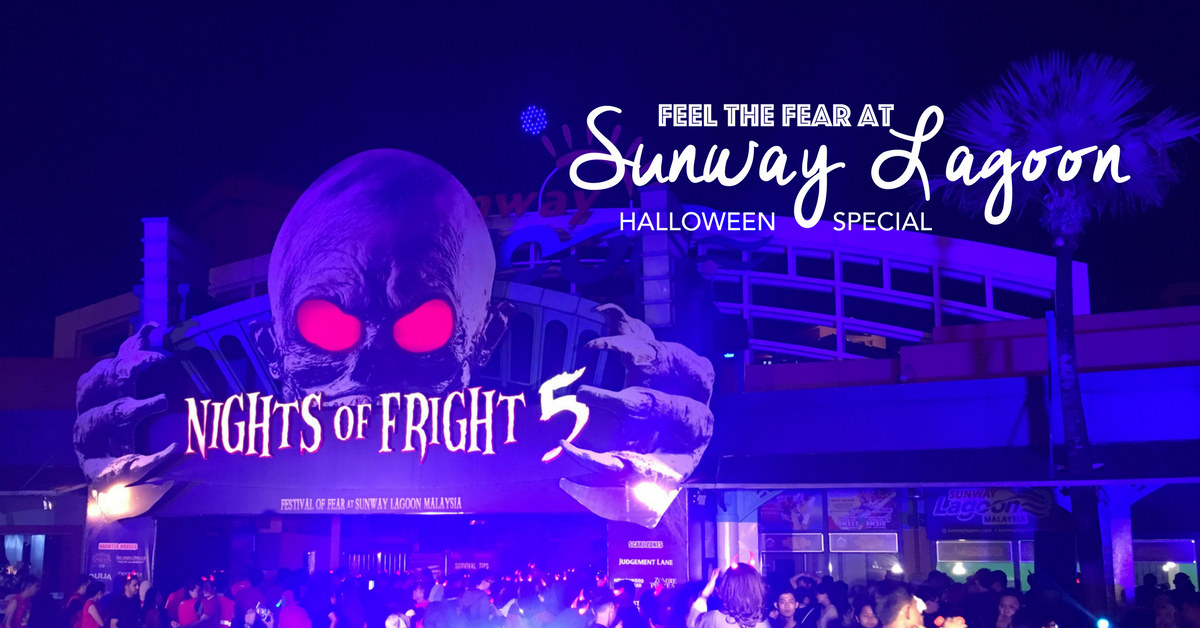 Source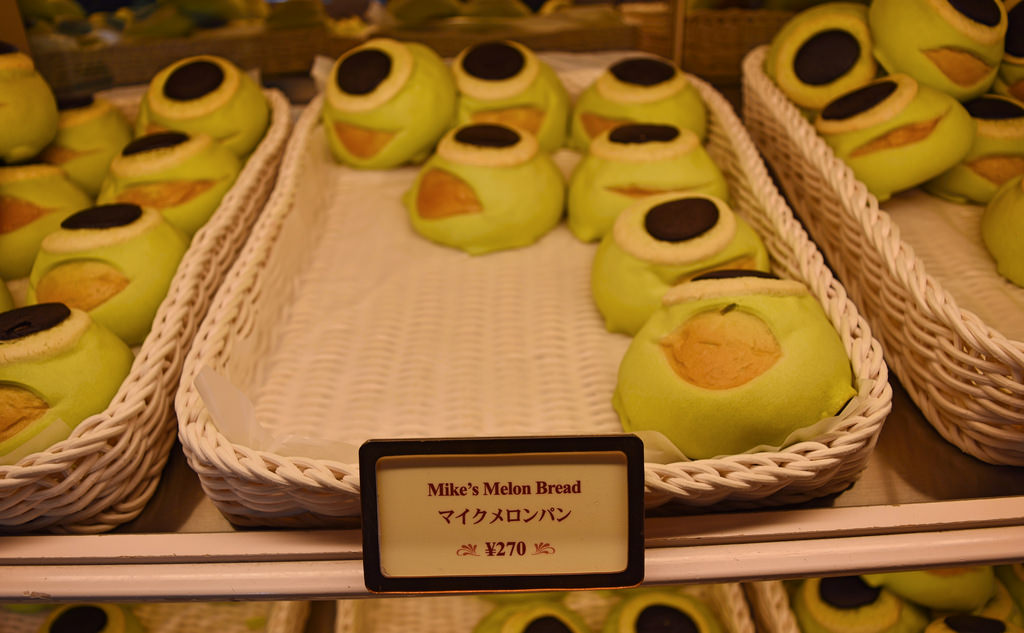 Source
As you would expect, there's also a plethora of adorable and yummy snacks that you can find at Tokyo Disneyland. From all sorts of Mickey-shaped tidbits to Mike Wazowski melon bread from Monsters Inc, pizza spring roll, Little Green Alien mochi, gyoza dog – the list goes on!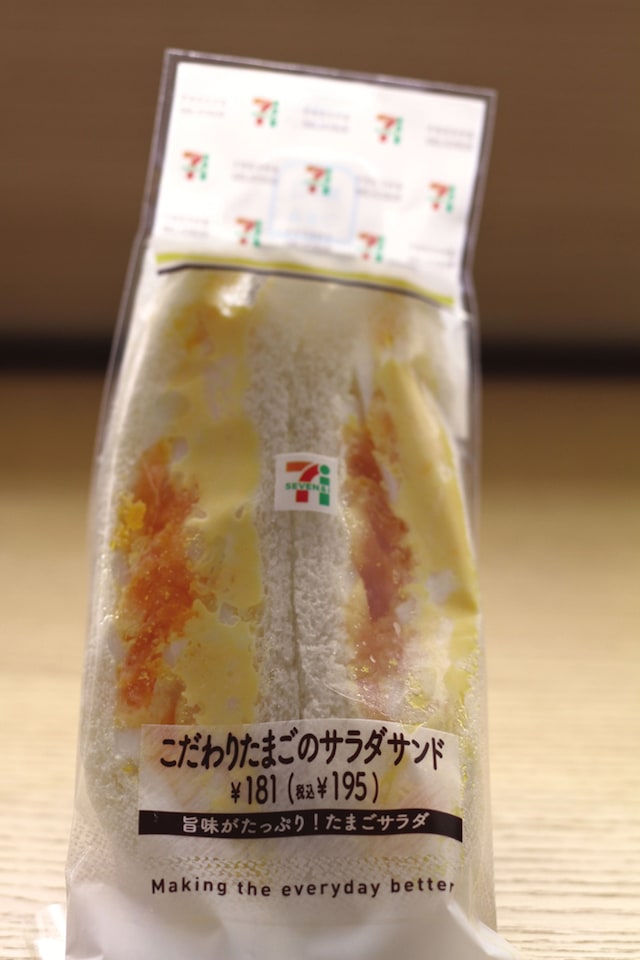 Source
If you're a fan of popcorn, you would also LOVE the popcorn in Tokyo Disneyland. With a variety of flavours available like curry, honey, soy sauce & butter, sea salt, caramel, milk chocolate and limited seasonal flavours, you'll have a hard time choosing!
8. Getting connected in the park
More likely than not, you'd want to stay connected while you're in Tokyo Disneyland to update social media and stay in contact with your friends and family. However, there is no free public WiFi in Tokyo Disneyland. So it's best to get yourself a WiFi device or a SIM card with mobile data if you want to stay connected.
The park also has a web app with information on waiting times of standby lines for all the attractions in real time. You can only access it when you're in the park. Make sure to enable GPS location services on your phone and use it on Chrome for the translation feature. To make sure that you're always connected, you can get a 4G WiFi device from Klook.
9. Where to stay near Tokyo Disneyland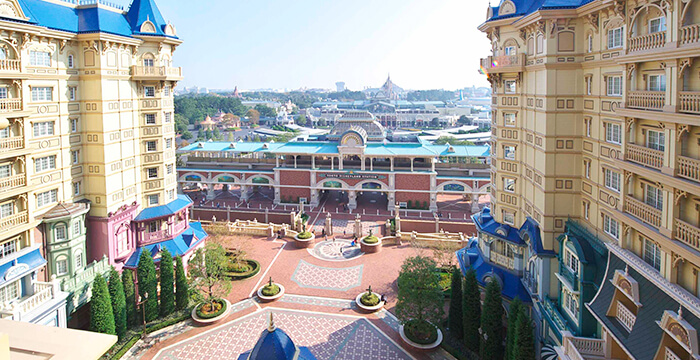 Source
There's no shortage of accommodation in and around Tokyo and it all depends on your budget. The most convenient, however, would be to stay at one of the Disney official or partner hotels. There are currently 3 Disney hotels, 6 official hotels and several other partner hotels.
Disney hotels are on-property owned by the park while official hotels are on-property but are owned by other companies. Partner companies, on the other hand, are owned by other companies which located near the Tokyo Disney parks.
For an in-depth look at the hotels in and around Tokyo Disney Resort, read our accommodation guide.
For guests who are staying at Tokyo Disney Resort theme parks' hotels (Disney Ambassador Hotel, Tokyo DisneySea Hotel MiraCosta, Tokyo Disneyland Hotel), they're entitled to 'Happy 15 Entry' privileges like entering the park 15 minutes before regular park opening time. Other perks include complimentary ride on the Disney Resort Line monorail and shuttle bus service on the Disney Resort Cruiser.
10. How to get to Tokyo Disneyland
Known for having efficient and excellent public transport, getting to Tokyo Disney Resort isn't much of a hassle. The best way to get to the park is by the train or bus.
10.1 Train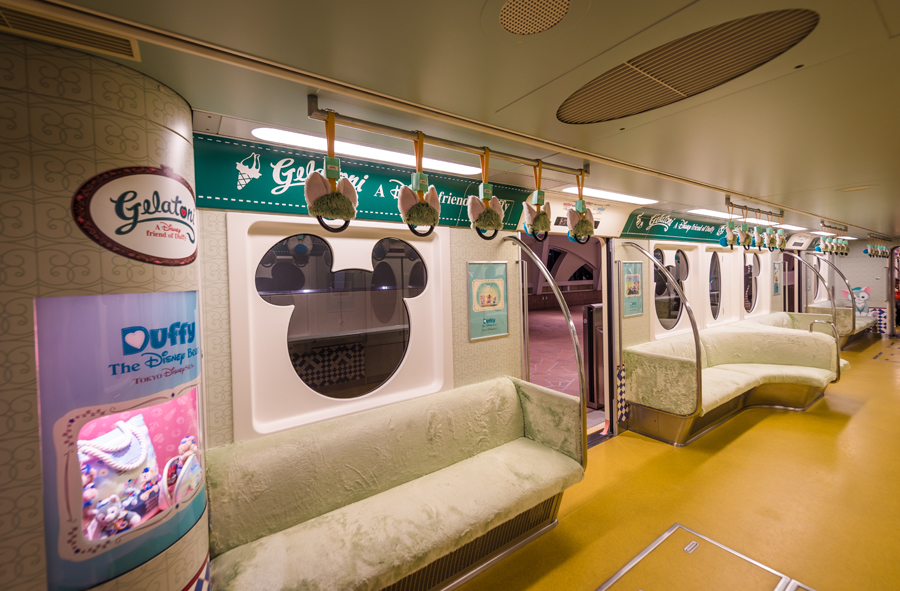 Source
Depending on which part of the city you're coming from, you can get to Tokyo Disney Resort on the JR Keiyo Line or JR Musashino Line, stopping at the Maihama Station. From there, Tokyo Disneyland is just a five-minute walk away.
If you're coming from the Disney Resort Line monorail, you can find the park a few steps away when you get down at the Tokyo Disneyland Station. Plus, the Disney Resort monorails come decked out with the most adorable Disney decor!
It's also worth looking into a JR Rail Pass if you're going to be commuting around Japan for an extended period of time. It's the most convenient and economical way with coverage all over Japan and you can take rides on the majority of all JR railways, local buses, and even the Miyajima Ferry. There are 7-Day, 14-Day and 21-Day passes available from Klook.
10.2 Bus
One of the ways to get to the park by bus is to catch one at Shinjuku Station that goes to Tokyo Disney Resort. You can also find other buses with trips to the Resort from Tokyo, Kawasaki, Yokohama and more. For a detailed guide and scheduled, take a look at Tokyo Disney Resort's bus guide.
However, do note that by taking the bus, you're on a stricter time schedule and you would have to plan your time more accordingly.
For more details and options on getting to the park, take a look at Tokyo Disney Resort's guide.
No one is ever too old for Disney magic!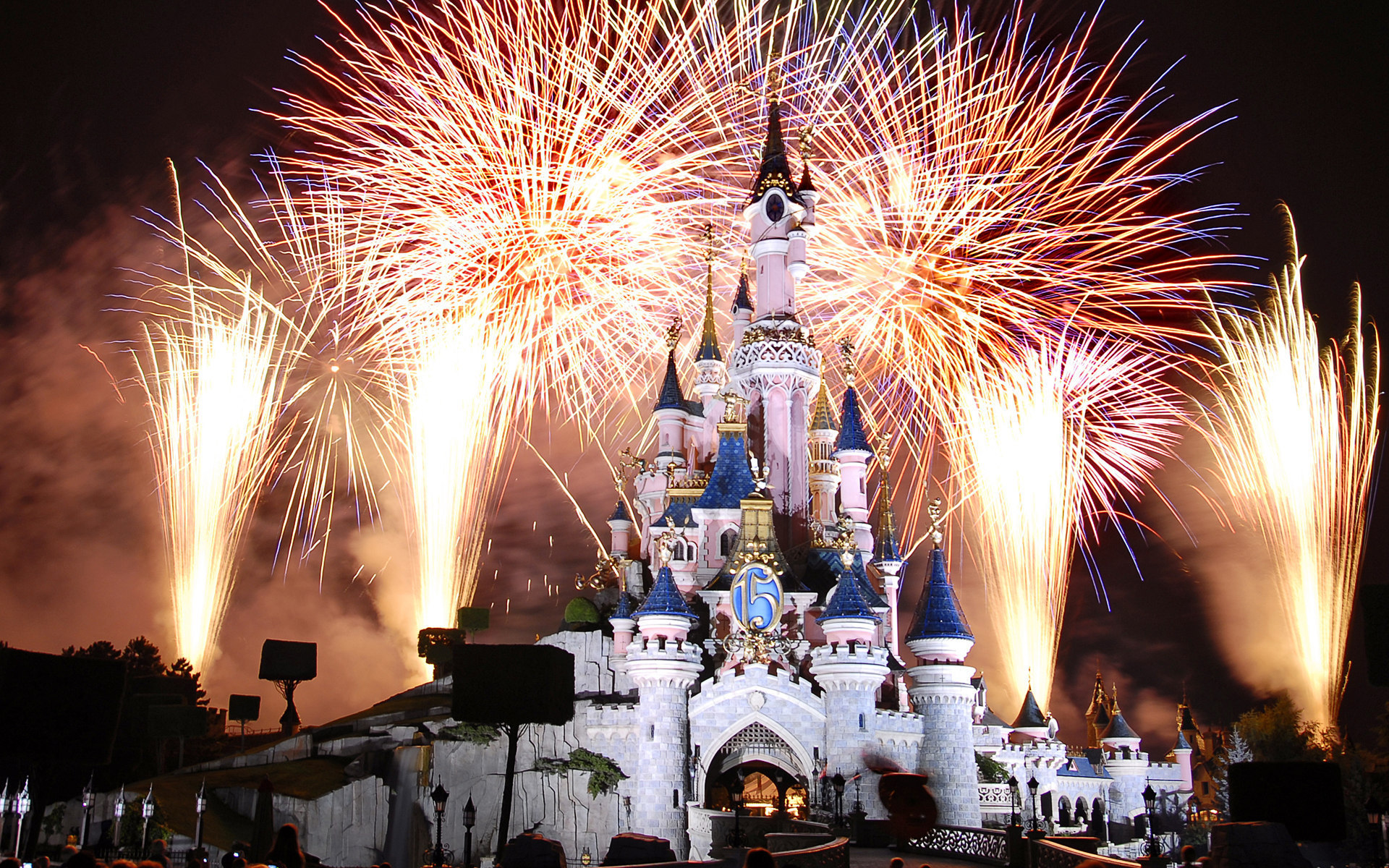 Source
Old, young and all the ages in between, everyone can embrace the beauty and charm of Disney. Ready for some fun? Klook your way to Tokyo Disneyland now!
The fun doesn't have to stop there either and you can head over to Tokyo DisneySea as well! Make sure to prepare yourself with this Klook ultimate guide.