Uncover the magic of Tokyo DisneySea Attractions!
Tokyo DisneySea might come across as being the more 'grown-up' Disney park, but there's definitely no shortage of Disney magic here!
Why do we say Tokyo DisneySea is one of a kind? You'll have to read our Klook article to find out. For now, it's time to dive deep into the themed lands to see what secrets each one holds!
About Tokyo DisneySea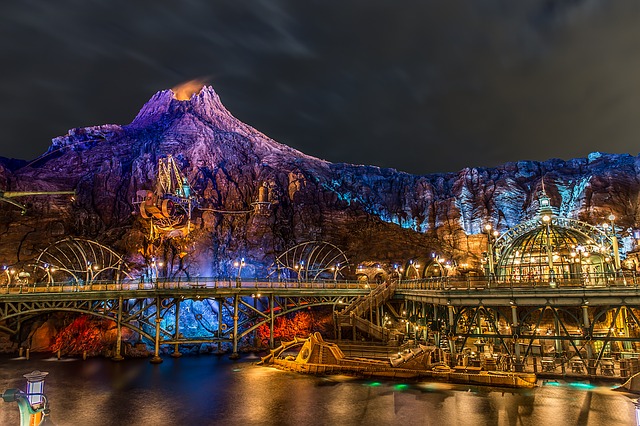 Source
In Tokyo DisneySea, there are 7 different themed lands. However, keeping to the park's nautical theme, the different lands are, in fact, referred to as 'ports of call'. In DisneySea, you'll find that they put as much importance to the sceneries as much as they do for their attractions. The architecture and designs are so that guests are made to feel like they're really being transported into various foreign lands and era. That is truly the Disney magic at work!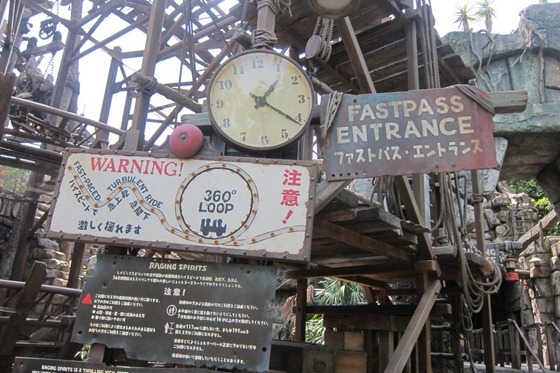 Source
If you're worried about language barrier, it's a non-issue at Tokyo DisneySea. All signs, announcements and maps are in English. Cast Members in the park are also always ready to help and guide you.


Source
You can also ask for 'story paper' from Guest Relations. They're essentially illustrated flyers with information in English on Tokyo DisneySea attractions. They make for really good keepsakes as well!
Wondering if there's anything else you need to know about the park? Head over to the Klook ultimate guide on Tokyo DisneySea!
Park layout and map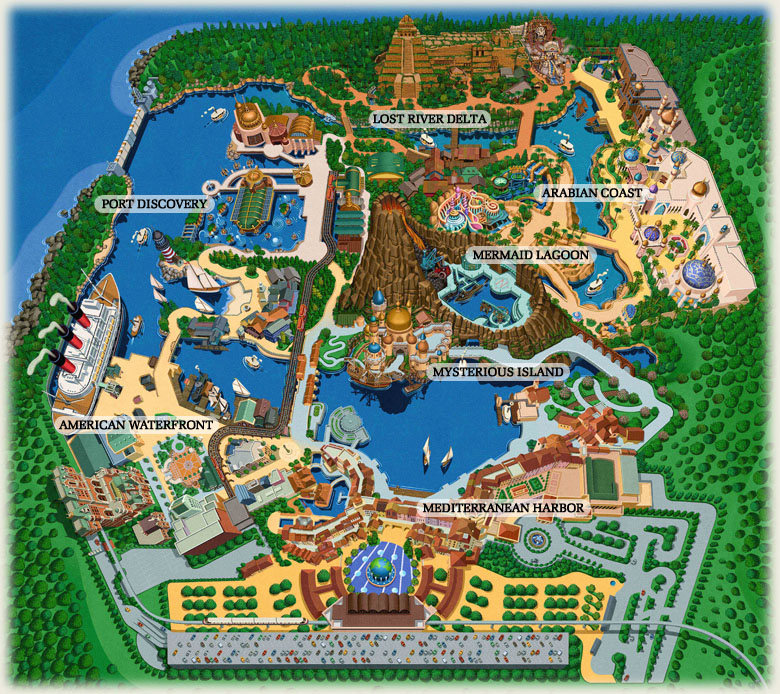 Source
For the full map, you can download it from the Tokyo Disney Resort website.
Top 12 Tokyo DisneySea attractions
Since the queues at Tokyo DisneySea get pretty long, you might not be able to squeeze in all the attractions into your day. So, here are the top attractions in the park that you should include as your priority:
Keep reading to find more about each port of call in Tokyo DisneySea:
1. Mediterranean Harbor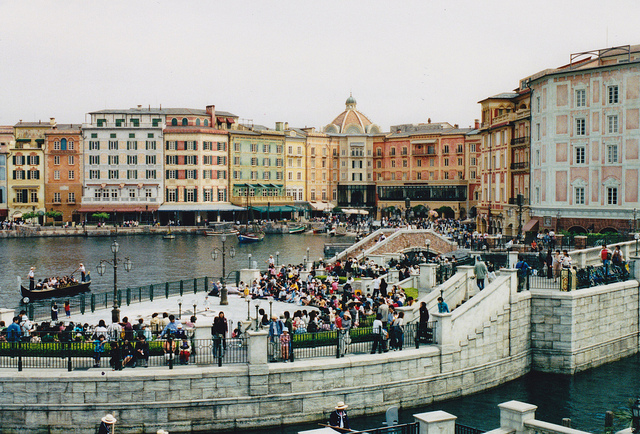 Source
As you enter Tokyo DisneySea, you'll find yourself transported into the world of an Italian port city. Besides, breaking away from the typical main street that Disney parks are known for, DisneySea welcomes a V-shaped layout.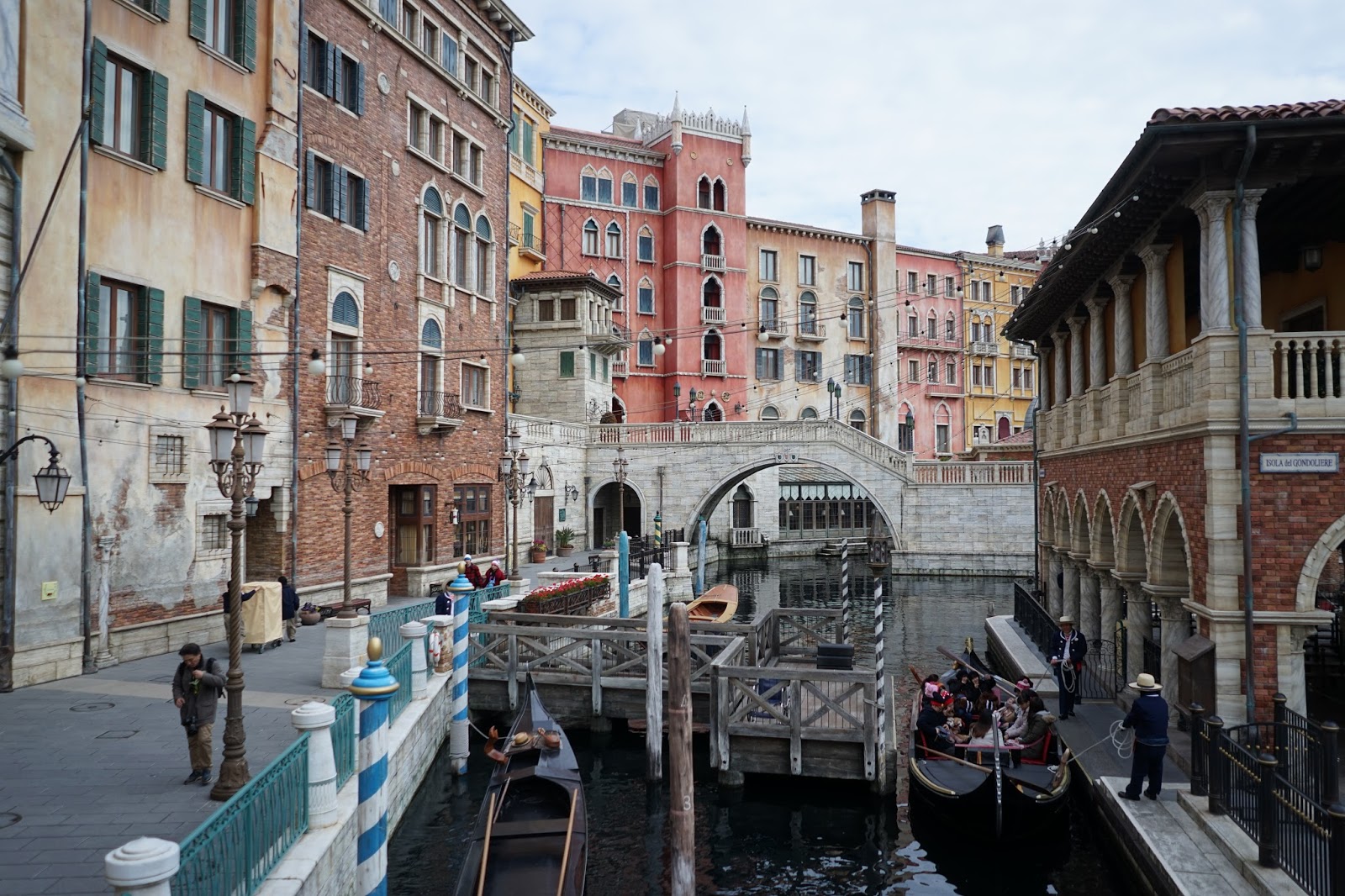 Source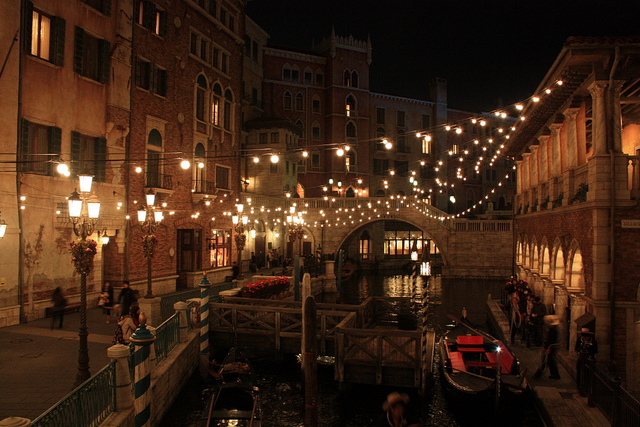 Source
Stepping into Mediterranean Harbor, you get a sense of being in an actual foreign city rather than a theme park with its carefully-designed architecture. The Portofino buildings that surround this port of call may look like a mere recreation of the fishing village, but they're more than that! They're actually hiding Hotel MiraCosta, Tokyo DisneySea's in-park luxury hotel, in plain sight.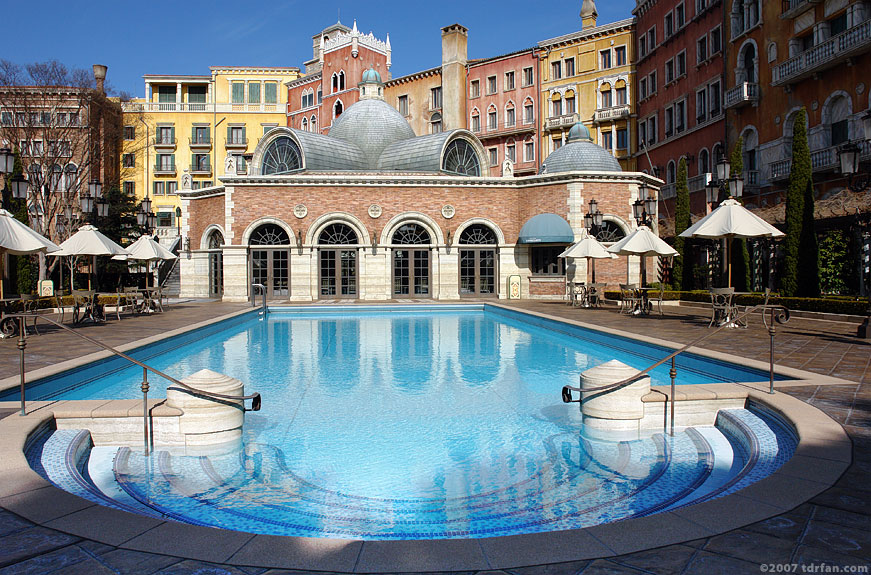 Source
Built as part of the park's striking and outstanding design externally, the interior of Hotel MiraCosta is the "essence of luxury and an oasis of sophistication". Additionally, as Tokyo Disney Resort's most popular hotel, it offers guests a truly magical and fantasy-like experience of a lifetime.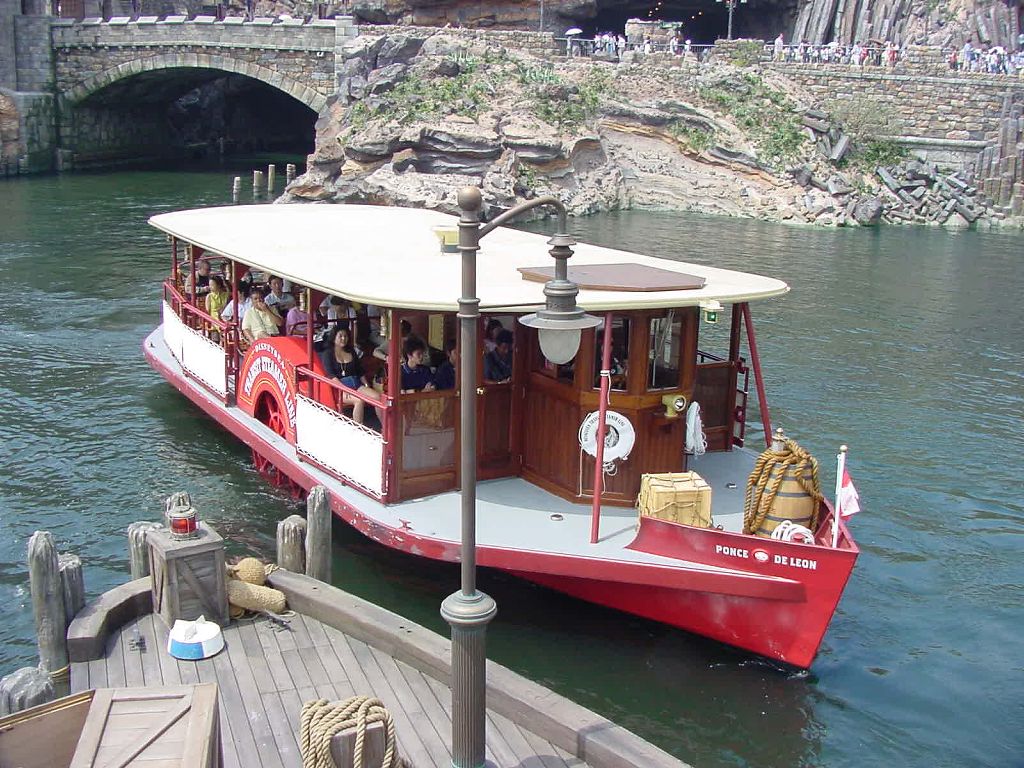 Source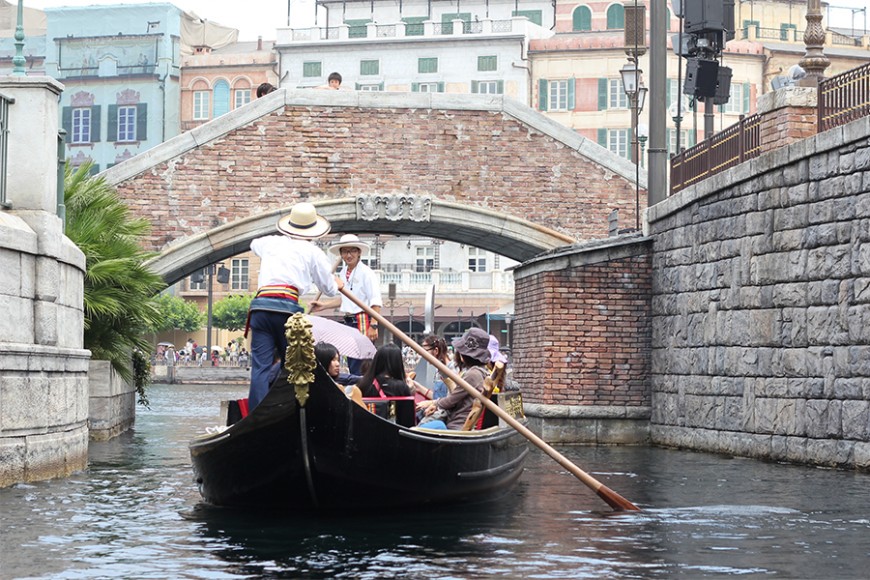 Source
From this port of call, visitors can get on the DisneySea Transit Steamer Line, one of the park's in-park transportation system. Reminiscent of ports in Venice, you can also find Venetian gondolas in Mediterranean Harbor, steered by cheery, jovial gondoliers.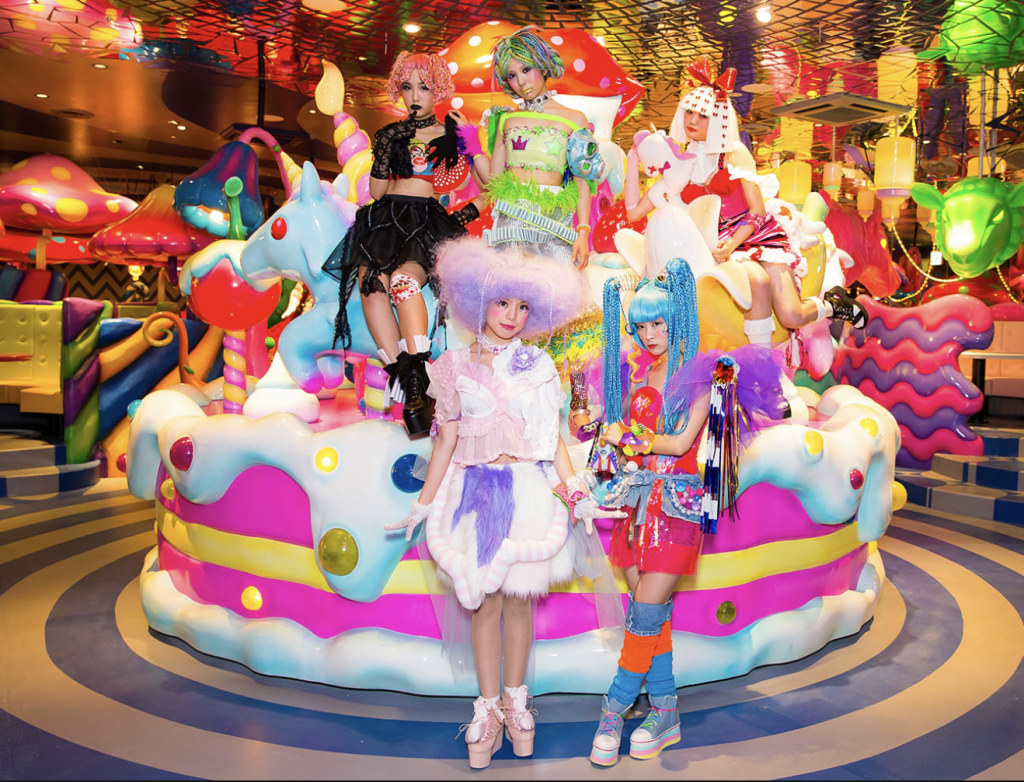 Source
At night, this port of call comes alive with Fantasmic!, a show that is every bit dramatic as it is exciting and entertaining. It features gigantic water screens, lasers, lights, and fire to create a spectacular show.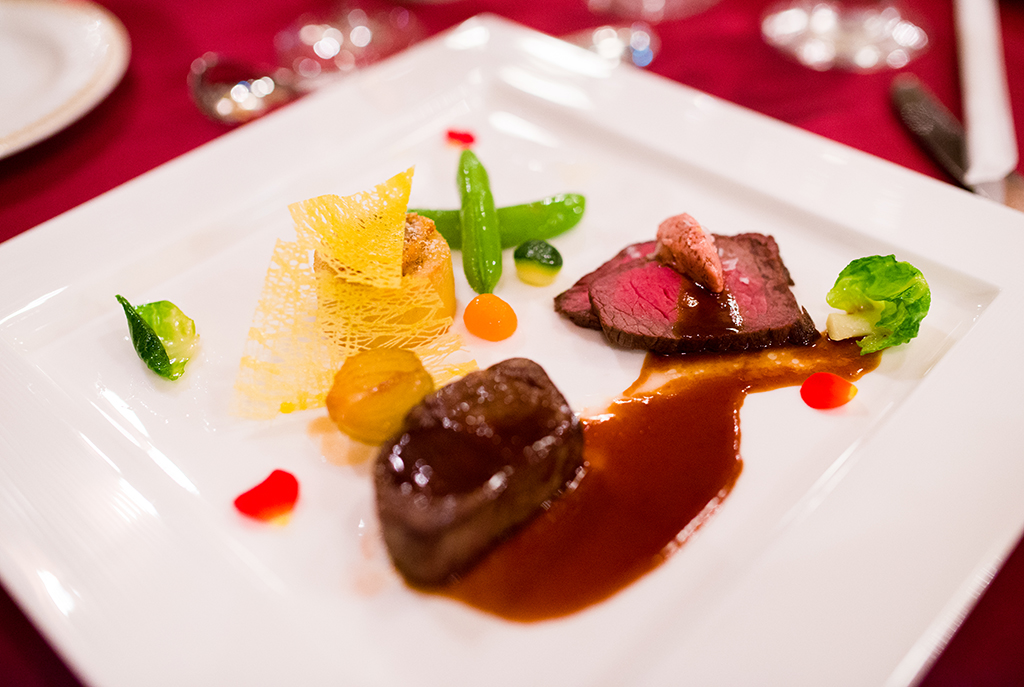 Source
You can also find shops and restaurants scattered densely throughout this hub, allowing visitors countless of options. Magellan's is the park's fine-dining restaurant that has been said to serve amazing food as well as has an incredible luxurious theme! Another famous dining choice is Ristorante di Canaletto for some great Italian cuisine.
Getting There: Take the free shuttle bus from the Macau/Taipa Ferry Terminal or Macau International Airport and arrive directly at Studio City!

Opening Hours: 12pm-8pm

Klook Cost:US$11 (HKD82)
2. Mysterious Island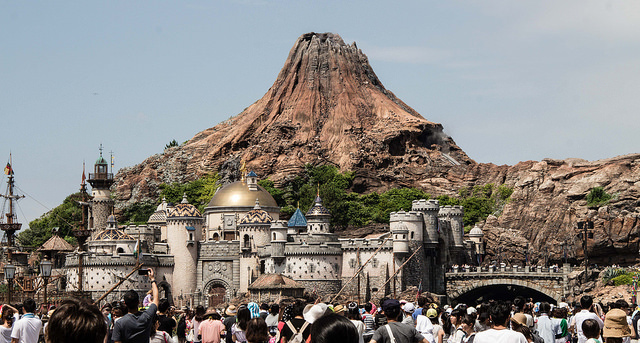 Source
Sitting at the heart of the park is Mysterious Island, with its towering volcano that serves as Tokyo DisneySea's prominent centerpiece. Mysterious Island is based off Captain Nemo's lair from Jules Verne's novel and is also known as Vulcania Island from the movie 20,000 Leagues Under The Sea. In the park, you can find the 'island' within the volcano, Mount Prometheu.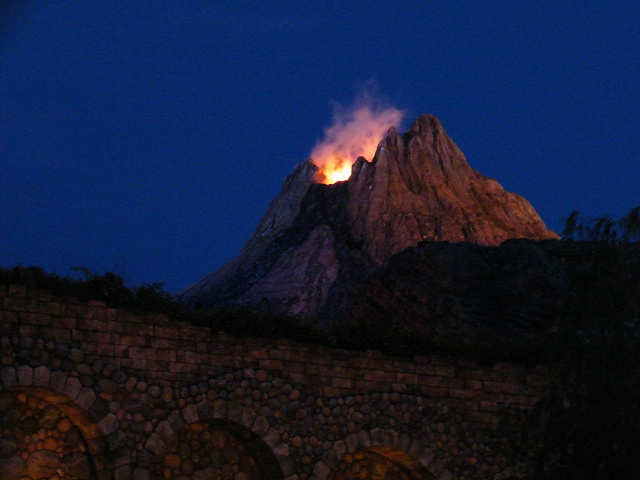 Source
Mount Prometheu has been designed very impressively to resemble an active volcano. Visitors can witness the volcano erupting every so often, as well as steam coming out from the cracks on the side. This touch of Disney magic adds a certain sense of realism to the fantasy-like feeling of the park.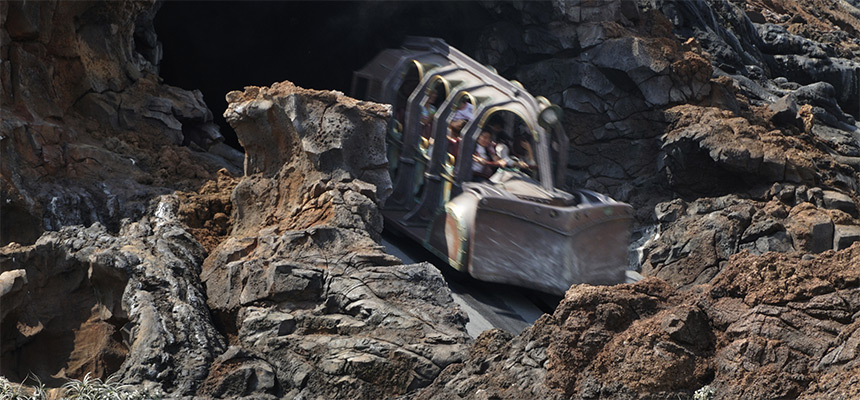 Source

Source
Although it's the smallest area of the park, this port of call is home to two of DisneySea's top attractions, Journey to the Center of the Earth and 20,000 Leagues Under the Sea. Visitors get on a 'Terravator' on Journey to the Center of the Earth, which is a ride that uses light, sound, heat, and motion resulting in a multi-sensory experience. The scenes throughout the whole ride are breathtakingly realistic and immersive.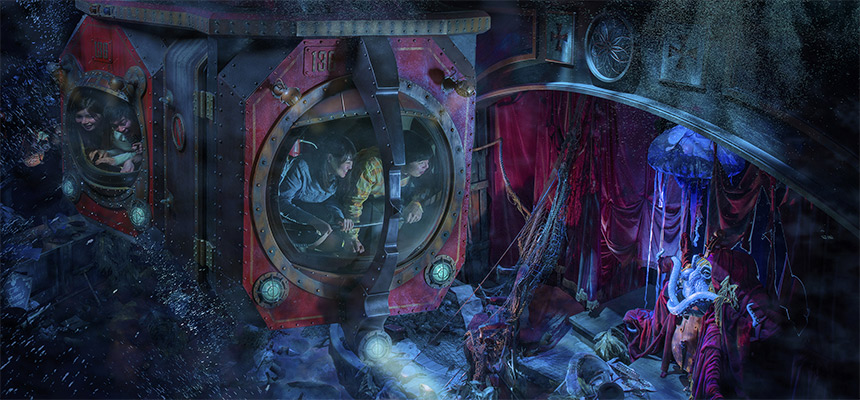 Source
20,000 Leagues Under the Sea, on the other hand, is a submarine track ride where visitors are submerged to explore the depths of the sea. With your own joystick, you can point your light in the direction of your choice to discover the mysteries that await you.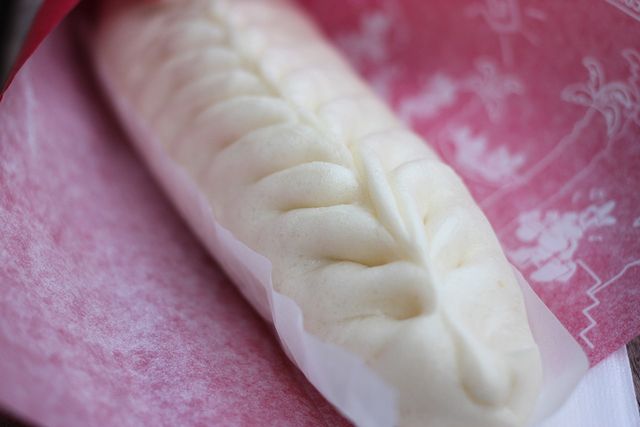 Source
Look out for the Refreshment Station to grab one of the park's most sought-after snack – Nautilus Gyoza, aka the Gyoza Dog! Besides that, Nautilus Galley is also worth hitting up for some other tasty snacks like gyozas, turkey legs, and frozen beer.
Getting There: Klook to Khao Yai private car charter!

Opening Hours: 9am to 6pm
3. Mermaid Lagoon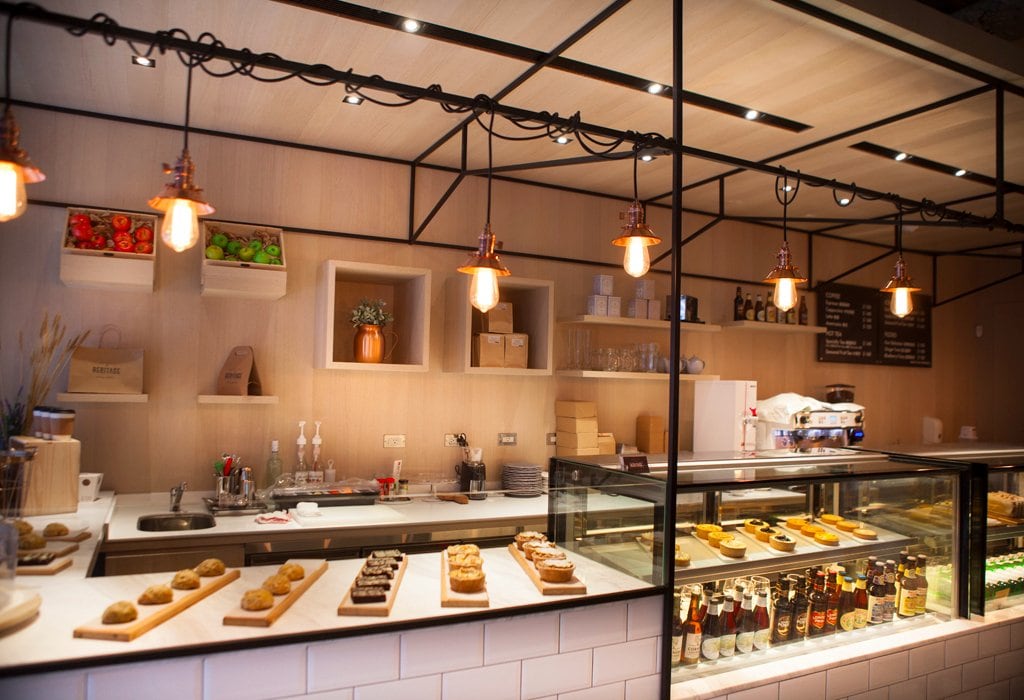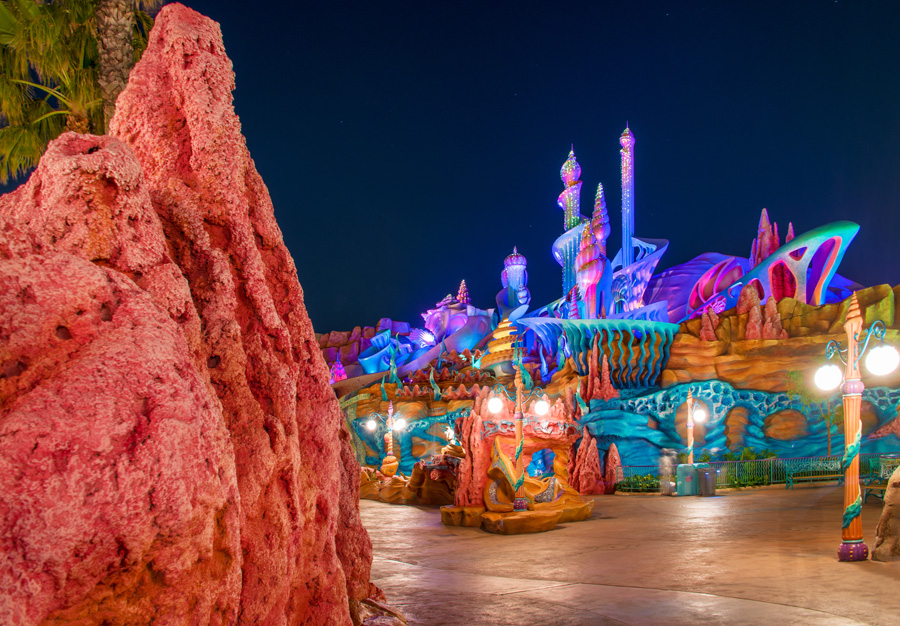 Source
Multicoloured and vibrant giant seashells, coral, and kelp form King Triton's undersea kingdom in Mermaid Lagoon. Of all the ports of call in Tokyo DisneySea, Mermaid Lagoon is perhaps the most colourful and caters more towards Disney's younger audience too.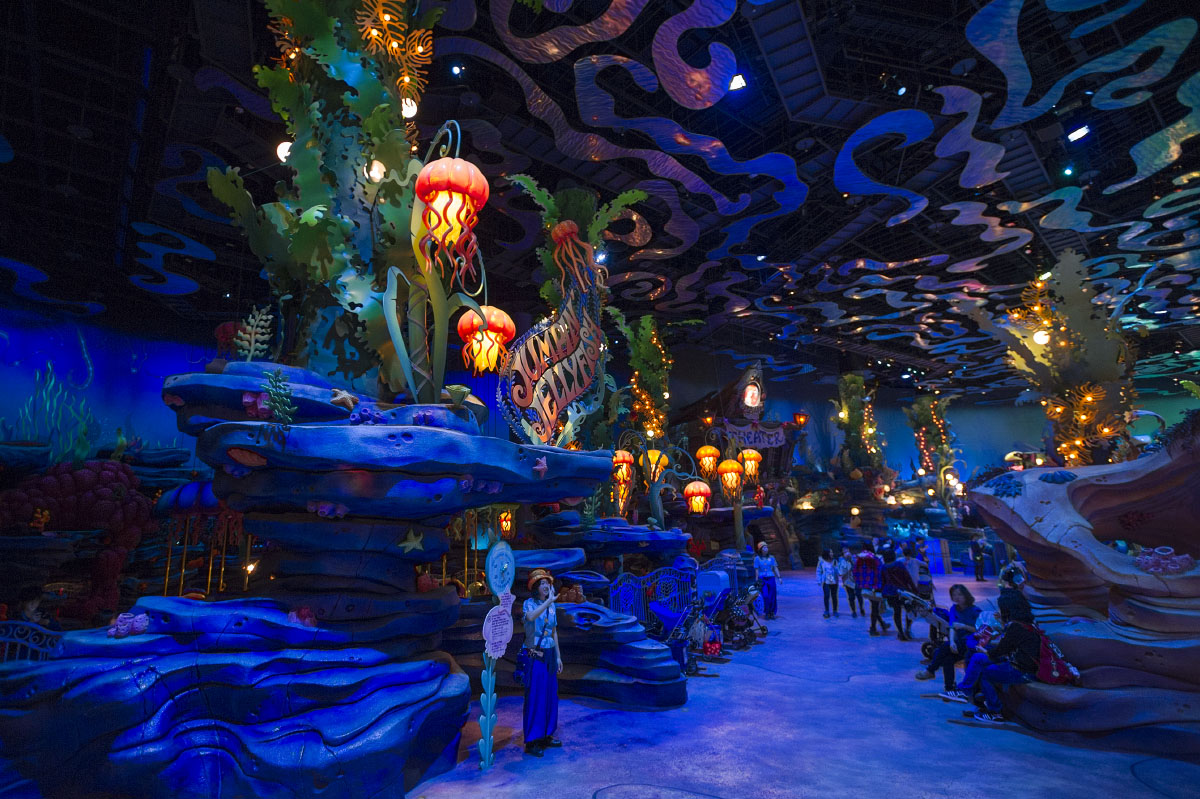 Source
In this underwater world of The Little Mermaid, you can find the more subdued rides in the park. Mostly indoor-focused, when you step inside, you can find the decorations and lighting effects designed to make guests feel like they're under the sea with Ariel and her sea creature friends.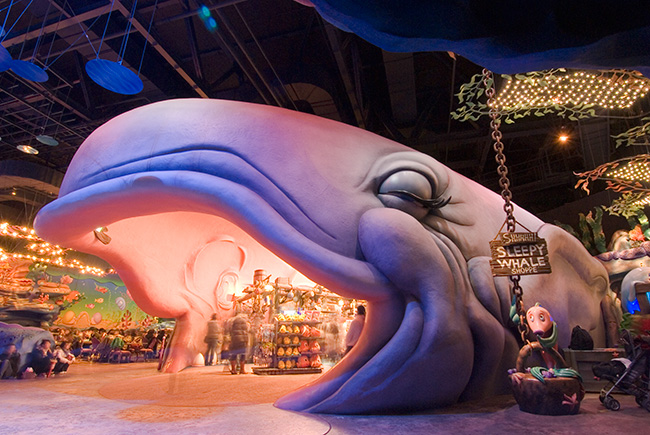 Source
It's an absolute delight stepping into The Sleepy Whale Shoppe when the shop is literally inside the mouth of a giant whale! Ironically, the underwater world of Mermaid Lagoon is the best place to go to stay dry when it rains in the park.
Getting There: Take the MRT to Phetchaburi Station or Makkasan Station and board the complimentary shuttle bus to Show DC Mall

Klook Cost: US$26 (THB840)
4. Arabian Coast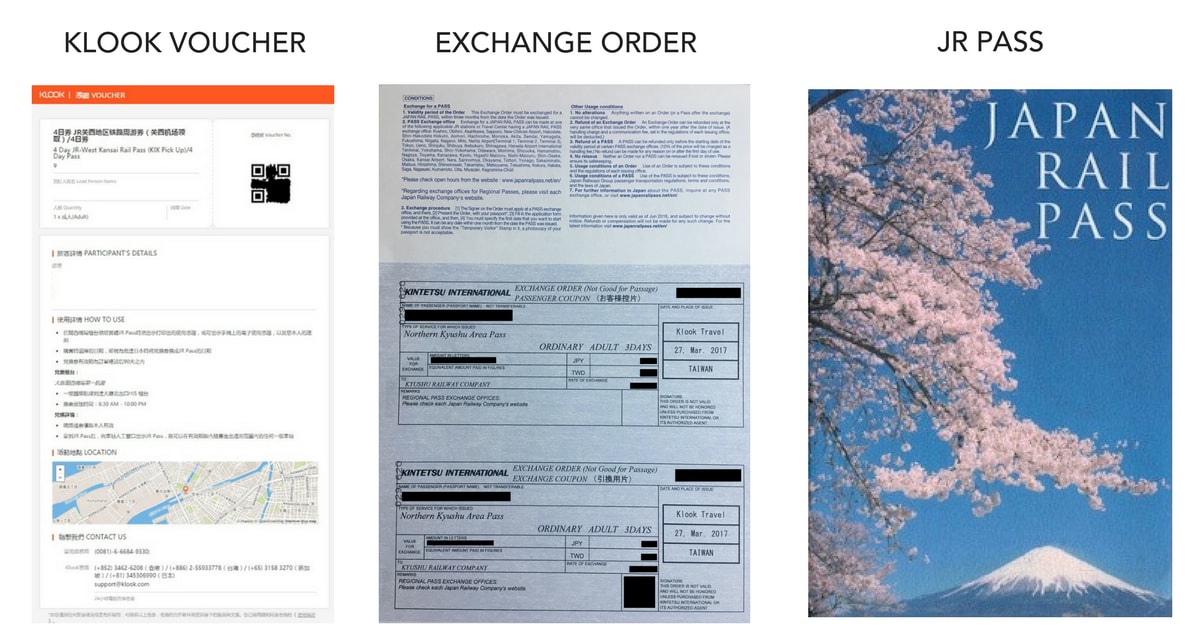 Source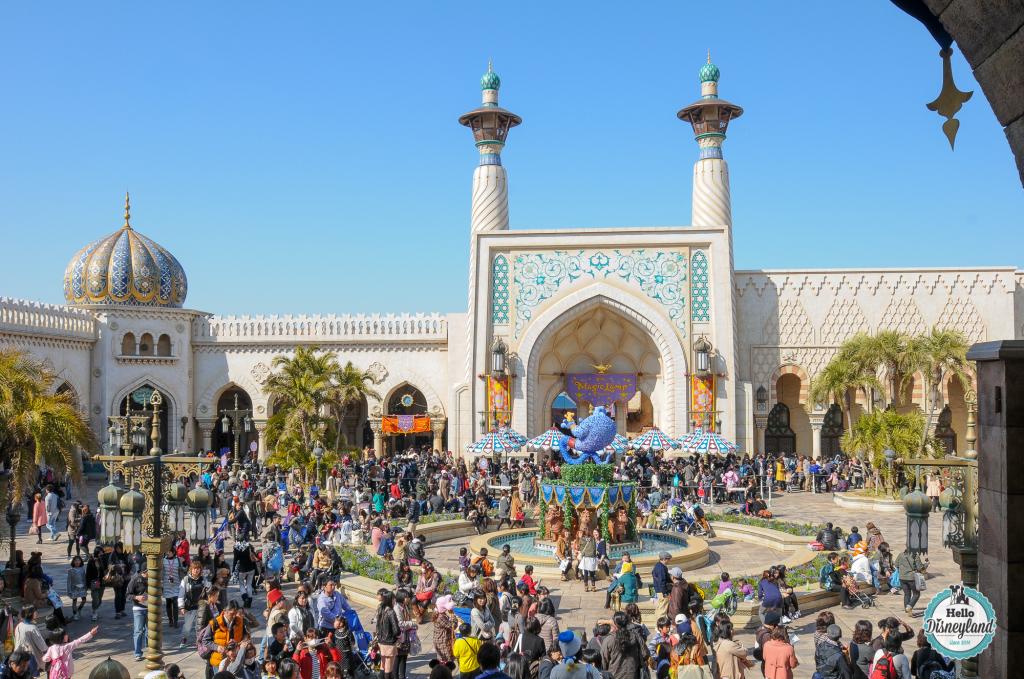 Source
Stunning towers, minarets, vibrant domes, quaint streets and a grandiose courtyard all make up the whimsical world of Arabian Coast, a recreation of the world of Aladdin and 1001 Arabian Nights. The Middle-Eastern and Indian influences are beautifully presented to visitors with intricate and magnificent designs.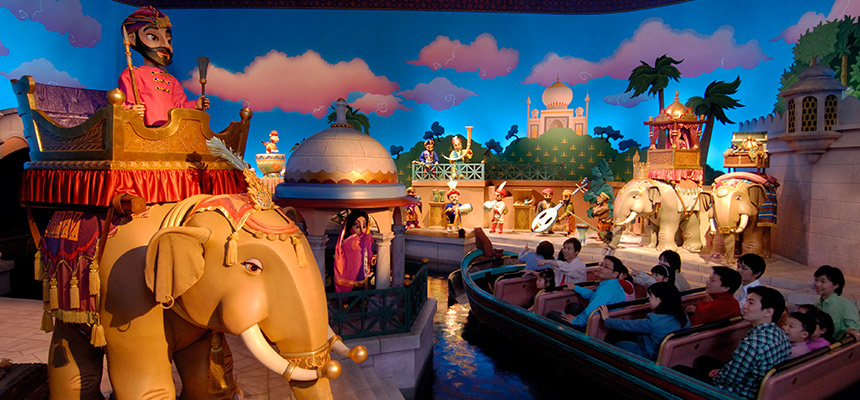 Source
One of the top attractions in Arabian Coast is Sindbad's Storybook Voyage. It's a dark boat ride about Sindbad and his tiger, Chandu, on an adventure. Somewhat a cross between Pirates Of The Caribbean and 'it's a small world', this ride is highly recommended!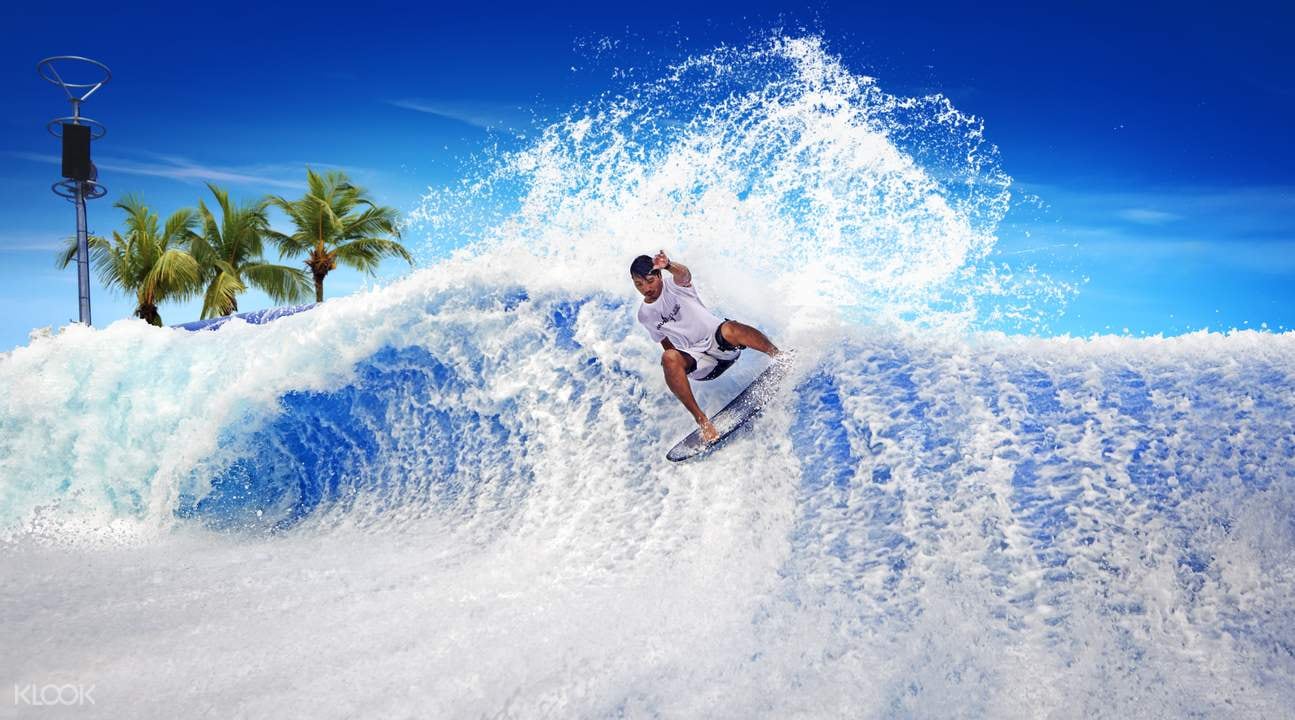 Source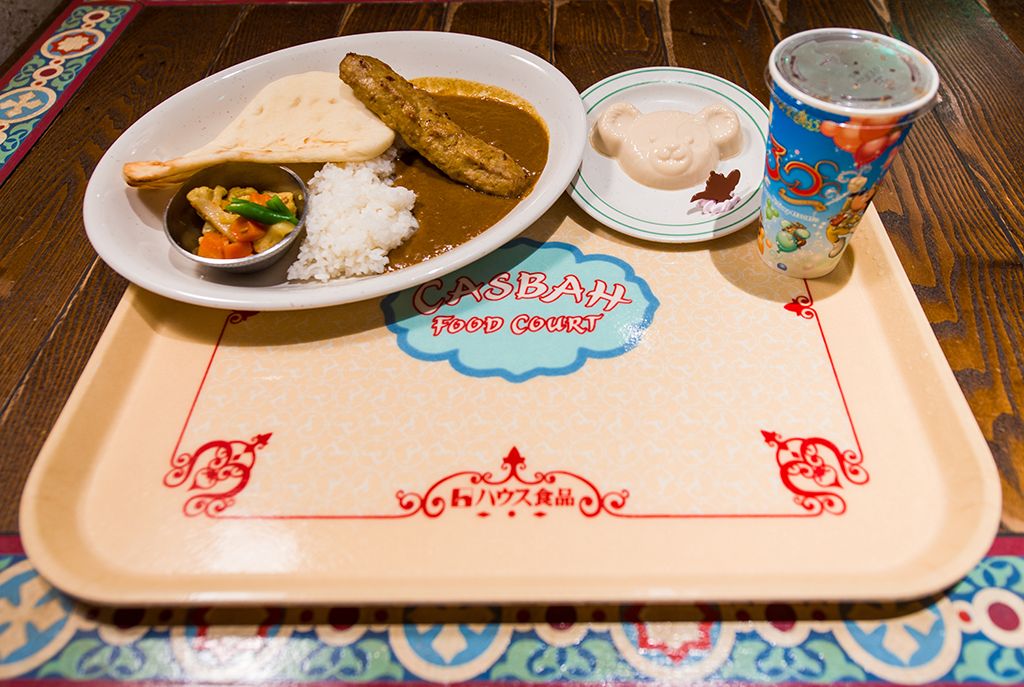 Source
Casbah Food Court, a counter service restaurant in Arabian Coast known for their curry, is quite popular amongst visitors. Food aside, the decor of the restaurant is also a sight to behold. With an incredibly accurate depiction of the marketplace in Agrabah, you'll feel like you're actually stepping into a scene of Aladdin.

Source

Source
Arabian Coast is also where you can find curry-flavoured popcorn. Besides that, the snack counter, Sultan's Oasis is a great place to grab a quick bite and a breather. Their most popular item on the menu would be the Chandu Tail, which is a chicken-filled steamed bun. Other snacks include maple cream balls, soft serve ice cream, fruit juices and more.
| Attractions | Port of call | Fun factor | What to expect |
| --- | --- | --- | --- |
| Venetian Gondolas | Mediterranean Harbor | 8/10 | A relaxing ride on water with a magnificent view (especially after sunset) and made more entertaining by two singing gondoliers. |
| Fortress Explorations | Mediterranean Harbor | 9/10 | A walk-through attraction of 10 interactive exhibits with an impressive Renaissance theme that is great for both children and adults. Visitors get to fire off cannons too! |
| Fantasmic! | Mediterranean Harbor | 8.5/10 | A spectacular show on water with effects like pyrotechnics, music, lasers, fire, a huge dragon, and vibrant, colourful lights. |
| Journey to the Center of the Earth | Mysterious Island | 10/10 | The star of Tokyo DisneySea where it takes visitors into the volcano before shooting them out. Along the ride, visitors are taken into an incredibly realistic exploration of the center of the Earth. |
| 20,000 Leagues Under the Sea | Mysterious Island | 9/10 | An interactive 'submarine' ride to discover the mysteries and creatures lurking in the darkness of the deep ocean. |
| Sindbad's Storybook Voyage | Arabian Coast | 9.5/10 | A meticulously-detailed dark boat ride with lovable characters and catchy tunes that follows Sindbad and his tiger friend, Chandu on a journey in search for adventure. |
| Indiana Jones Adventure: Temple of the Crystal Skull | Lost River Delta | 10/10 | Both a thrill ride and dark ride in the form of a jeep, visitors go through the ancient temple, dodging booby traps and supernatural forces in search for the Fountain of Youth. |
| Raging Spirits | Lost River Delta | 7.5/10 | Featuring a 360° loop, this high-speed, thrilling roller coaster takes visitors for a ride through the excavated ruins of an ancient ceremonial site. |
| Aquatopia | Port Discovery | 7/10 | A self-guided watercraft system that spins and moves in surprising turn for a mild and fun ride. |
| Big Band Beat | American Waterfront | 9/10 | An extravagant Broadway-themed jazz show that features Mickey Mouse and friends singing, dancing and performing with a live band. |
| Toy Story Mania! | American Waterfront | 8.5/10 | An interactive 3D screen-based ride where visitors each have a cannon to shoot at targets and also go through several carnival games. |
| Tower of Terror | American Waterfront | 10/10 | The classic Disney ride with an elaborate tour, a suspenseful build up, and compelling storyline leading to a thrilling free-fall. |
5. Lost River Delta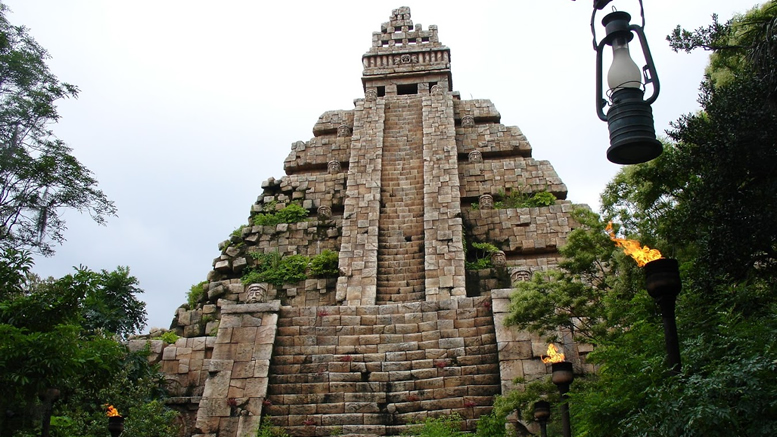 Source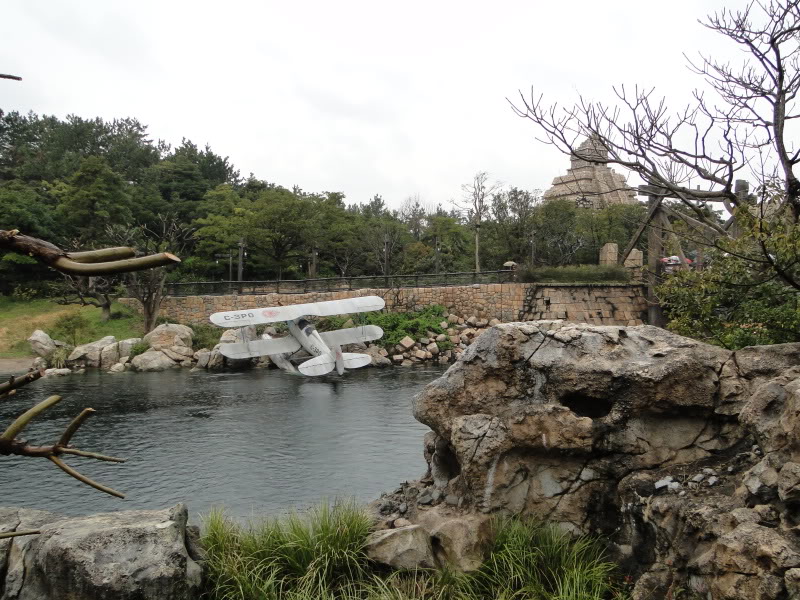 Source
Located at the back of Tokyo DisneySea sits Lost River Delta with a prominent structure that is the ruins of an ancient Aztec pyramid. Inspired by the Indiana Jones movies, this port of call is all decked out in lush greenery to mimic the deep jungles of Central America and signs of an archeological expedition having taken place.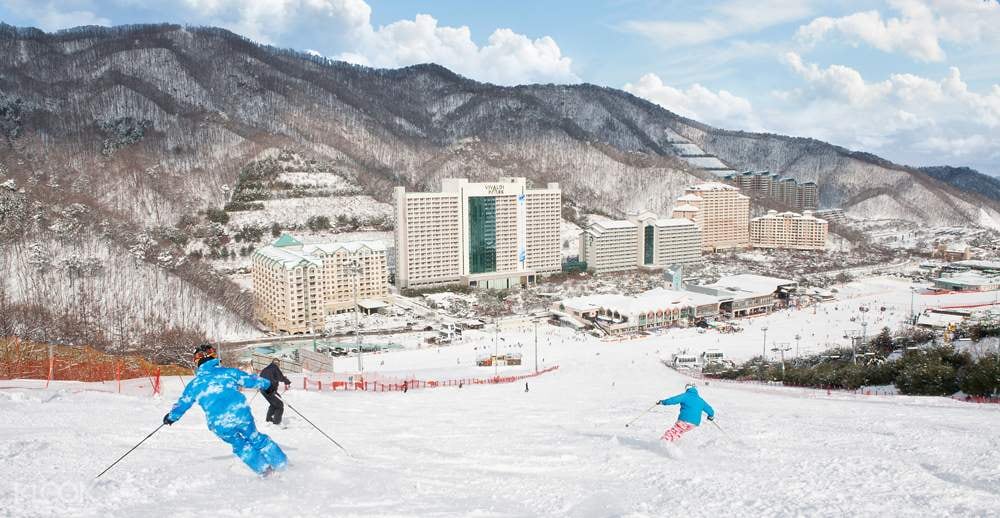 Source
The sense of adventure continues when you walk through the 'town' in Lost River Delta that is surrounded by old, weathered shacks and building.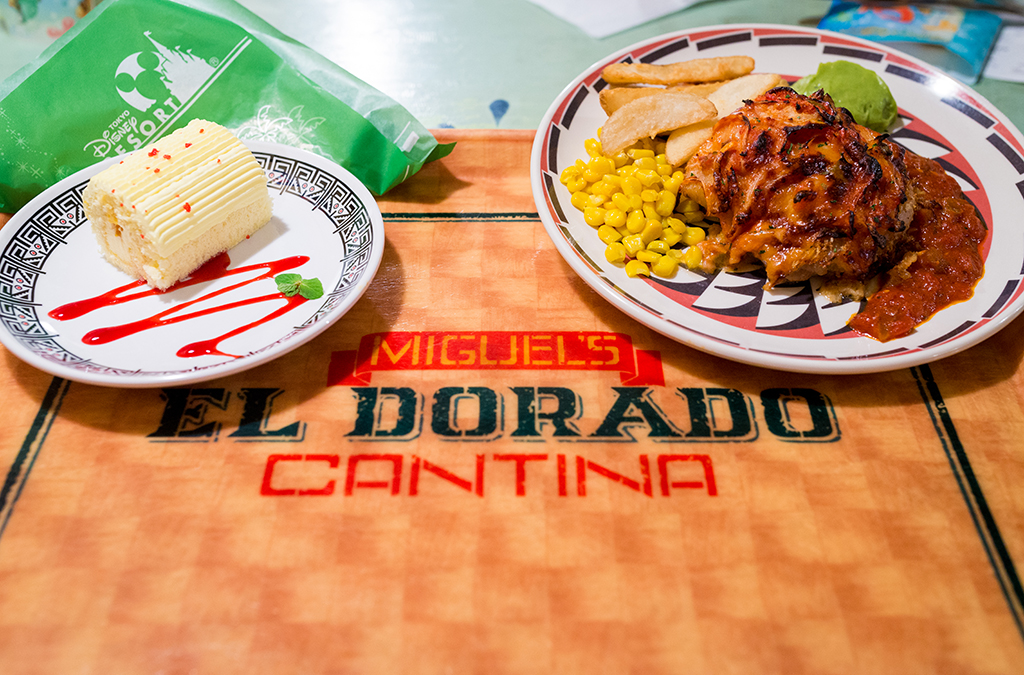 Source
If you're price-conscious, Yucatan Base Camp Grill is one of the most affordable restaurants in the park for meat dishes. Miguel's El Dorado Cantina, on the other hand, is a cantina with indoor and outdoor seating that serves Mexican-inspired dishes. If you're looking for a quick but hearty snack, however, Yucatan Sausage Roll from Expedition Eats is a great option.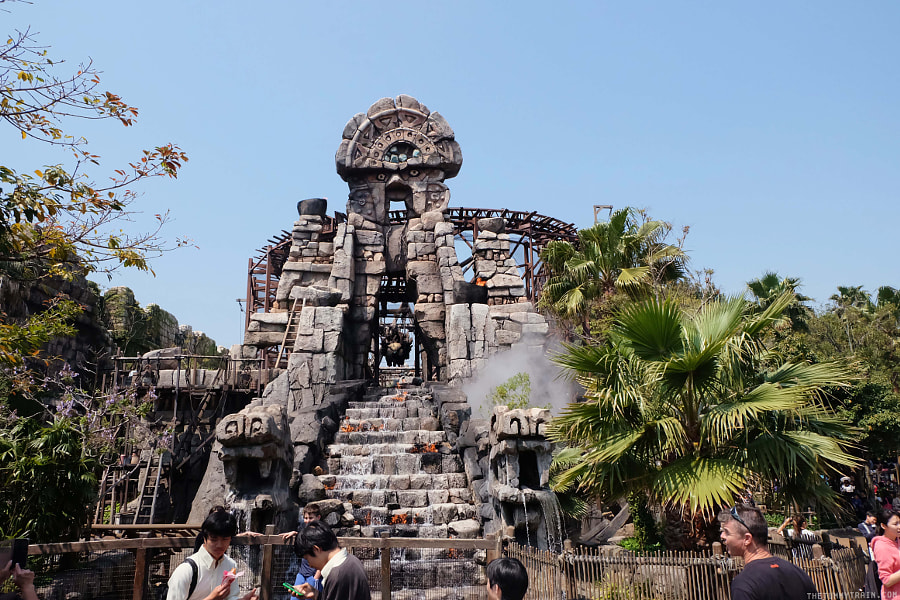 Source
At Lost River Delta, you can also find the station to get on the DisneySea Transit Steamer across to the Mediterranean Harbour. Besides that, the most distinguished attractions in this port of call are Indiana Jones Adventure and Raging Spirits.
Street Zombies
Start Time: 6pm
Age Restriction: No entry for children under 12 years old
Horror Level: Street Zombies – 2 | Zombie Mob – 1

6. Port Discovery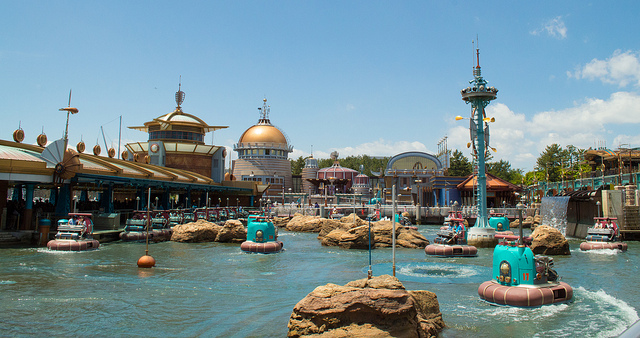 Source
Travel to the future and join in the exploration of technology in Port Discovery, the park's most futuristic port of call. Although not a large area, it's home to a couple of notable attractions – Aquatopia and Nemo & Friends SeaRider. This port of call also serves as a station for the DisneySea Electric Railway.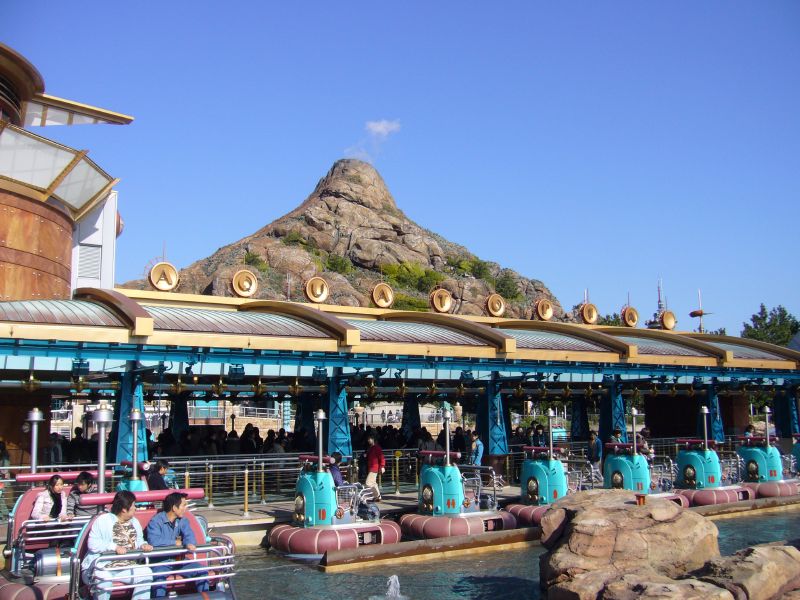 Source
Aquatopia is a specially-designed, trackless watercraft system that allows guests to experience surprising spins and twirls in a large water lagoon.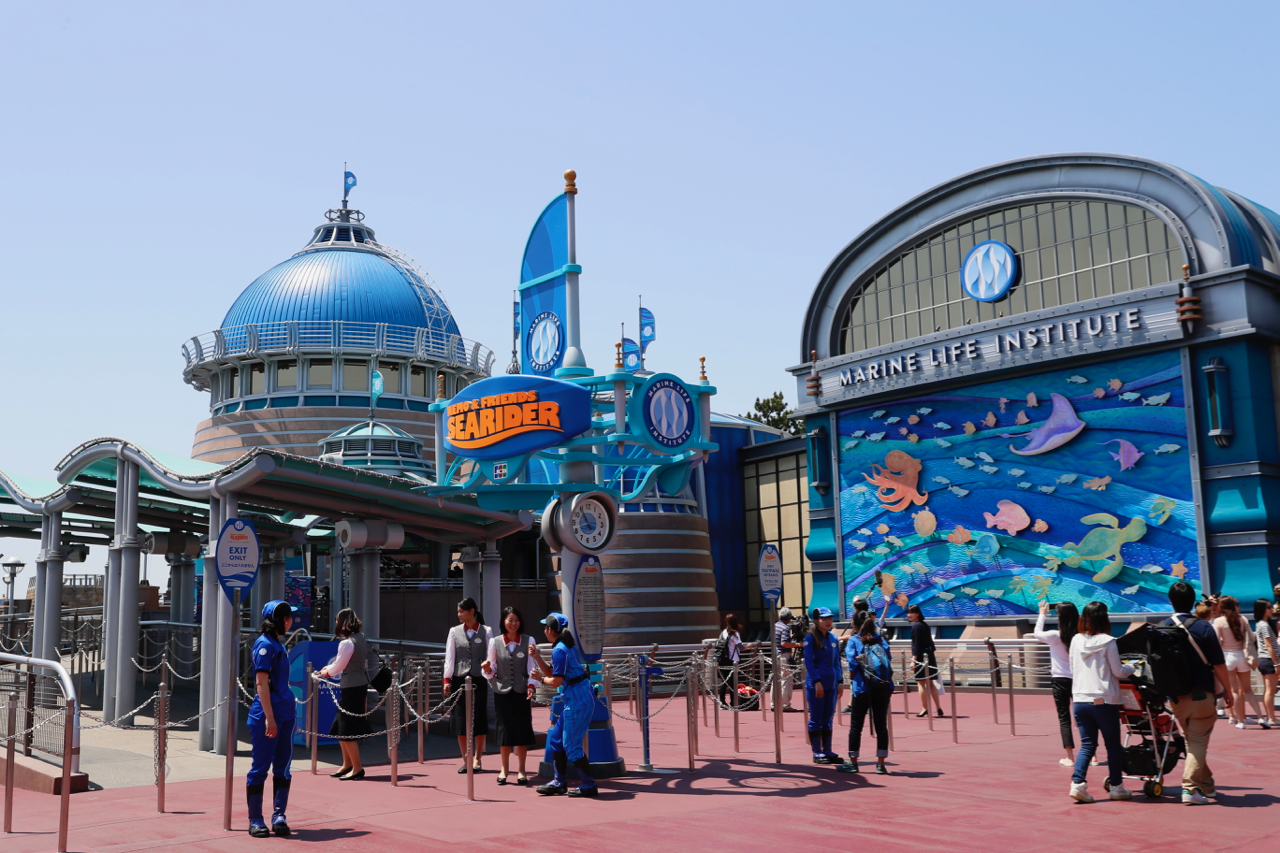 Source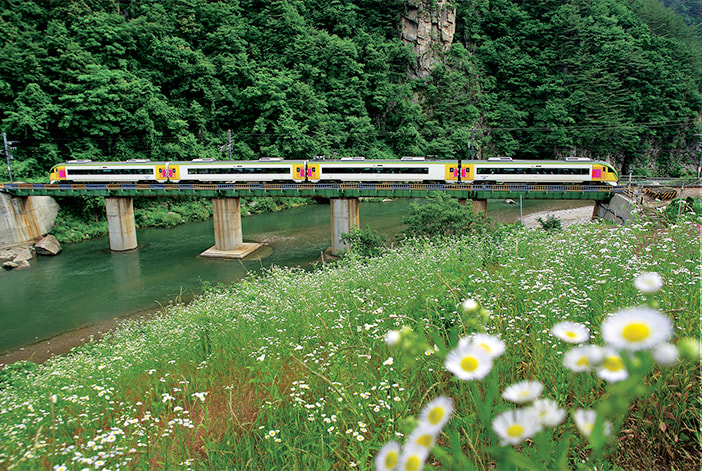 Source
Nemo & Friends SeaRider is the latest attraction in Port Discovery, having only recently opened in May 2017. This simulator ride 'shrinks' guests down to fish size so they can get up close and personal with Nemo, Dory and friends!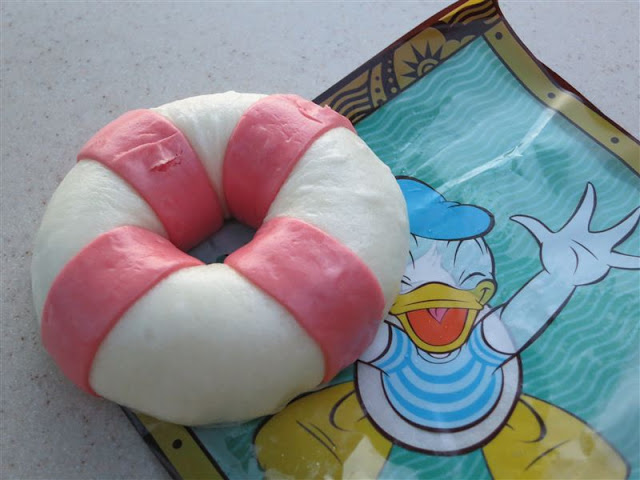 Source
The Donald Duck ukiwa bun from Seaside Snacks between Port Discovery and Cape Cod is also a must-try snack in Tokyo DisneySea. Filled with shrimp, this steamed bun is shaped like a life buoy. How cute!
Dead or Alive (Deadman's Forest)
Start Time: 12pm
Age Restriction: No entry for children under 12 years old
Horror Level: 4

7. American Waterfront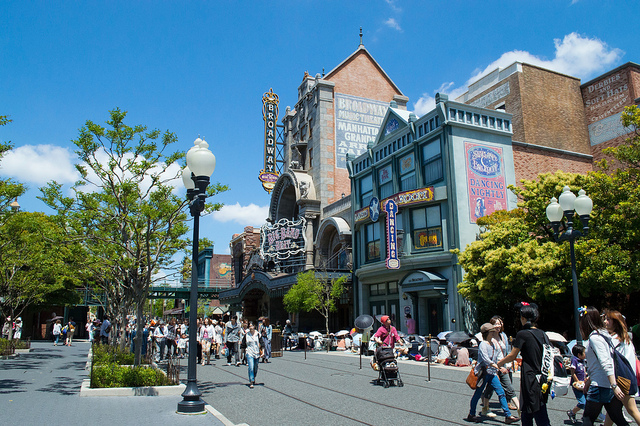 Source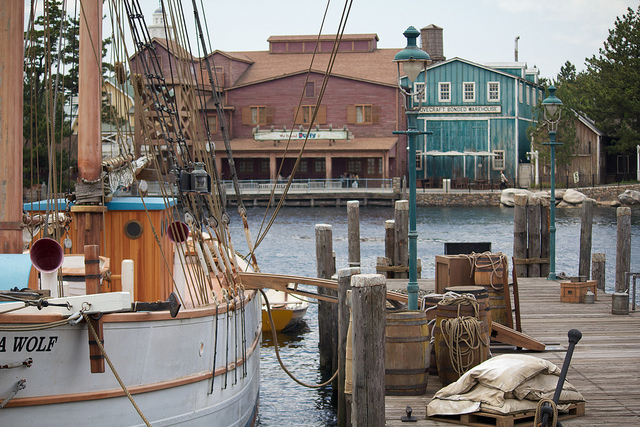 Source
In American Waterfront, it's separated into 3 areas – New York City, New York Harbor, and Cape Cod. All set in the scenes of the 1920s era, this port of call takes up the largest area of the park. It's also where you will find two of the park's top attractions, Toy Story Mania! and Tower of Terror.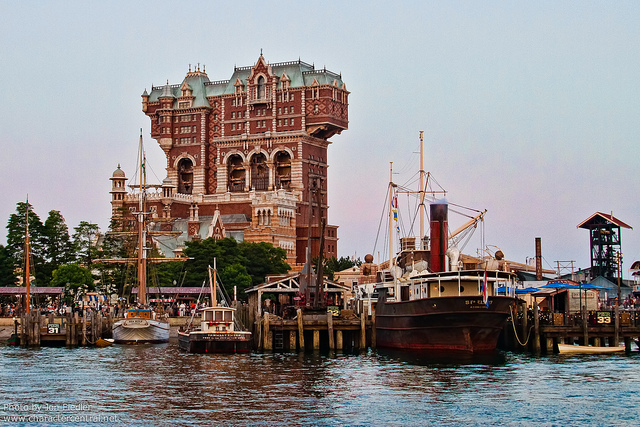 Source
Tower of Terror in Tokyo DisneySea features an original storyline. The tower is also known as Hotel Hightower, and the whole experience of the attraction has the classic 'tour', build up and freefall that the ride is known for.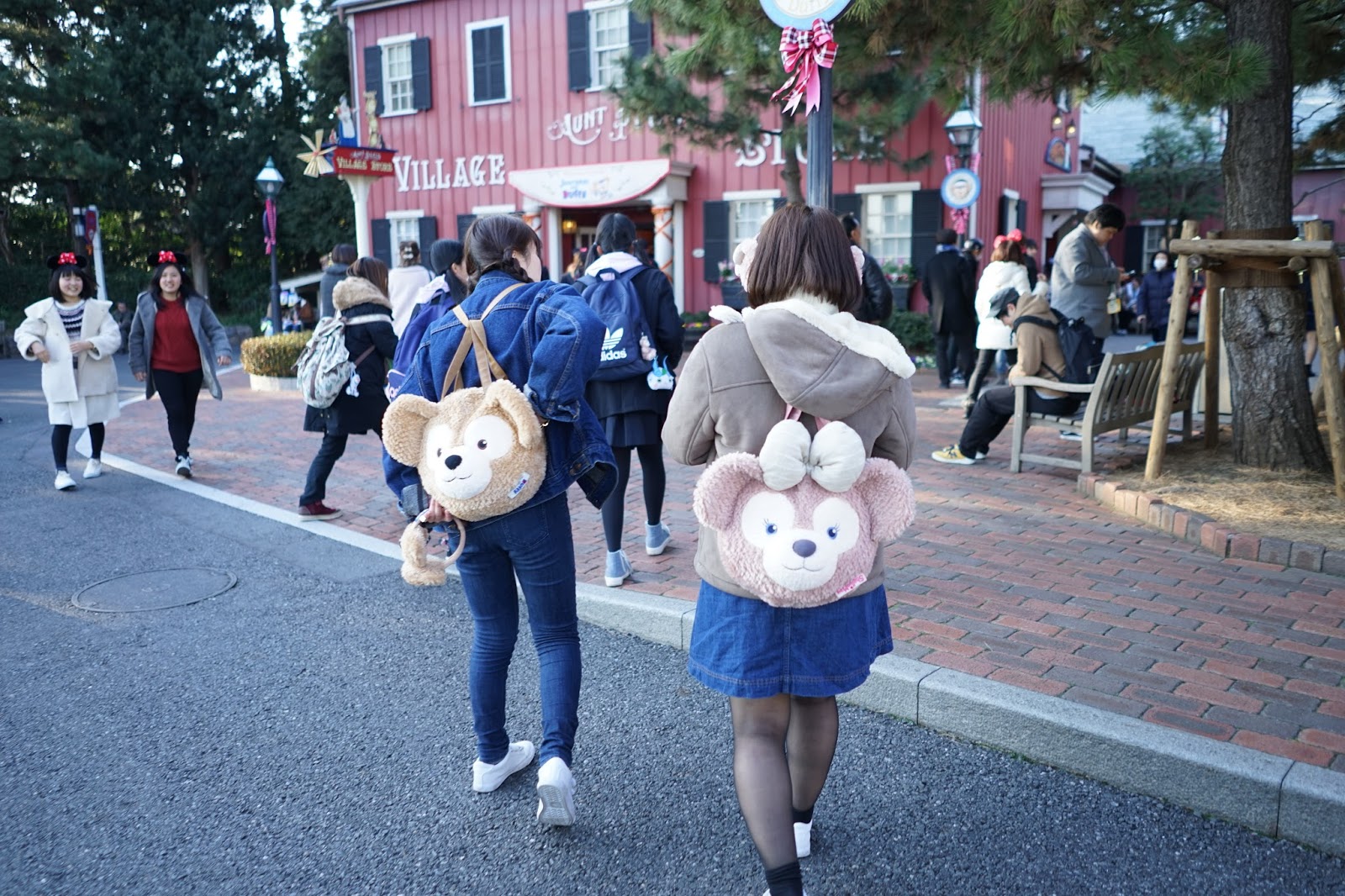 Source
Although not the most exciting, American Waterfront is a large area that is beautifully themed. It's great for strolling around with places to eat and shop. In Cape Cod is where you'll find the Duffy-dedicated store, Aunt Peg's Village Store. It's so famous that sometimes there's a queue to enter!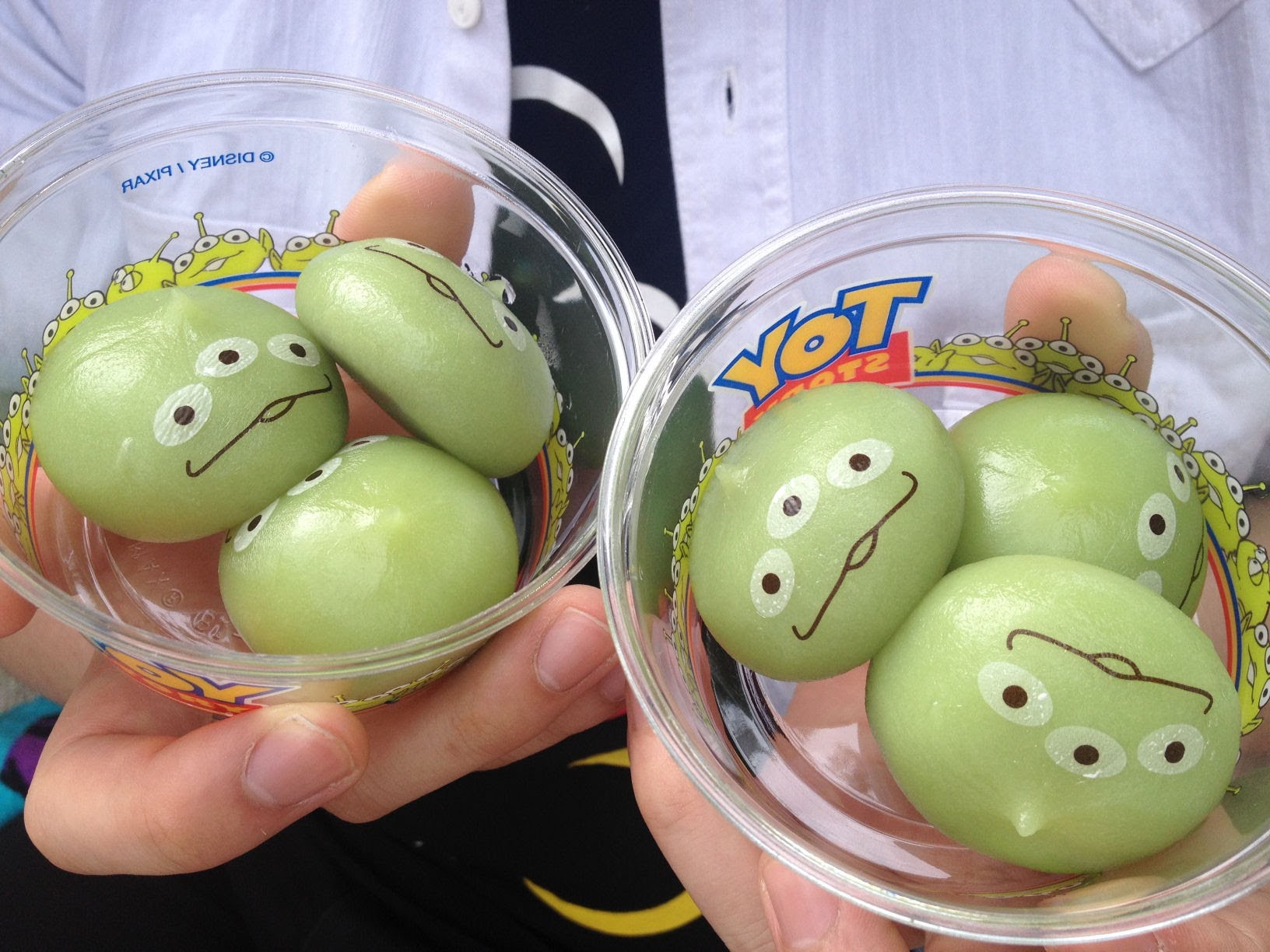 Source
New York Deli is a popular dining choice amongst visitors for its amazing decor as well as their famous Mile High Deli Stack sandwich. It's also where you can get Little Green Alien Mochi! If you're in the mood to stuff your face, however, Sailing Day Buffet is a wonderful option. Also, head over to the Barnacle Bill's stand for flavoured beer!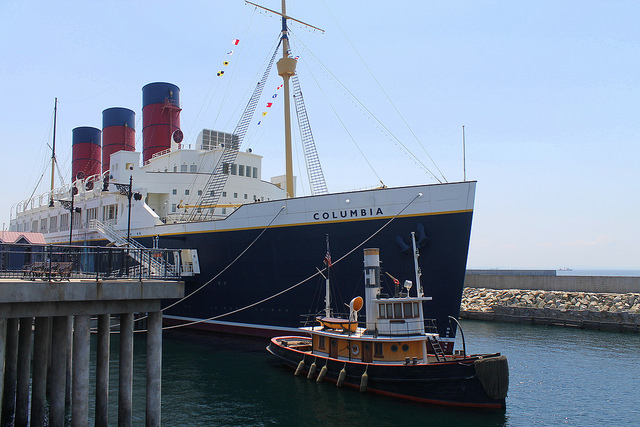 Source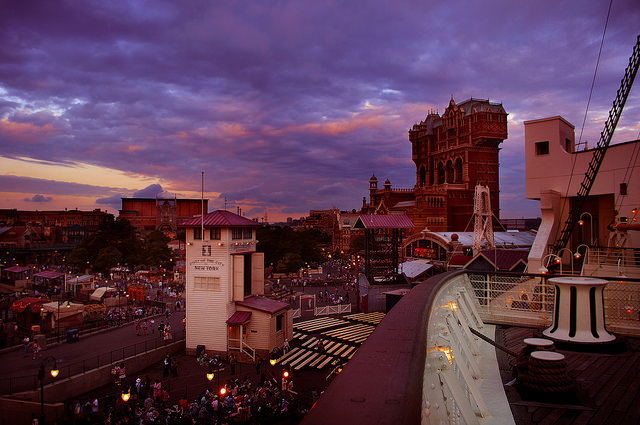 Source
Perhaps the most eye-catching structure in American Waterfront is the large-scale model of the steam-powered ocean liner, S.S. Columbia. The only attraction that is on the ship is Turtle Talk. Many also like to go to the upper decks for the view! Aside from that, you can find a couple of restaurants within the ship, namely S.S. Columbia Dining Room and The Teddy Roosevelt Lounge.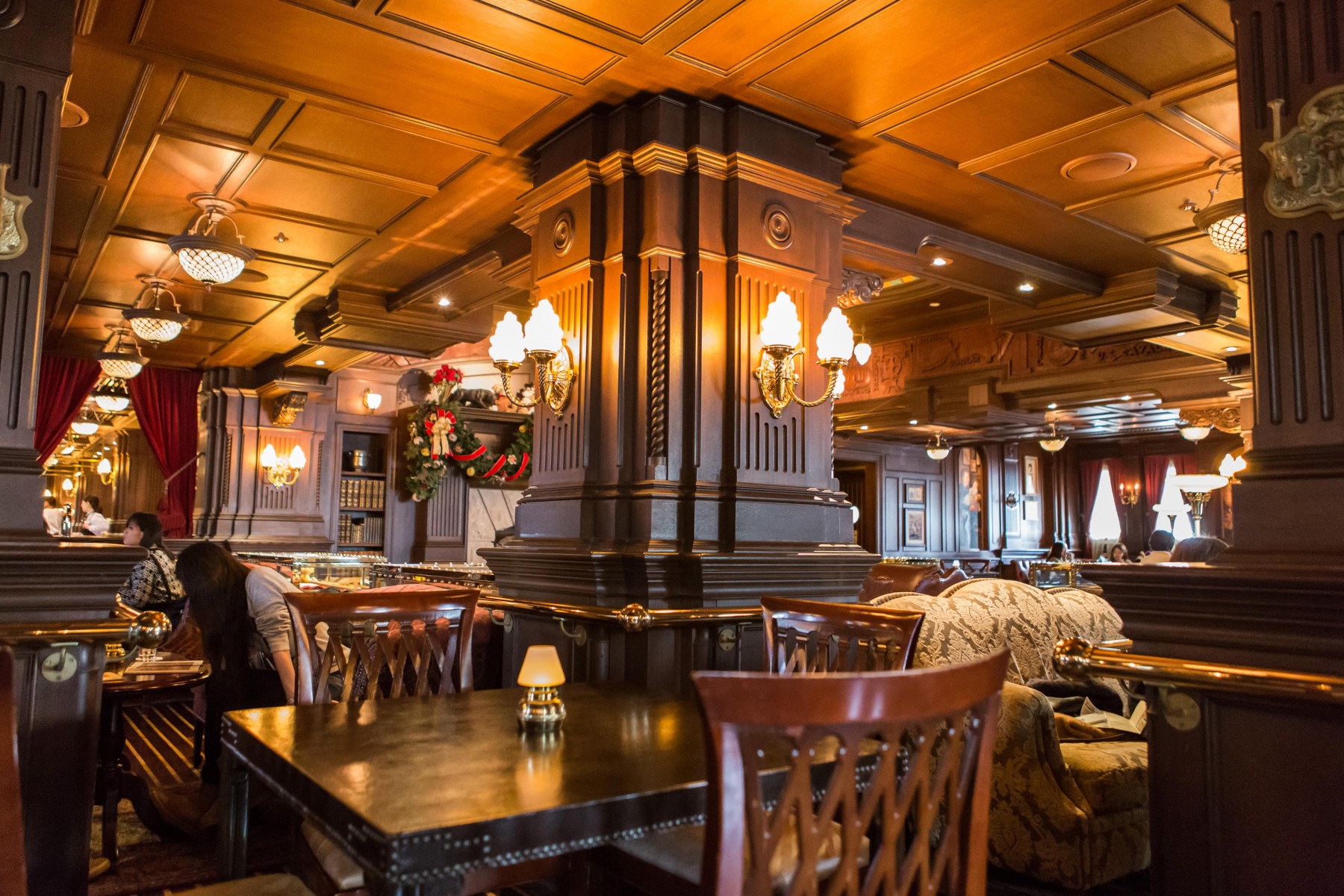 Source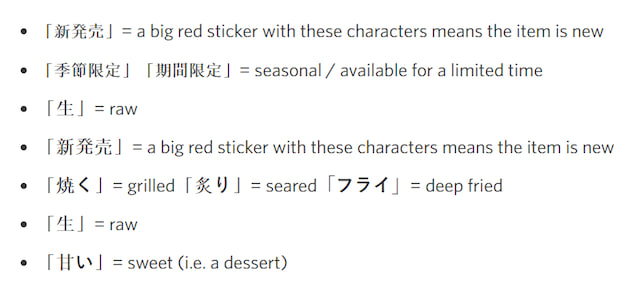 Source
It's easy to forget you're in a theme park once you enter The Teddy Roosevelt Lounge. Rich, dark wood, leather seats and beautiful light fixtures fill the lounge. A magnificent bar, fireplace and mural on the ceiling further enhance the decor. You can also find an array of alcoholic, non-alcoholic drinks, hors d'oeuvres and sandwiches served in the lounge.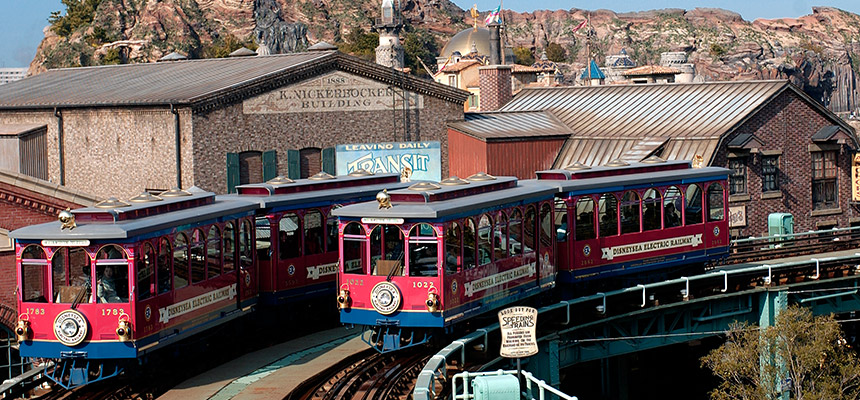 Source
Of course, if you're tired from all the walking, you can get on one of the Big City Vehicles that transports visitors between Cape Cod and New York Harbor. In American Waterfront, you can also find stations to get on the DisneySea Electric Railway, as well as the DisneySea Transit Steamer Line.
Trauma 3: The Terrible Prison Lab
Start Time: 12pm
Age Restriction: No entry for children under 15 years old
Horror Level: 10

Why only dream when you can make it a reality!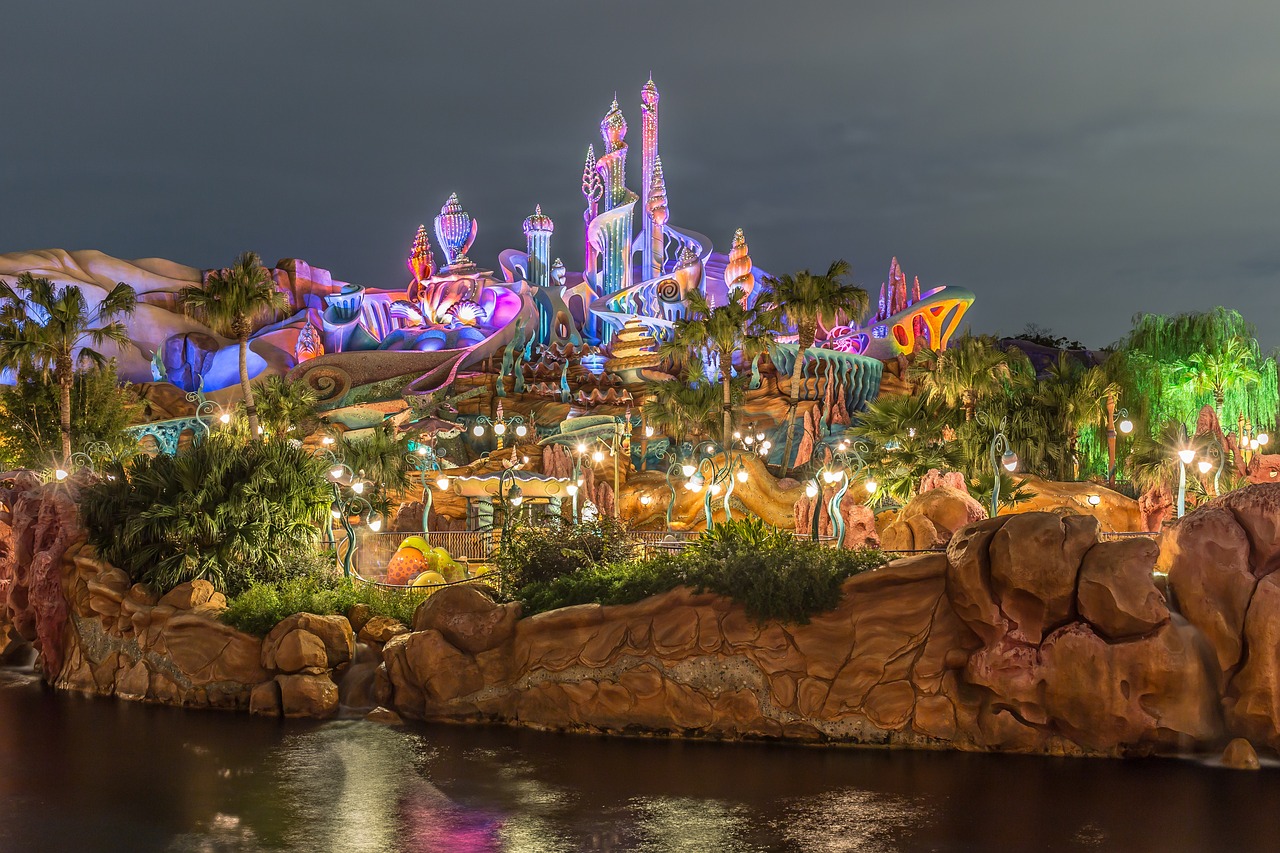 Source
Experience the Disney magic for yourself
Only Disney can make dreams you never thought you had into existence. Experience for yourself the most unique, and wonderful adventure of a lifetime! The only regret you'll feel is not going any sooner.
So, get your Klook 1-Day Pass to Tokyo DisneySea now! But we reckon one day might just be too short in one of the most amazing theme parks in the world. In that case, you'll want to check out the 2-Day Pass!